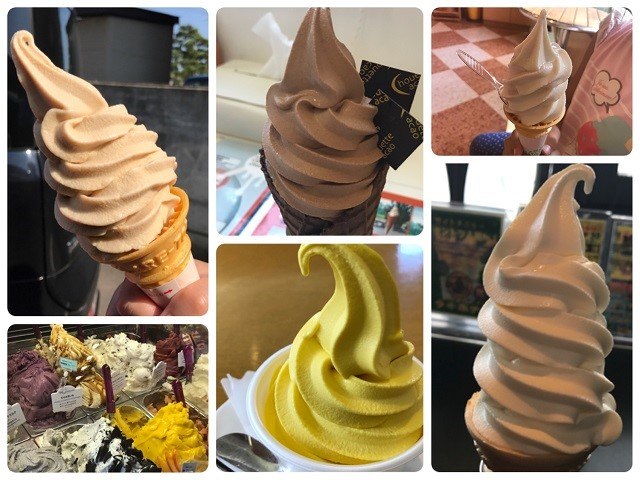 Ice cream on-the-go goes hand-to-hand with tourism; whenever people are out for a trip, they just can't seem to avoid buying a sweet, cold pick-me-up.
And in Hakodate, *the* representative tourist hot-spot of South Hokkaido, there are many established parlors that serve scrumptious swirls of Soft-serve ice cream…
But!
Let's address the elephant in the room here. Vanilla. Sure it's tasty. Sure it's the staple go-to when people think of ice cream. But sometimes, Vanilla can be so boring and dull and … Basic. Sometimes you want to get away from the default and treat your taste-buds on the new, the experimental, the unique, the different, the avant-garde.
If you're in search of new dimensions of flavor – and let's be honest, you ARE – then rejoice!
From coffee to chocolat to pumpkins and even wine, there are MANY unique soft-serve flavors in Hakodate that just can't be enjoyed anywhere else. And on this occasion, here are the top 6 unique soft-serve flavors that we just have to recommend!