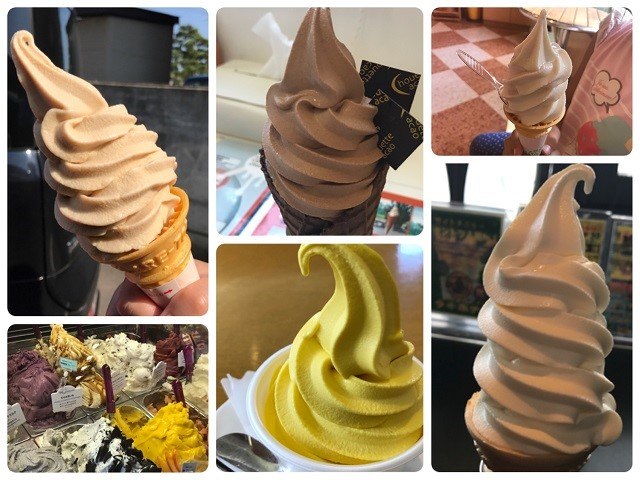 Ice cream on-the-go goes hand-to-hand with tourism; whenever people are out for a trip, they just can't seem to avoid buying a sweet, cold pick-me-up.
And in Hakodate, *the* representative tourist hot-spot of South Hokkaido, there are many established parlors that serve scrumptious swirls of Soft-serve ice cream…
But!
Let's address the elephant in the room here. Vanilla. Sure it's tasty. Sure it's the staple go-to when people think of ice cream. But sometimes, Vanilla can be so boring and dull and … Basic. Sometimes you want to get away from the default and treat your taste-buds on the new, the experimental, the unique, the different, the avant-garde.
If you're in search of new dimensions of flavor – and let's be honest, you ARE – then rejoice!
From coffee to chocolat to pumpkins and even wine, there are MANY unique soft-serve flavors in Hakodate that just can't be enjoyed anywhere else. And on this occasion, here are the top 6 unique soft-serve flavors that we just have to recommend!
<TABLE OF CONTENTS>
1. Chouette Cacao <Chocolat Soft-serve>
2. Lucky Pierrot <Silk Soft-serve>
3. Coffee Room Kikuchi <Moca Soft>
4. Petit Merveille <Kuririn Soft-serve>
5. Hakodate Wine <Wine Soft-serve>
6. Milkissimo 
In Conclusion
1. Chouette Cacao <Chocolat Soft-serve>
Chouette Cacao is a store that specializes in chocolate, located in Goryokaku, Hakodate. Using fresh cream produced in Hokkaido and Cacao carefully chosen by patissiers, the store's selection of chocolates and snacks are popular with women for their delicious aesthetic.
The adjoining building of "Glacier c'est Chouette" specializes in ice creams, and in its orange-accented poppy interior you can enjoy colorful ice creams and soft-serves.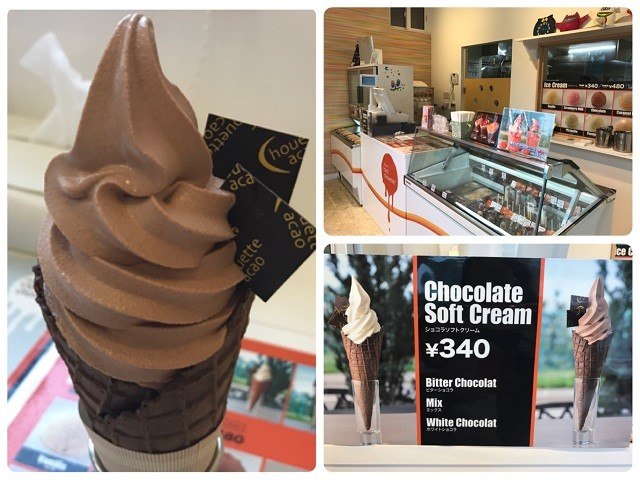 The Chocolat Soft-serve, with its fabulously contoured chocolate bar cone, comes in two distinct flavors; bitter Chocolat and white Chocolat. Smooth as sin and twice as delicious, the bitter Chocolat spreads its flavor wide inside the mouth!
Address: Hakodate-shi Goryokakucho 7-8
TEL: 0138-32-9767
Business Hours: 10PM ~ 7PM
Day Off: THU (exclusive service from the second part of April to the middle part of October)
URL (JP ONLY):
http://chouette-cacao.com/glacier.php
2. Lucky Pierrot <Silk Soft-serve>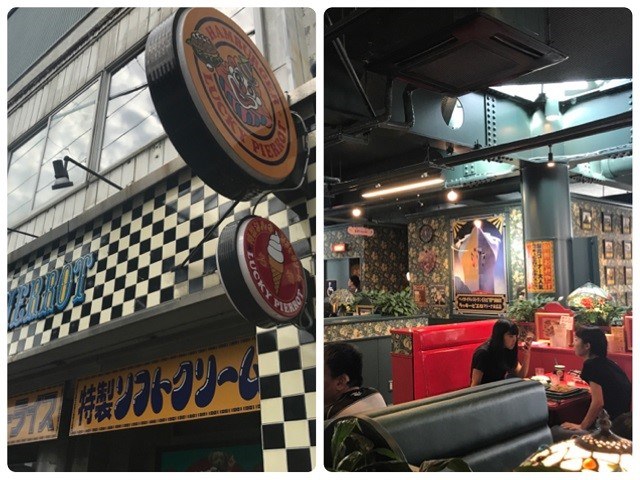 "Lucky Piero" is Hakodate's local burger shop chain. Affectionately known as "Luppy", its  unique burger selections and side dishes , starting with the Chinese Chicken Burger, is extremely popular with both tourists and locals alike. You also can't miss its zany interior aesthetic!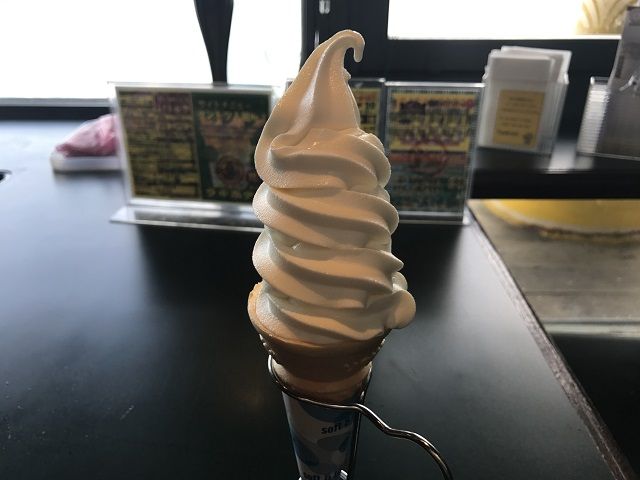 This is the soft-serve flavor you can enjoy at the Lucky Pierrot; the "Silk Soft-serve". Though it might seem like any other soft-serves at first glance, it actually has something special in it; it contains Silk amino acids (as its name implies).
Silk amino acids have several therapeutic effects; it lowers cholesterol, has liver detox properties, helps fatigue recovery and maintain blood sugar levels. It is also said to be effective for hungovers.
Silk amino acids were said to be the favorite of both Cleopatra and Yang Guifei, historical figures known for their beauty.
So. How about eating Silk soft-serve to attain both beauty AND health?
3. Coffee Room Kikuchi <Moca Soft>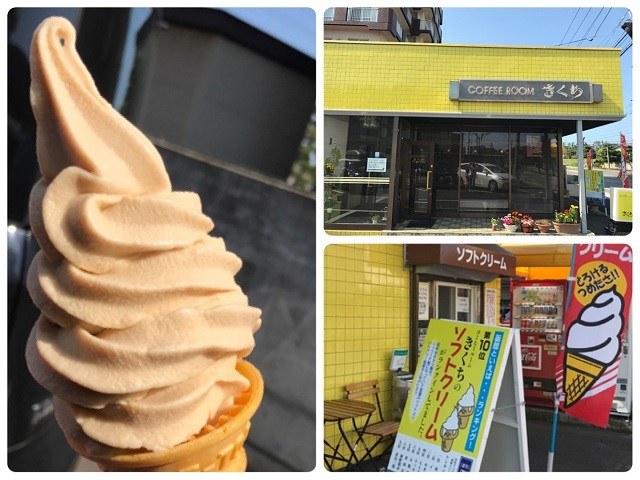 "Coffee room Kikuchi" is a well-established cafe located in the district of Yunokawa, Hakodate's top Onsen district. This shop offers "Moca Soft", a coffee-flavored soft serve.
This soft serve uses gelato as its base and is distinctive for having a colder and more crunchy taste than normal soft-serves. One mouthful and the harmony of the coffee's sweet and bitter taste will spread around in your mouth!
This soft-serve has even been featured in the popular TV channel, "Suiyoubi de Doushou"! Apparently, the Samurai team of the TV channel visited Coffee Room Kikuchi as a holy site.
<Coffee Room Kikuchi>
Address: Hakodate-shi Yunokawa-cho 3-13-19
TEL: 0138‐59‐3495
Business Hours: 9AM ~ 9:30
Day Offs: None
Address: Hakodate-shi Yunokawa-cho 3-13-19
TEL: 0138‐59‐3495
Business Hours: 9AM ~ 9:30
Day Offs: None
4. Petit Merveille <Kuririn Soft>
"Petit Merveille" is Hakodate's popular Western confectionery shop. Though it has three branches at Yokohoma Red Brick Warehouse, Suehirocho and Hondori, on this occasion we visited the one in Hondori.
Designed with a modern theme, the shop also has a cafe corner installed where you can slowly enjoy a relaxing snack-time.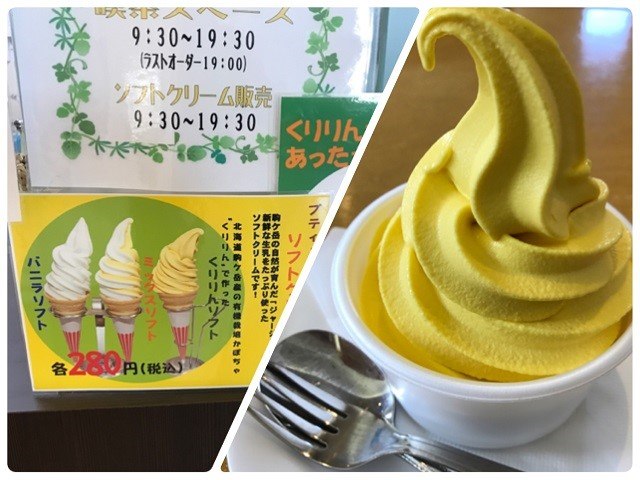 This is the Kuririn Soft-serve. It uses milk from Komagatake's jersey cattle as well as the "Kuririn pumpkin", an organically cultivated pumpkin said to be the sweetest in Japan. If you're going to eat in, then we also recommend a warm Kuririn pumpkin tart.
A freshly baked pumpkin tart underneath a cold Kuririn soft-serve; take it from us, this combination is to die for.
PETIT MERVEILLE, Hondori Branch
Address: Hakodate-shi Hondori 3-25-25
TEL: 0138-31-2137
Business Hours: 9:30AM ~ 8PM
Day off: None
URL: 
http://www.petite-merveille.jp/
5. Hakodate Wine <Wine Soft-serve>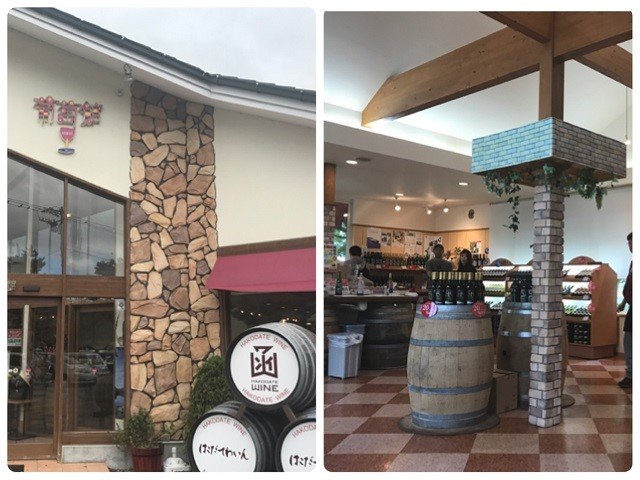 Nanaecho is located in an area 30 minutes by car from Hakodate. The winery located along National Highway 5 is the "Hakodate Wine". Its products, made with the Japanese palette and sensibility in mind, is highly regarded; it has won 2 golds at the Japanese National Wine Competition.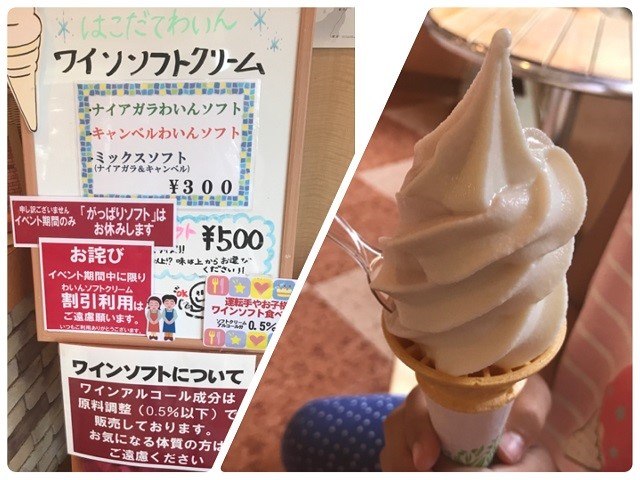 "Budokan", a store established adjutant to Hakodate Wine's factory, offers a unique Wine Soft-serve that uses Hakodate Wine's own products.
The Wine Soft-serve is sold in two distinct flavors, Red and White, and is apparently a rotating monthly special; they're so well-received that repeat customers visit every month!
Boasting a simple taste with a hint of grapes, this soft-serve also has an adjusted amount of alcohol so children and drivers can safely partake!
HAKODATE WINE, BUDOKAN
Address: Kameda-gun Nanaecho Kamifujishiro 11
TEL: 0138-65-8170
Business Hours: 10:00~18:00
Day-Offs: Around New Years and Maintenance days
URL (JP only): 
https://www.hakodatewine.co.jp/
6. Milkissimo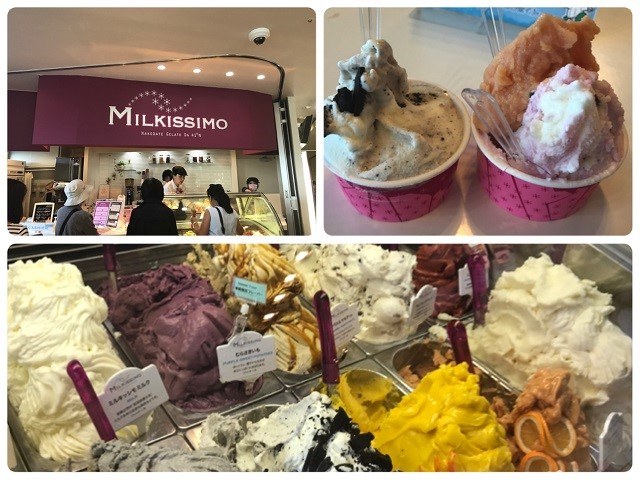 Though it is not soft-swerve, our final introduction will be "Milkissimo", a gelato shop originating in Hakodate. It has branches in Goryokaku Tower and Kanemori Red Brick Warehouses, Hakodate's representative tourist spots.
The colorful sweets are delicious for both the stomach and the eyes, using milk produced in the outskirts of Hakodate and ingredients in vogue. Apart from having stores in Sapporo and New Chitose Airport, it also has a branch down in Kanto.
In Conclusion
And with that, we've introduced the delicious soft-serve ice cream shops of Hakodate!
Soft-serve – something you want to have during a break in your strolls. All of the ones we've introduced have that unique Hakodate flavor.
Please, enjoy the attractions of Hakodate with your taste-buds also!