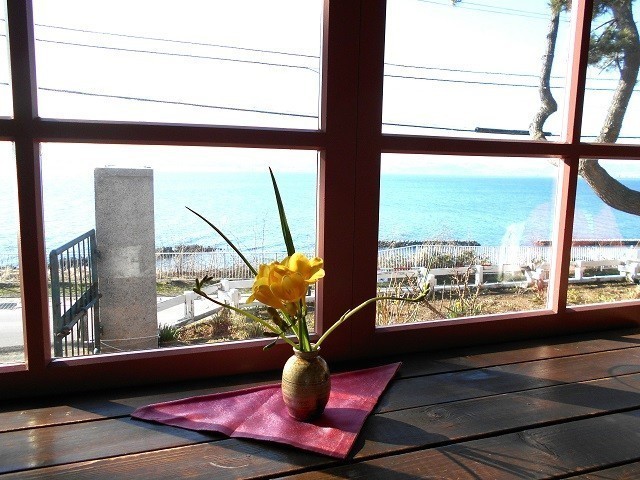 Hakodate, a city surrounded on all sides by the sea. The sight of that majestic body of water, which can be seen from various locations, imparts a touch of convalescence for hearts fatigued by the humdrum of everyday life.
Compared to its townscape with its unique foreign flavor and its beautiful night scenery, the vistas of the sea is quite overlooked in Hakodate's tourism.
However, the sea, which can be seen from a number of angles such as from the Tsugaru Strait and from the Hakodate Bay, is able to be enjoyed by anyone and everyone precisely because it is in Hakodate.
Such delightful a sight can be taken in from various places, though ones where you can safely relax and unwind while watching the sea are few and far between.
So with that, please let us introduce 5 cafes where you can enjoy the sight of Hakodate's sea.
<Table of Contents>
1. Tea Shop Yuhi
2. Cafeteria Moglie
3. Cafe' LAMINAIRE
4. Cafe KOHAKU
5. Starbucks Hakodate Bayside Branch
In Conclusion
1. Tea Shop Yuhi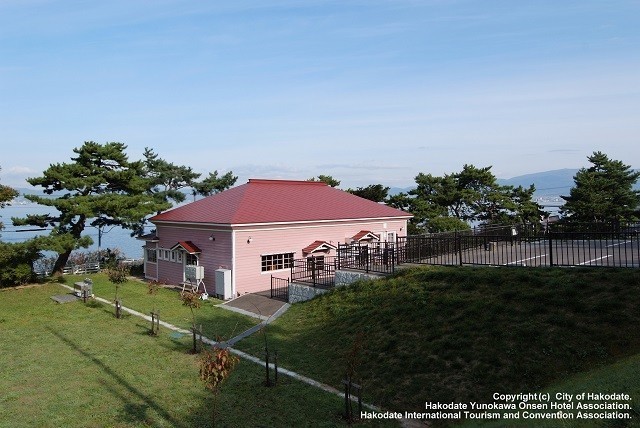 Our first introduction would be a cafe using an establishment with the unique history of being used as a quarantine station back in the Meiji Period.
This building, which uses the striking color of pink as the basis of its coloration, fits right in at Hakodate with its Hakodate-esque exoticism.
This cafe, taking a more backseat role compared to the popular Foreigners' Cemetery, is built facing the ocean.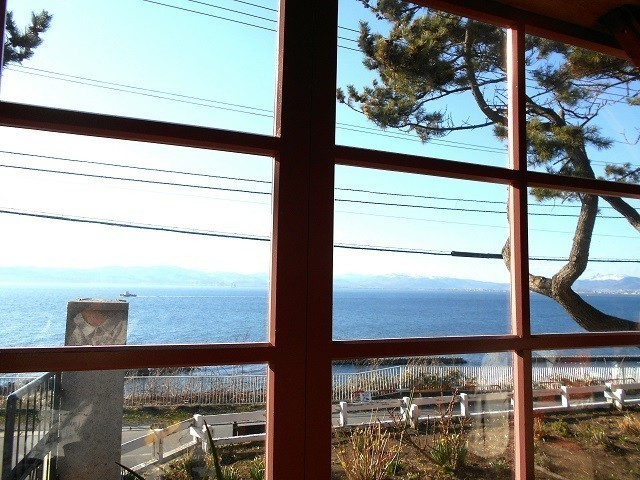 This is the sea as seen from window-side tables inside the cafe. It faces the Hakodate Bay, and on the opposite shore the city of Hokuto is visible.
And if you are lucky and chance upon the coming-and-going of large boats in the Bay, we can guarantee you that you will never get bored even if you watch them for a long time.
As its name of "Yuhi" implies (it means "sunset" in Japanese), you can also view the setting of the sun from this cafe.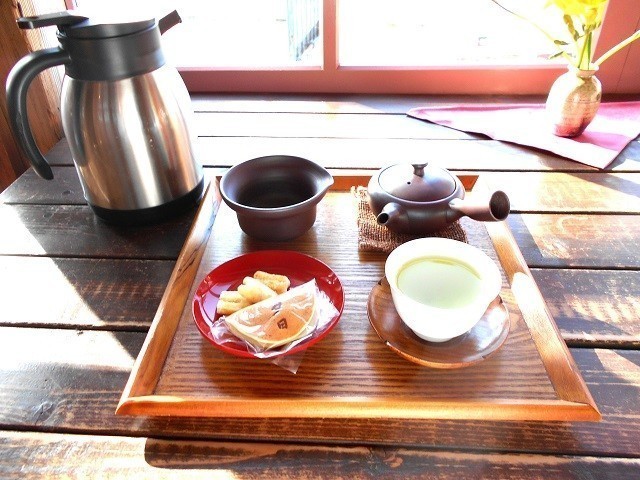 As this establishment is in business as Japanese tea cafe, you can enjoy many Japanese teas in the menu centered around Sencha and Matcha.
If you order Japanese tea such as Sencha tea or Houji tea, the establishment will give you either salty or sweet snacks to match the tea you ordered.
And since you can go for second and third helpings of tea using the hot water in pots, you can enjoy your tea on your own, relaxed time!
<Tea Shop Yuhi>
Address: Hakodate-shi Funamicho 25-18
TEL: 0138-85-8824
Business Hours: 10:00 AM until sunset
Designated Day Offs: Thursdays, 4th Wednesdays, Winter Season Day Off (From the middle part of December until the middle part of March)
2. Cafeteria Moglie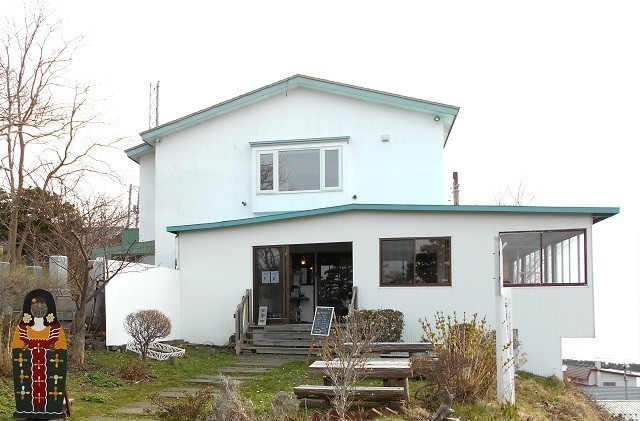 The next location we would like to introduce will be Cafeteria Moglie, established right by the Foreigners' Cemetery. This cafe stands upon an elevated platform and offers a terrace space that almost sticks out into the sea, where you can fully enjoy the sights of the sea that it offers.
The cafe's name of Moglie comes from the Russian language, and appropriately means "sea". Its menu also boasts many Russian inspired delicacies and at the cafe front there is a facial cardboard cutout in the shape of Matryoshka dolls.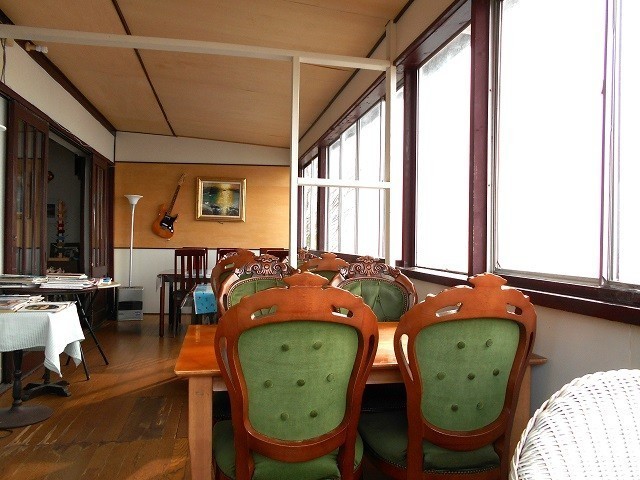 Furniture with an antique atmosphere are placed inside the store, making for an environment where you can eat and drink in relaxed peace.
This cafe, with its good sights and placement and charming interior, has also been used as shooting locations for movies starring the famous actress Yuko Takeuchi and for the music videos of the Japanese visual-kei rock band GLAY.
Perhaps it would be a fun activity to research what scenes were shot in the cafe before coming over to visit!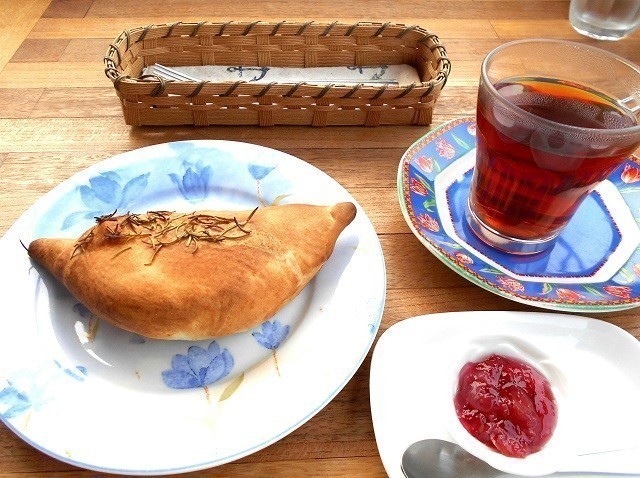 This is one of the store's specialties in its menu, the pirozhki. Though many pirozhki are usually deep-fried, in this store they are baked, making for a light texture.
The flavour of the rosemary on top is also refreshing, and for its large volume it can get easily eaten in a matter of moments!
<
Cafeteria Moglie
>
Address
: Hakodate-shi Funamicho 23-1
TEL
: 0138-22-4190
Business Hours
: 11:00~18:00
Designated Day Offs
: Monday, Year-End, Winter season day offs (closed from January to February) *Please note that there are irregular day offs.
Website (Japanese only)
:
http://wwwe.ncv.ne.jp/~morie/index.html
3. Cafe' LAMINAIRE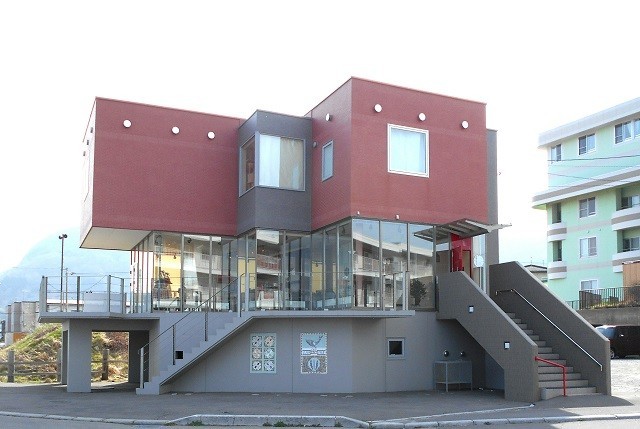 In contrast to previous introductions, this cafe faces the Omori Bay opposite of the Hakodate Bay. Its modern appearance and atmosphere is quite unique!
Though this cafe is near a railway stop, since it is a little ways away from tourist spots this store receives many locals, rather than visitors.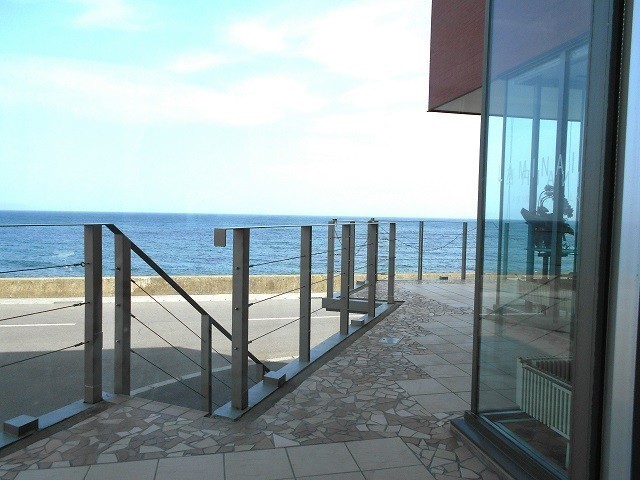 This is perfect for those who want to enjoy the vistas of the sea as most of the seats in the store are facing towards it. Counter seats facing the sea are also available, and you can enjoy the sights even by yourself!
As it has a terrace on the rooftop, you may want to spend your time there enjoying the scent of the sprays. Pets are also allowed!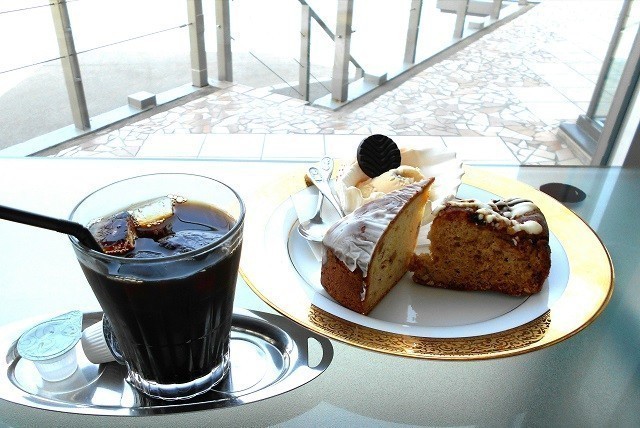 Though this cafe is popular for its pastas and one-plate lunches, for those with a sweet-tooth we heartily recommend the desert mix.
With a price of just 1050 Yen, you cannot miss their offering of ice cream, two types of cake and one very rich coffee!
The cafe also offers alcoholic beverages, so you will be able to feel the soft caresses of the wind while enjoying either beer or wine.
<
Cafe' LAMINAIRE
>
Address
: Hakodate-shi Horaicho 14-31
TEL
: 0138-27-2277
Business Hours
: 11:00 ~ 18:00 *Can be rented from 18:00 and onwards
Designated Day offs
: Wednesdays
Webpage
:
http://www.clever.co.jp/laminaire/
4. Cafe Kohaku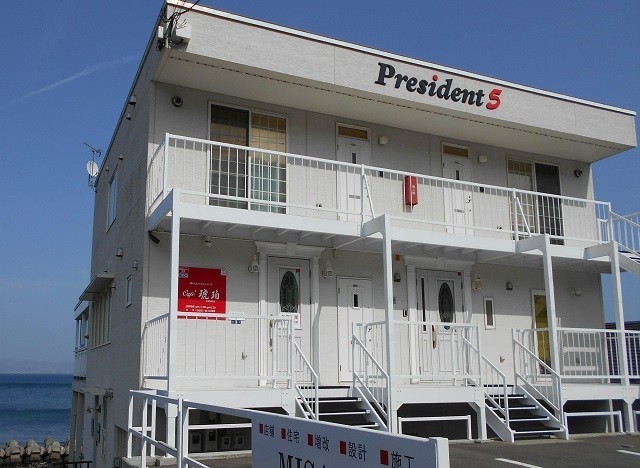 This cafe is located in a spot if you walk towards the direction of Mt. Hakodate from the earlier Cafe' LAMINAIRE and its seaside path.
Though this cafe is in the vicinity of Yachigashira, which is the nearest station to the tourist spot of Cape Tachimachi、since it is away from the main street this is a locale where you can enjoy the beautiful vista of the sea in a quiet and peaceful environment.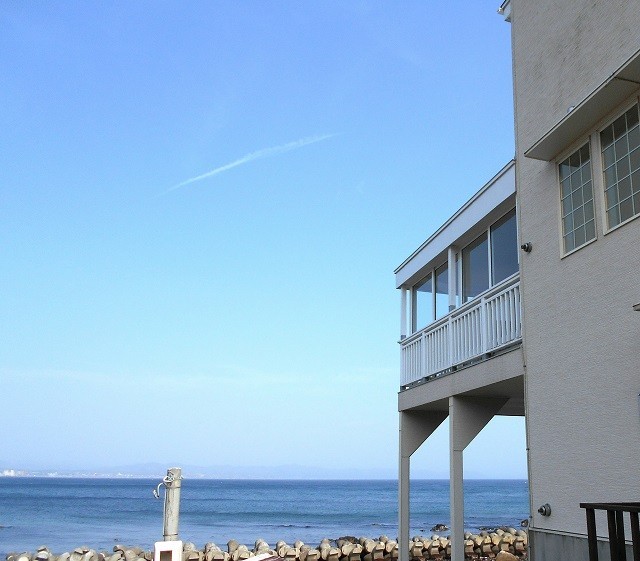 The terrace, which have been built as if to ride the surface of the sea, have windows in three directions, establishing an atmosphere of being surrounded by the sea.
Though the menu has many drinks such as coffees using organically farmed beans and spring water, its lunch menu is without a doubt its most popular.
Not only does it offer western dishes such as pilafs and pork sautes, but its Japanese cuisine of fish stew and fish cuisine is very well received.
<Cafe Kohaku>
Address: Hakodate-shi Sumiyoshicho 15-2
TEL: 138-26-5388
Business Hours: 11:00~17:00
Designated Day Offs: Sundays, every 3rd Mondays, Winter season day offs (first half of December until middle half of April)
5.Starbucks Coffee Hakodate Bayside Branch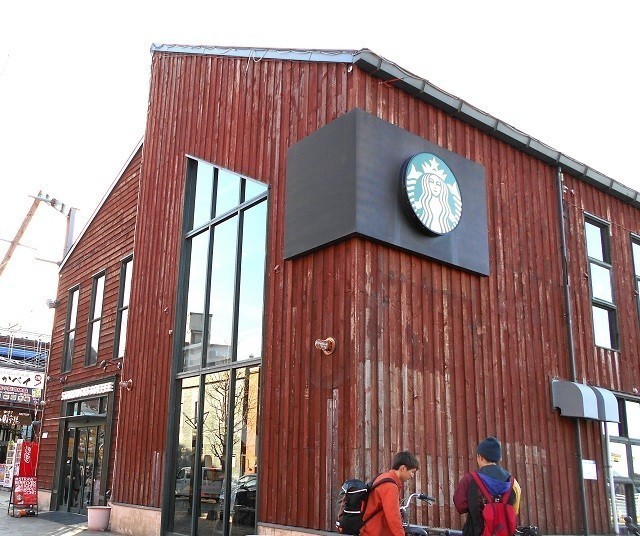 The last place we would like to introduce would be the ever-familiar Starbucks. This is a recommended spot for those who want to enjoy a drink while watching the sea but are not used on entering cafes that they are not quite familiar with.
True to its name, the Hakodate Bayside branch of Starbucks Coffee is a location that faces the Hakodate Bay. This is a cafe established in a luxurious place where coffee-drinkers can enjoy the sight of the sea from anywhere inside the store.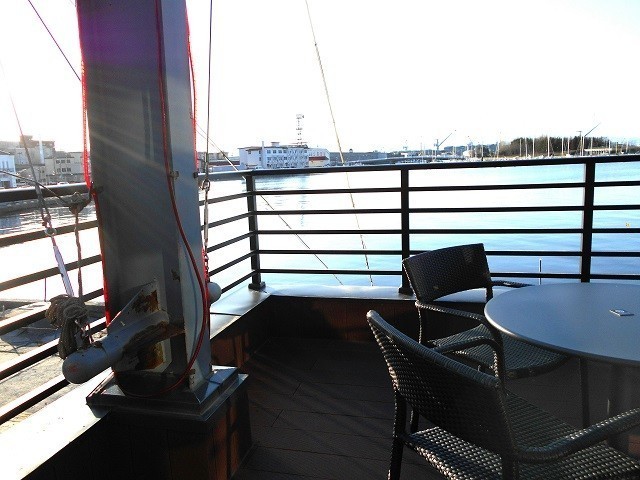 Even in such a favorably located cafe, we especially recommend the terrace seats of the 2nd floor where you can completely take in the scenic vista of the sea. Here, you can enjoy a delicious drink while feeling the wind blown from the sea caress all your worries and fatigue away.
However, in this area there are a lot of feisty seagulls roaming around for a chance to swoop in and steal the food from people's plates! Please keep your wits about you when eating sandwiches and sweets!
For those who want to enjoy their food without being victimized by seagulls, we recommend that you use the farthest seats at the first floor where you can see the sea from the windows.
In Conclusion
We have now introduced 5 cafes out of all of the ones in Hakodate where you can enjoy the panoramic view of the sea. Hakodate Bay and Tsugari Strait showed us each of their own unique sceneries and charms.
From choosing from the various cafes where you can enjoy the sights based on your visiting period and time, to choosing your preferred beverage and your meal. Please settle in your chosen establishment and unwind as you slowly take in the sounds and sights of a soothing sea!