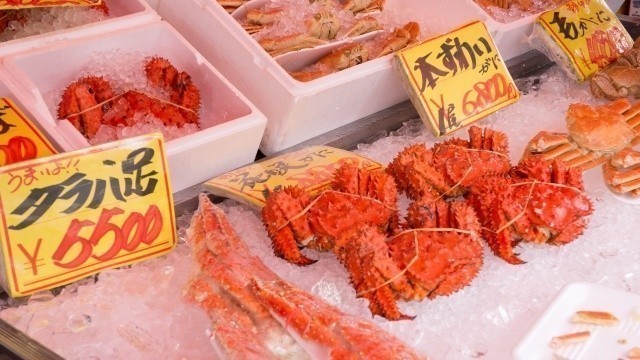 When it comes to cuisine in Hokkaido, crab "kani" is the first thing that comes to mind. If you plan on going to Hokkaido, you definitely have to try some.
In Hokkaido you can  get  typical Japanese varieties of crabs such as horsehair crabs, red king crabs, and snow crabs as well as the more peculiar blue king crabs and hanasaki crab varieties to try.
The best fishing grounds for a variety of crab in Japan can be found spread across Hokkaido.
As the climate is different in each area the type of crab that can be caught varies by region and by season. Whenever you are in Hokkaido you can eat the crab variety particular to that season.
We will inform you more about the pick of the Hokkaido crabs, the fishing zones, what makes them special and more about the different seasonal varieties. And also let you know our recommendations.
Read more