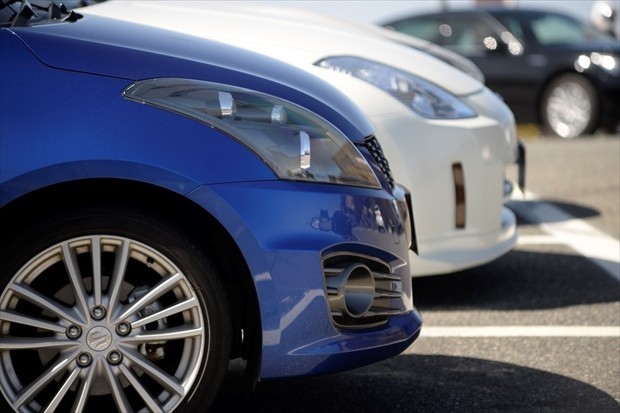 A rental car is indispensable when traveling in Hokkaido. Many people think about flying to New Chitose Airport, lodging in Sapporo, and renting a car.
But there are many rental companies in Sapporo, and it's hard to know where to go.
For that reason, we'd like to give you our suggestions for how and where to rent a car, as well as our recommendations for the best driving spots!

<Overviews>
1. The Driving Spots where you can go for a day-trip from Sapporo
2. Things to Know When You Rent a Car in Sapporo
2-1. How Many Rental Car Company Are There in Sapporo?
2-2. Where to Rental and Return
3. Day Trip Driving Route Two Patterns
3-1. National Route 276 through Shikutsu Lake, Mt. Yotei and Kimobetsu
3-2. Long Drive to Ororon Line bound for Ishikari
・To Sum Up
1. The Driving Spots where you can go for a day-trip from Sapporo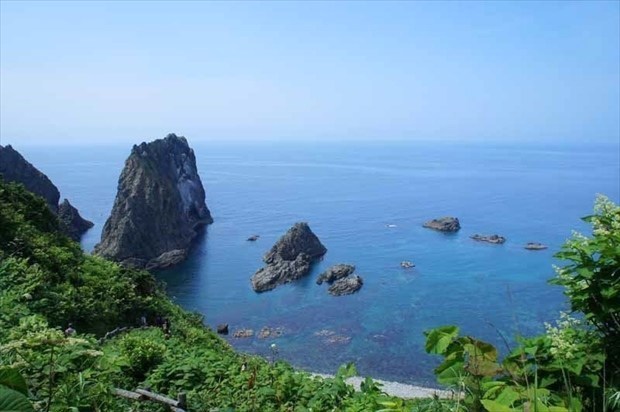 Shakotan Shimamui Beach is about four hours far from Sapporo. At the Shakotan Pennisula, with its continuous range of sheer cliffs, you can catch an unbroken view of the clear and bright beach dubbed "Shakotan blue."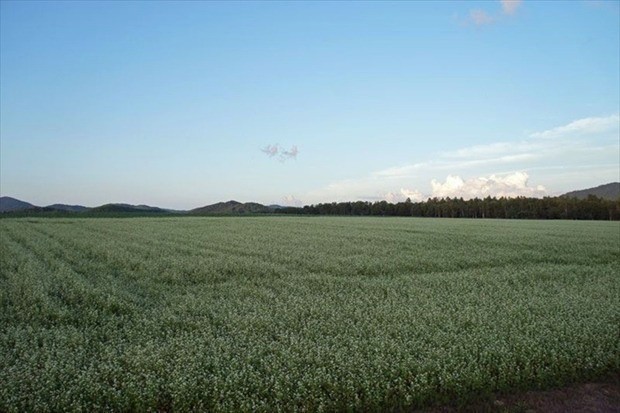 Boasting the largest planting size in Japan, the buckwheat fields in Horokanai are about 150km (93.2mi) , or 165 minutes from Sapporo.
White buckwheat flowers bloom across a planting area of over 3,200 hectares from the end of July to the beginning of August.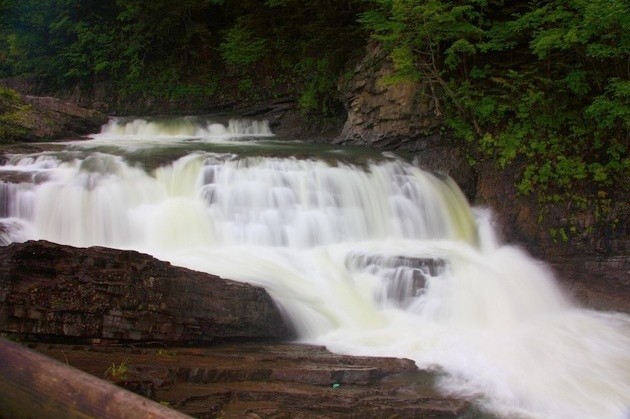 Sandan-taki Waterfall in Oku-Ashibetsu, Ashibetsu-shi. About two hours far from Sapporo, here you can see the raging rapids hidden in the mountains.
This spot is cool in the summer, and it always feels good.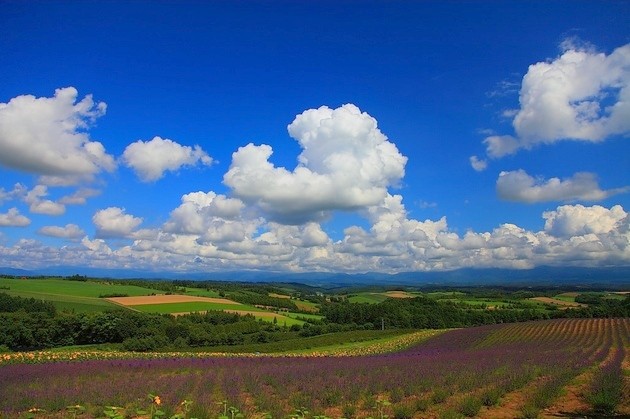 Fukayamatouge in Biei is about three hours far from Sapporo, and has some of the best scenery on Hanabito Kaidou (high way 237).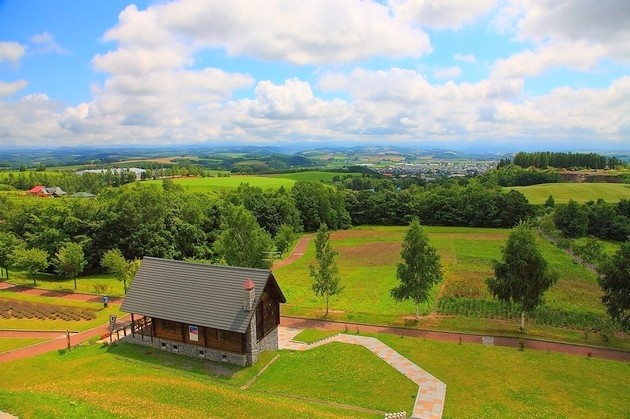 Biei's Hokusei-no-Oka Observatory, about three hours far from Sapporo.
You can take in the scenery of magnificent hills and patchwork paths. Additionally, you can enjoy a pleasant drive on high way 237 (Hanabito Kaitou) while looking at the fields of flowers on farms concentrated along the street.
The stretch from Ishikari to Teshio, and furthermore to Japan's northermost town, Wakkanai, on highways 231 and 232 is called the Ororon Line. This route is popular for its picturesque seaside view.
2. Things to Know When You Rent a Car in Sapporo
2-1. How Many Rental Car Company Are There in Sapporo?
Most people choose a rental car as their mode of transportation when traveling in Hokkaido.
Using trains to move to major tourist spots often requires making several complicated transitions.
On the other hand, driving comfortably on Hokkaido's wide roads can become one of your trip's true pleasures!
So, we took a look into how many rental car options there are in Hokkaido.
What we wanted to find out about was ① rental companies operated by specific auto manufacturers, and ② rental companies that select from cars of all makes and models.
① Toyota Rent a Lease/Nissan Rent a Car/Honda Rent a Lease, etc.
② Orix Rent a Car/Nippon Rent a Car/Time Car Rental/Budget Rent a Car, etc.
There are also several reservation portal sites now, and making reservations online has become quite simple.
There are so many sites, in fact, that it becomes hard to choose the best option, and searching among all of them seems almost impossible.
That's why we'd like to introduce you to our favorite, "no hassle" sites!
Rakuten Travel
Main merits: many cars at disposal and one way drop-off possible. Also, Rakuten is well known, has both large rental agencies and smaller local agencies, and you can search separately from airports. But since the are many major agencies, the price is slightly high.
Rennavi
This site allows for comparisons among over 50 companies nationwide and has various campaigns. Prices are comparably cheap and you can also search for sightseeing information for your desired destination, making it an all around a useful site.
Web-Rentacar.com
A nationwide reservation portal site for rental cars. It is popular for its wide selection of car makes and models.
It's also appealing because you can compare over 30 companies and hold a wide range of options.
The selection range is so vast because searches also yield results from the site's sister portal site, Renta-search.
2-2. Where to Rental and Return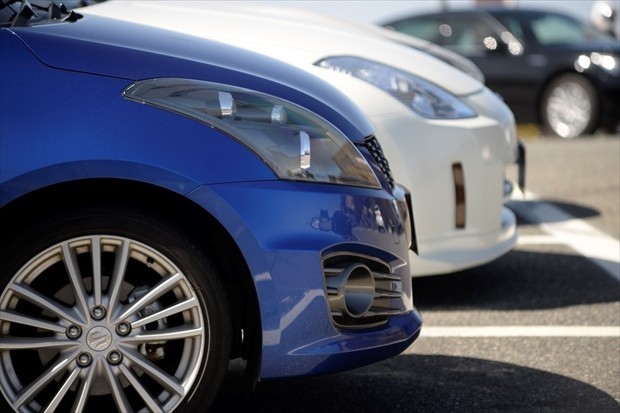 There are a considerable number of rental agencies within Sapporo to choose from when renting a car, from large companies to medium and small ones.
You can choose from agencies near Sapporo Station, Susukino, or wherever you are staying.
One point of interest is the one-way rental fee for when you drop your rental car off at another location.
If you choose a large car rental agency chain in Sapporo city, in the majority of cases there won't be a one-way fee for drop-offs at locations near New Chitose Airport. This is also the case for Otaru if the there is a rental location there.
There will, however, likely be a one-way fee if the drop-off location is far away, like Asahikawa, Hakodate, or Eastern Hokkaido. Please bear this in mind when planning your trip.
3. 3. Day Trip Driving Route Two Patterns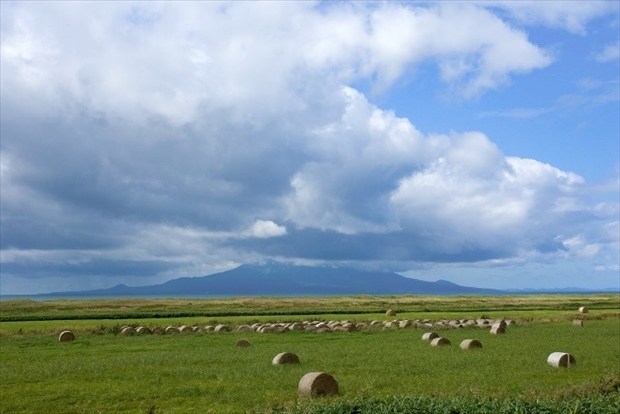 3-1. National Route 276 through Shikutsu Lake, Mt. Yotei and Kimobetsu
From Sapporo take highway 453 to Shikotsu Lake (estimated travel time from Sapporo to Shikotsu Lake is about one hour and 15 minutes.)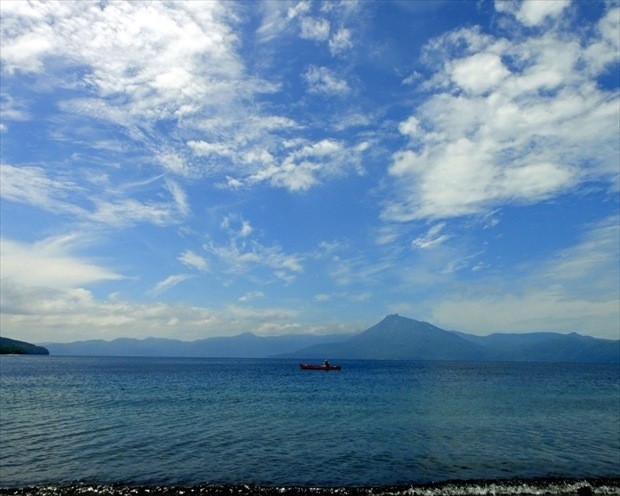 Shikotsu Lake (standard sightseeing time around 60 minutes)
There are several ways to enjoy the area, such as viewing Shikotsu Lake glimmering in the thick forest, walking along the lake shore, exploring the forest, and strolling through the Onsen district.
Mount Tarumae and Mount Eniwa tower in front of you and lend a grand presence.
Shikotsuko Onsen Ryokan Association
Address:Shikotsukonsen Chitose, Hokkaido 066-0281 Japan
TEL:0123-25-2201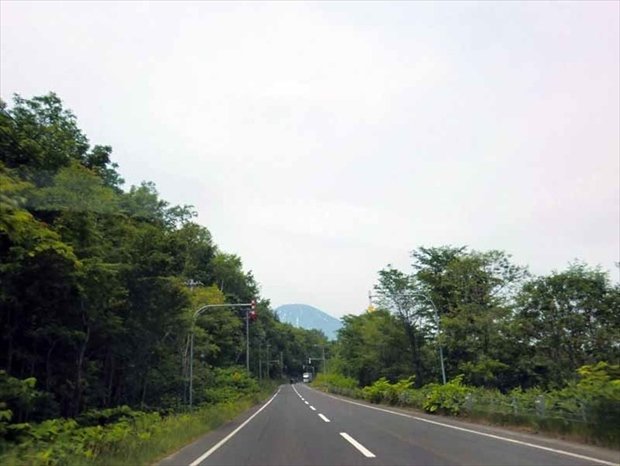 Mount Yotei, right in front of you! Take a drive on Kimobetsu Highway 276, where you can feel the plateaus of Hokkaido. (About 67 minutes from Shikotsu Lake)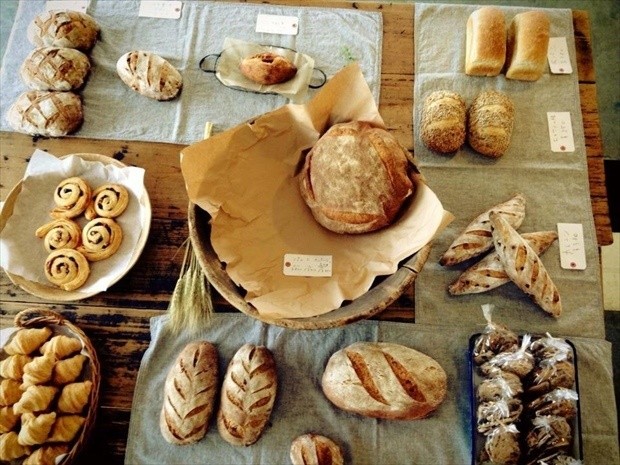 For lunch, try ishigama pan (stone furnace bread)! Eat homemade bread and drink top quality coffee at Sokeshuseipan Tomoekihi bakery. (About 75 minutes from Shikotsu Lake.)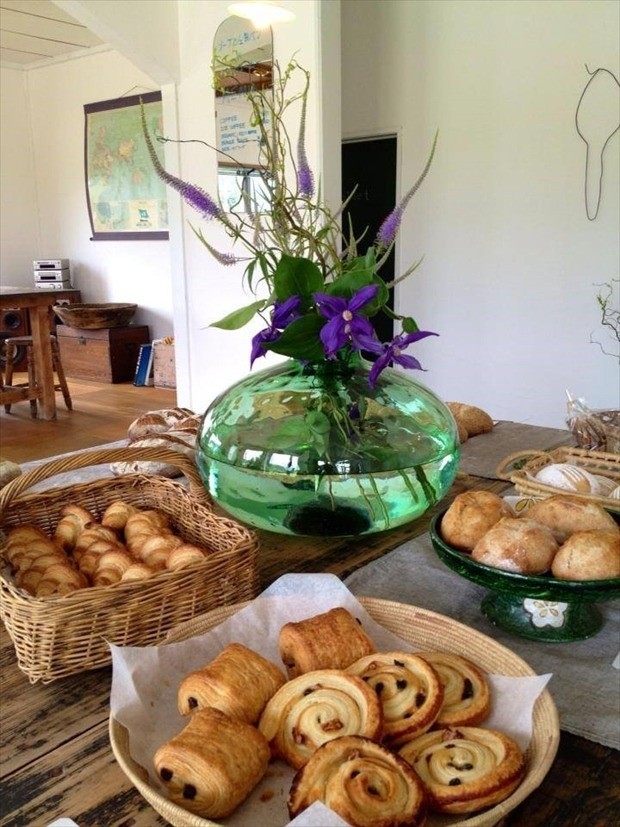 Many repeat visitors come from afar for this simple, relaxing, and natural atmosphere. The cheese bread, using raclette, and the escargot, croissant textured and filled with honey, milk, and raisins, are especially popular. Bon appétit!
Sokesyu Bread and Tomoe coffee
Address:Nakasato 185-1 Abutagun Kimobetsucho, Hokkaido 044-0461 Japan
TEL:0136-33-6688
Opening Hours:10:00~17:00
Closing Days:Tuesday and Wednesday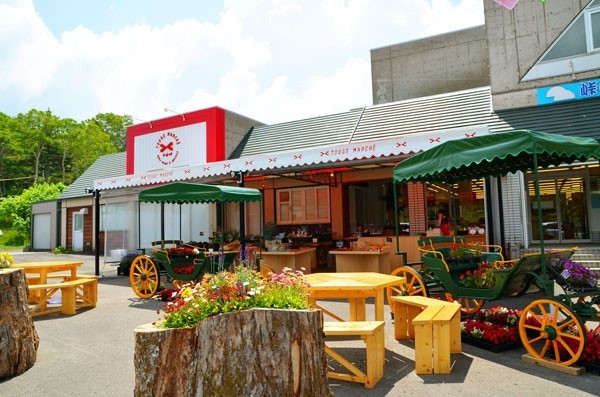 Nakayamatouge's famous gourmet food, "ageimo" (Hokkaido-style fried potatoes). Also try the vegetables picked fresh in the morning and sold directly from farmers! (About 44 minutes from Sokeshuseipan Tomoekihi)
(Standard sightseeing time: about 60 minutes)
Toge Marche
Address:Nakasato 345 Abutagun Kimobetsucho, Hokkaido 044-0461 Japan
Opening Hours:10:00~16:30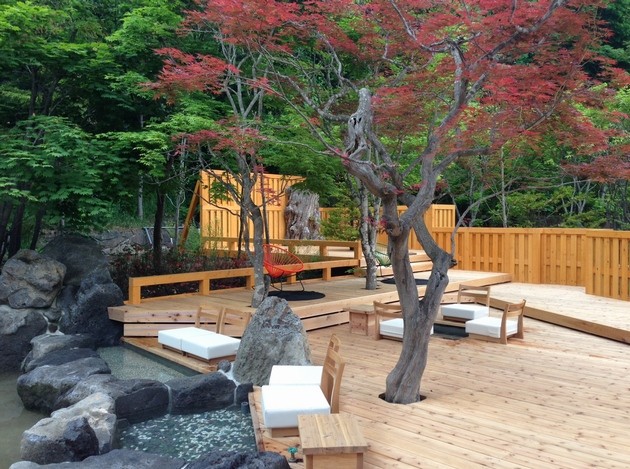 How about Jozankei Onsens for the last stop of your drive? (Foot bath)
Enjoy nature and relax in Jozankei.
Kokoro no Sato Jyozan
Address:Jozankeionsennishi 4 cho-me 372-1 Sapporo Minami-ku, Hokkaido
061-2303 Japan
Opening Hours:10:00~18:00
Fees:JPY 1,000(foot bath, lounge, sweets and drink fee included)
Return to Sapporo(Estimated time to Nakayama Toge:about an hour)
3-2. Long Drive to Ororon Line bound for Ishikari
Sapporo Kita Interchange (Sasson Expressway) – Fukagawa-Rumoi Expressway – Chippubetsu Interchange – Hokuryucho Sunflower Field (105 minutes)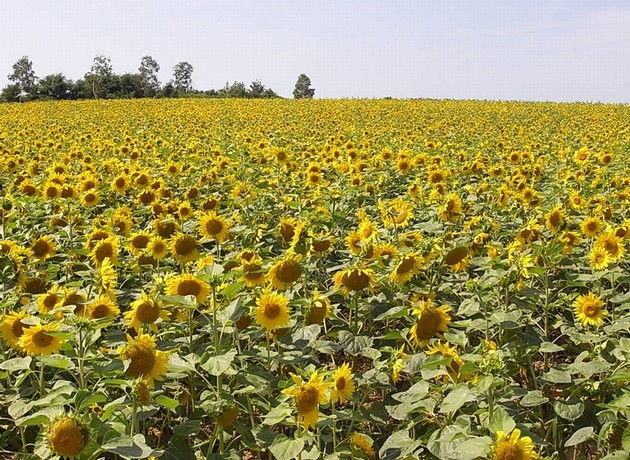 Visit a sunflower field with a million and half blooming sunflowers!
The field is best to see from the middle of July to the end of August.
Many people visit the Hokuryucho Sunflower Festival held during this time every year.
Hokuryu Town Sunflower Tourism Association
After sunflowers, head north along the Sea of Japan on the Ororon Line to Rumoi, a seaside town.
(About 80 minutes from Hokuryucho.)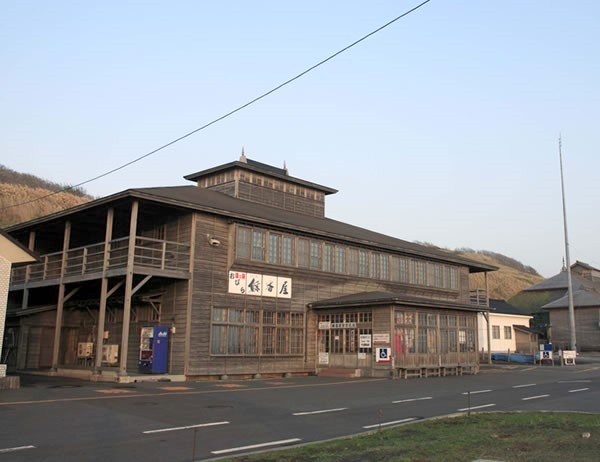 *Have a seafood lunch at Obira Herring Fishermen's Cottage, the nationally designated cultural treasure turned into a roadside station!
You can also enjoy sightseeing among good old fashioned wooden buildings.
Obira Herring Fishermen's Cottage
Address:Onishikahirotomi Rumoigun Obiracho, Hokkaido 078-3454 Japan
TEL:0164-57-1411
Closing Days:Monday (Third Monday of June to Second Monday of August will not be closed)
Opening Hours:8:00~17:00 (May to October)・9:00~16:00 (November to April)
After a pleasant lunch, head back towards Rumoi and start south along the Sea of Japan.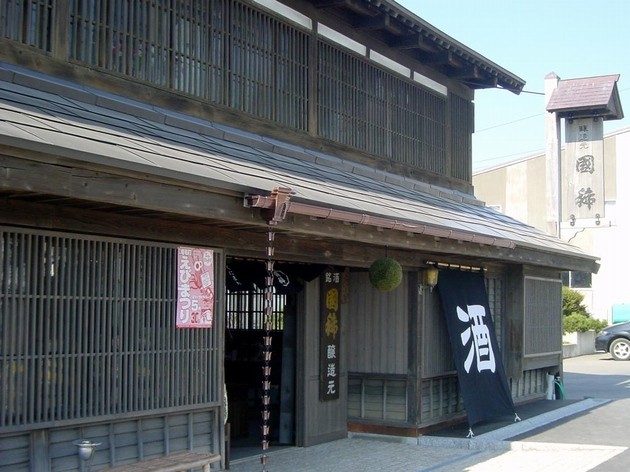 The oldest and northern most sake brewery in Hokkaido, Kunimare Sake Brewery is built inside the street scape of Mashike.
Brewery tours are available, and the local spicy sake is popular as a souvenir.
(About 60 minutes from Obira Nishinbanya)
Kunimare Sake Brewery
Address:Inabacho 1 cho-me 17 Mashikegun Mashikecho, Hokkaido 077-0204 Japan
Opening Hours:09:00~17:00 Opens all years around
TEL:0164-53-1050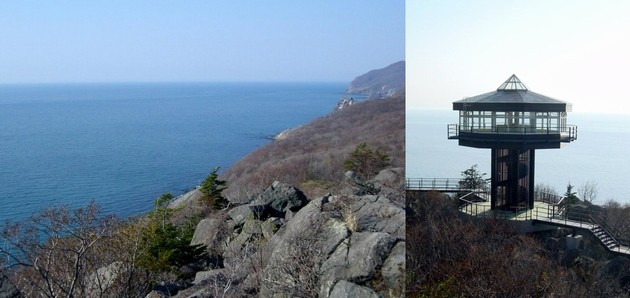 Ofuyu Cape Observatory. Take a look at fantastic scenery of the Sea of Japan and sheer cliffs. (About 30 minutes from Kunimare Shuzo) * Closed at night during the winter.
Head further south from Ofuyu Cape on high way 231 and enjoy a seaside drive.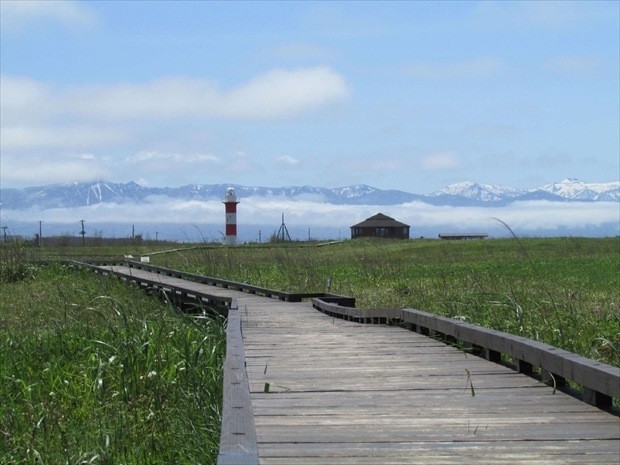 *Hamanasu-no-oka Park (best to see between the middle of June and the End of July)
Japanese rose flower viewing and strolling on the boardwalk at the Ishikari Light House
(About 90 minutes from Ofuyu Cape)
*There's also a business center, so please take a look!
*The Japanese rose flower ice cream is delicious! (standard sightseeing time: about one hour)
Please check the Tourism Informarion from Ishikari Tourism Association

*Ishikari Beach Swimming Area – Stop by a sand sculpture contest called "Ishikari Beach Sand Park 2016" held by Asobeach Ishikari *June 18 (Sat.) to July 10 (Sun.)
Standard sightseeing time: 30 minutes.
*About a 40 to 50 minute drive from Ishikari-shi to Sapporo.
To Sum Up
It's now easy to use a computer or smart phone to search for a rental car. Still, there are a few unexpected traps to be aware of.
For example:
Whether the listed price includes taxes
Whether the car comes fully equipped with navigation and ETC (electronic toll collection system)
Finally, the listed price may differ from the actual price, so please take precaution when choosing a rental car.