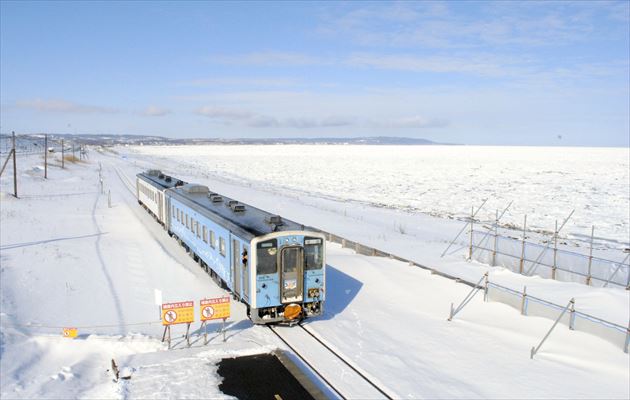 Staring with the spectacular view of the drift ice that can only be seen in winter. Welcome to East Hokkaido. A world full of snow and ice, that you must see at least once in your life.
Let's imagine that you do visit, how will you travel around. That is something that many prospective visitors worry about. Snow filled roads are difficult to handle in a rent-a-car.
Which is why propose that you use JR for your winter travels.  Not just as a mode of transportation, but with JR there are many ways to enjoy your trip.
That is why, we will show the different way in which you can enjoy your JR trip.

Contents
1. Winter Eastern Hokkaido Railway plus point 1 Seasonal Trains
2. Winter Eastern Hokkaido Railway plus point  2 Station Meals
3. Winter Eastern Hokkaido Railway plus point  3 Winter Scenery
4. Get to East Hokkaido by JR
1. Winter Eastern Hokkaido Railway plus point 1 – Seasonal Trains
1-1. Steam Locomotive Winter Marshlands
There are many people who come to East Hokkaido specifically to ride this train. SL Winter Marshlands is said to be a symbol of winter in East Hokkaido.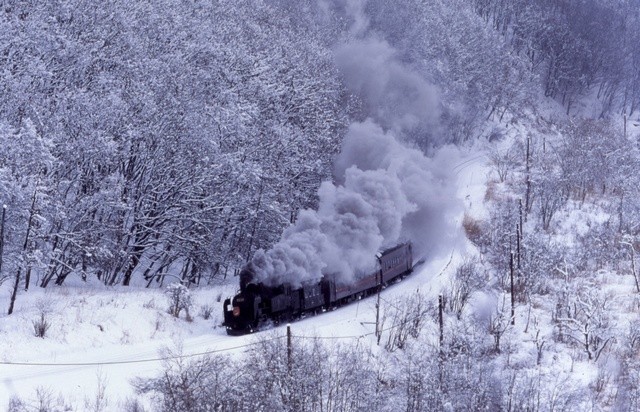 From Kushiro steaming through the Kushiro Marshlands to Shibecha covering 48.1 km in 1 and a half hours. The distinctive sound of the steam locomotive is bound to make your heart skip a beat.
All seats are allocated and come in sets of 5. Trains come with a cast-iron stove on-board. There is also hot surume(dried squid) on sale inside the train.
Take in the view of the white marshlands whilst enjoying a nostalgic journey.  This is luxury.
1-1. Steam Locomotive Winter Marshlands 
Days in operation January 27th~ February 2nd (this includes days that the train does not run)
One round trip a day (Kushiro~Shibecha)
Fee : (One Way) Train fee ¥1,070 and Seat reservation fee ¥820
* Seat reservation can be made at all JR Stations (Green ticket area), using the online reservation service (eki-net.com) etc
1-2 Tales of the Drift Ice
Enjoy traveling whilst viewing the drift ice in the Sea of Okhotsk.  The only place in the world you can experience this is the 37.3 Km between Abashiri and Shiretoko on the Tales of the Drift Ice train.
This train is the successor of the Drift Ice Norokko train that ran regularly up until 2016.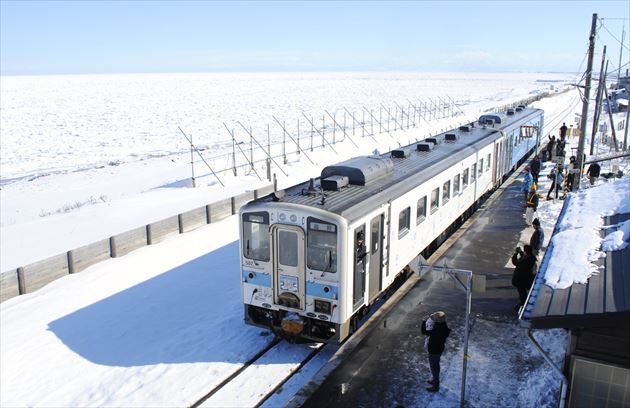 The Tales of the Drift Ice train that runs for a month during this period is a diesel train made up of two cars with no assigned seating.  The Okhotsk blue color of the train, the name plate and displays, along with the specially designed seat covers add to the charm of this train
Tales of the Drift Ice 
Days in Operation Every day between February 3rd ~ March 4th. Two round trips a day.(Abashiri ~ Shiretoko-Shari)
Fee (One Way) Train fee ¥840
2. Winter Eastern Hokkaido Railway plus point 2  – Station Meals
2-1. Kawayu Onsen Station|Orchard Glass
In the centre of the Senmo Main Line that connects Kushiro ~ Abashiri is the JR station Kawayu Onsen station Once a prosperous station in the Shinkansen glory days during the fifties and sixties, it is now an unmanned station. The station offices have now been transformed into a tea house (Orchard Glass)
At one point places this place was used by the Shouwa Emperor, it boasts stained glass from the period giving a retro feel and a beef stew we invite you to try.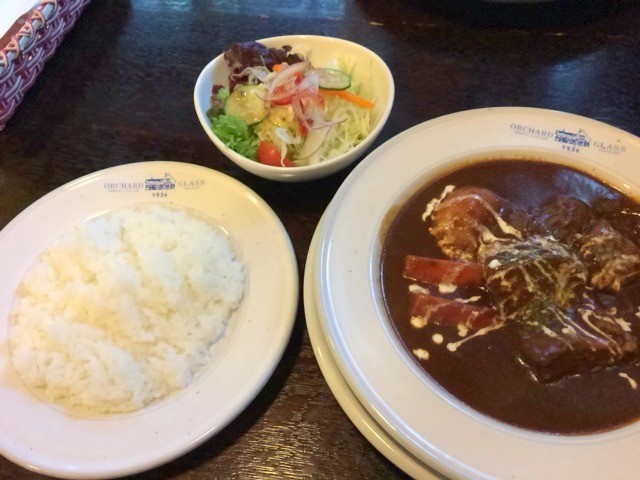 A well prepared combination of meat and stew with an incredible flavour It tastes even more satisfying in the cold winter.
After you have eaten your fill from the warm menu, you can visit the nearby baths of the Kawayu Onsen to warm up your body. This is how we recommend you get the most from your winter holiday.
Orchard Glass
Opening hours 10:00 ~ 7:30  Closed:Tuesdays
Telephone Number: 015-483-3787r
* Please make contact beforehand as there may be other temporary closures.
2 -2. Kitahama Station| Teishaba
The fourth stop from Abashiri when going towards Shiretoko, known as the closest station to the drift ice, is Kitahama station alongside the Sea of Okhotsk.
In the station there is a viewing point from which you can see the drift ice sea all at once. The shop in this small station is called (Teishaba)
The old station office has been remodeled, and uses old train seats, so when you enter it feels like you have just climbed aboard a train.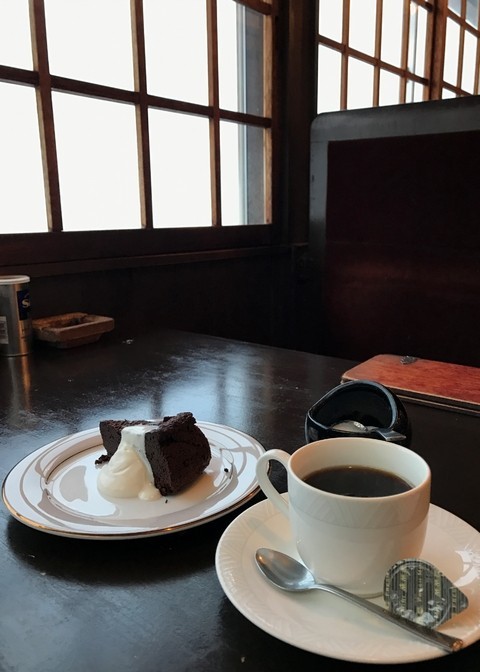 You can try a curry that will transport you back to your childhood or seafood ramen, if you come during the daytime we recommend that you order a cake set.
Teishaba
Opening hours 11:00 ~ 19:00  Closed:Tuesdays
Telephone Number: 0152-46-2410
* Please make contact beforehand as there may be other temporary closures.
2- 3. Mashu Station |Po-Po Tei
The third place we would like to recommend is not inside a station, but this time it is outside of one. Po-Po-Tei a restaurant in front of  Mashu Station.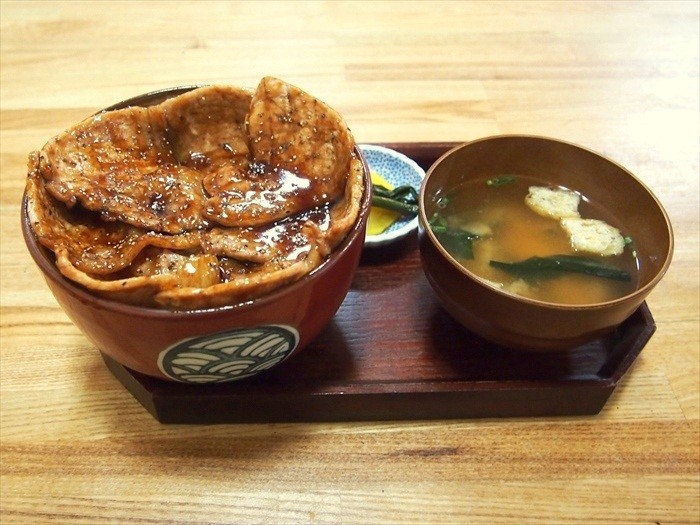 The first thing on the menu we recommend is the pork bowl.
With a strong sauce and local pork, once you start eating it is hard to stop. This meal earned itself 2nd place in the (Zenkoku Ekiben Taikai) National station lunch competition.
Besides pork, there are other dishes made with local ingredients including a creamy tasting ramen made with local ingredients.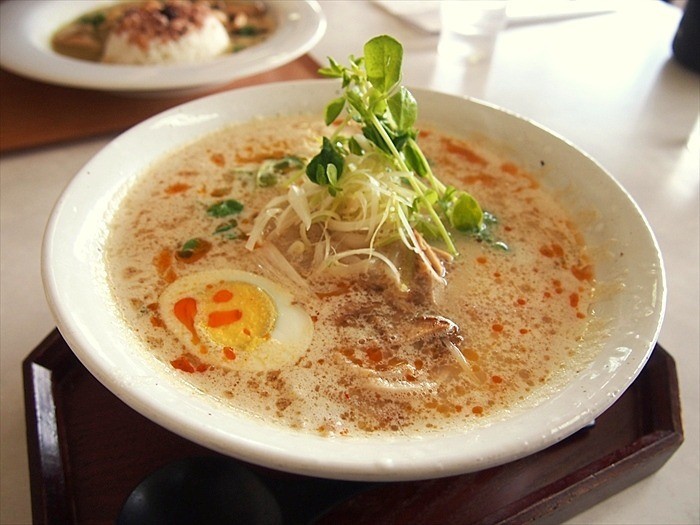 Po-Po Tei
Opening hours 10:00 ~ 19:00  (20:00 during summer)  With irregular holidays
Telephone Number: 015-482 2412
3. Winter Eastern Hokkaido Railway plus point 3 – Winter Scenery
3 -1. Drift Ice
Compared to Honshu Japan the winter in Hokkaido is incredibly cold. One of the main reasons to go to Hokkaido is to see the drift ice.
The huge clusters of ice that have drifted all the way from Russia are something you need to see at least once in your life.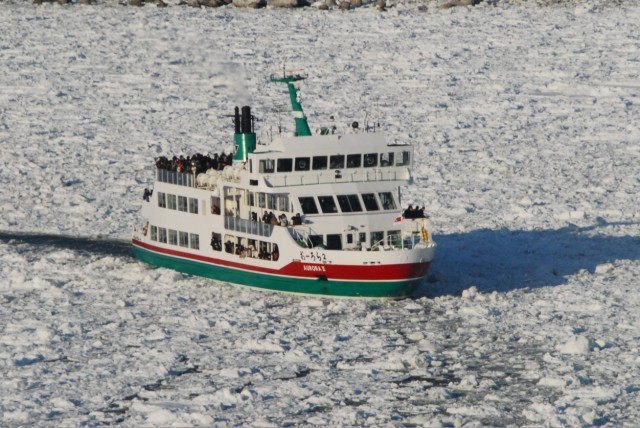 The most popular way to see this is by taking a drift ice sightseeing boat. The Aurora boat departs from Abashiri Michi no Eki near Abashiri station between 4 ~6 times a day. If you are booking for a group please contact us beforehand to avoid congestion.
Abashiri drift ice sightseeing cruise on the AURORA | Developed by East Hokkaido Sightseeing 
Winter operating periods  Everyday between January 20th ~ April 3rd  Fee: ¥3,300
https://www.ms-aurora.com/abashiri/en/
Another excursion that has recently become increasingly popular is walking on top of the drift ice on the [Drift Ice Walk}
Put on a dry suit, and step on top of the ice in the middle of the sea. This experience is enjoyed by tourists from Japan and all over the world.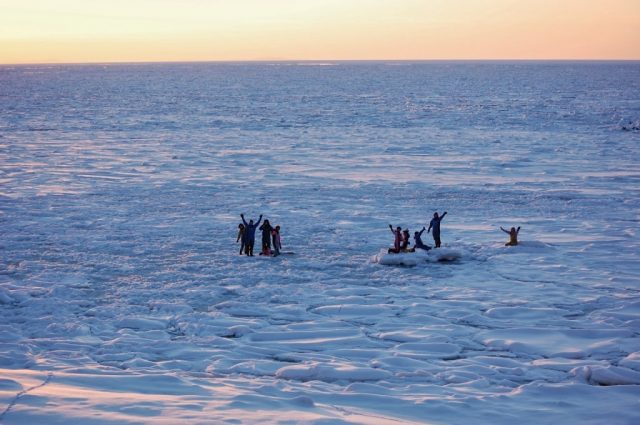 Drift Ice Walk | Shiretoko Naturist Association Shinra 
Everyday from February 1st ~ End of March Fee: ¥5,100
http://www.shinra.or.jp/ryuhyo_walk.html (Japanese Page)
3-2. Winter's Shiretoko
Shiretoko known as a natural world heritage site. Known as a place full of green in the summer, but the pure white Shiretoko is also worth a visit.
Similar to the drift ice walk we showed you earlier, the Lake Shiretoko walk during the coldest period and the forest tour are worthwhile experiences to try.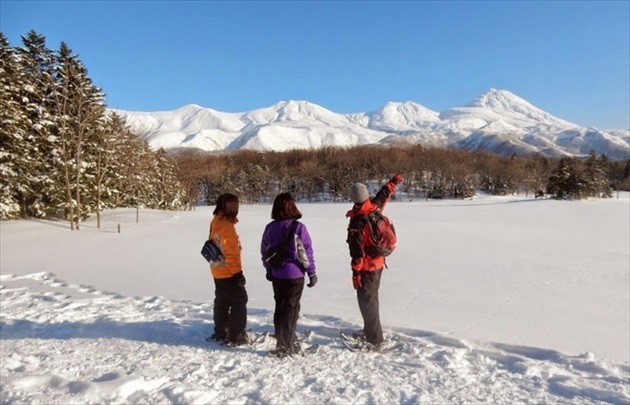 We also have to mention the Shiretoko Drift Ice Festival established in 2017! Going into its third year in 2019, it will be even better than ever. It is known as one of the best things to do in Shiretoko at night.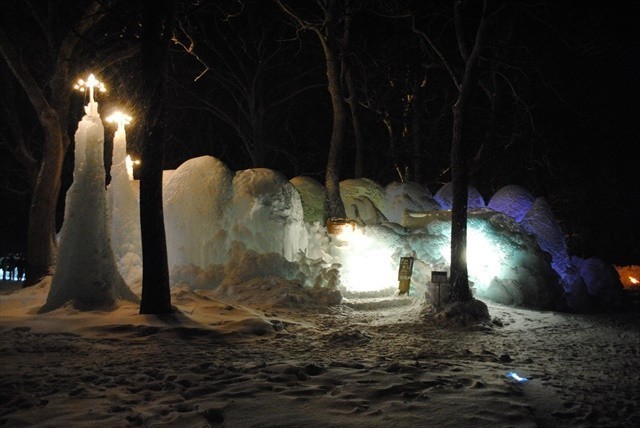 Shiretoko Drift Ice Festival
Duration: Everyday from January 30th ~ February 28th  18:30~21:00
Entrance Fee: ¥500 ( Original badge and a drink included)
3-3. Winter's Lake Mashu
One of Hokkaido's most popular scenic views, known as a mysterious lake. From Spring to Summer it is not really possible to see the surface of the lake (it is also known as the foggy Lake Mashu, but come winter time it takes on a whole new appearance.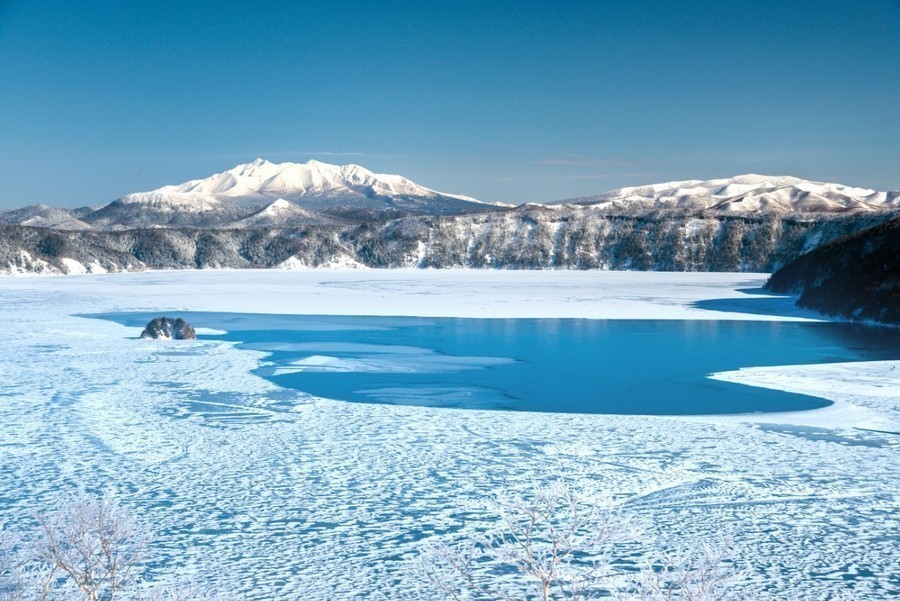 During the periods of extreme cold, end of January to February, the lake freezes over.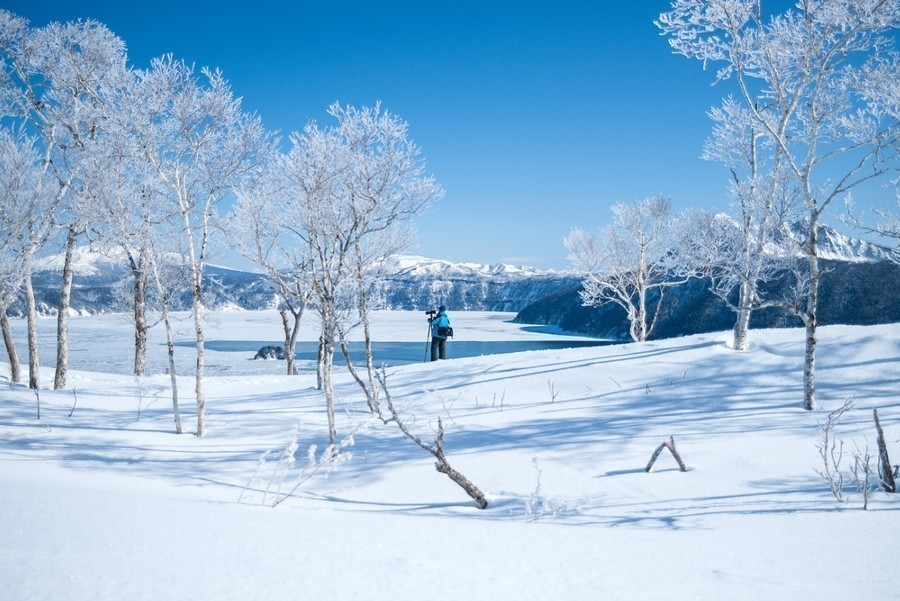 Due to the silver frost, the lake the surrounding trees and even the branches become pure white. The scenery is reserved for the early risers.
3-4. The Winter East Hokkaido bus to connect all the wonders.
We recommend this bus to get you between Abashiri, Shiretoko Utoro and Lake Mashu in the most efficient way. We will provide you with a few options.
・East Hokkaido Express Bus
This bus has 13 routes that connect the entire of East Hokkaido. Runs only between January 20th ~ March 11th (some routes only run until the 25th of February.
https://easthokkaido.com/en/expressbus_winter/
・ The East Hokkaido Excursion Bus
Connects a wide area between Sapporo ~ Sounkyo ~ Shiretoko Utoro ~ Obihiro and Tokachi Onsen The winter operating period is between December 12th and March 17th (may vary by bus)
https://easthokkaido.com/sightseeingbus/en/
・ Shiretoko Airport Liner
A bus that links Memanbetsu Airport ~ Abashiri and Shiretoko Utoro  The winter operating period is January 20th and March 11th (may vary by bus)
http://www.sharibus.co.jp/pdf/ShiretokoAirPortLiner2018.pdf
4. Get to East Hokkaido by JR
4-1. Sapporo to Kushiro
An express train that connects Sapporo in under 4 hours (3 hours 58 minutes) ~ The Super Ozora
6 round-trips a day ¥8,850 (Boarding ticket and an unreserved express seat)
If you get a discount ticket from eki-net you can get a one way ticket from ¥5,610
4-2. Sapporo ~ Asahikawa ~ Abashiri
An express train that connects Sapporo to Abashiri in 5 hours 22 minutes~The Okhotsk runs return trips twice a day for ¥9,390.
There is also the Super Kamui from Sapporo to Asahikawa and can run through heavy snow from Asahikawa ~ Abashiri.
If you get a discount ticket from eki-net you can get a one way ticket from ¥6,630 (*)
* With a 45% discount from Sapporo~ Asahikawa and a 50% discount from Asahikawa~Abashiri
For more information on the JR Hokkaido discounts, please view te links below.
http://www.jrhokkaido.co.jp/ekinet/ (Japanese site)