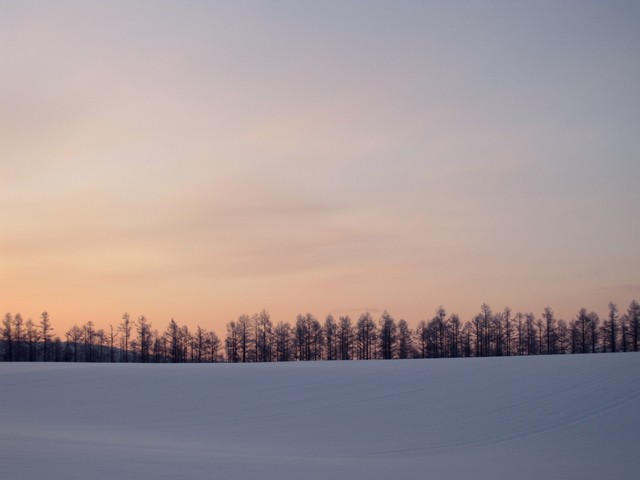 Furano City, Hokkaido, known for the TV show "Kita no Kuni Kara" and lavender farms.
It is located in the central part of Hokkaido, surrounded by beautiful nature from East to West.
As a basin, there is a great difference in temperature, and in the summer, it can get above 30°C (86°F).
In the winter, the temperature gets down to around -30°C(-22°F), such that you can see diamond dust on a sunny morning.
Moreover, due to the big temperature difference in a day, delicious products can be grown in Furano.
Furano is famous for the flowers and activities in the summer, but there are many equally amazing things in the winter.
Here, we have summarized the activities, tourist spots, and food in Furano in the winter time.
 

<Overview>
1.The Appealing Points in Furano's Winter
2.The Recommended Winter Tourist Spot in Furano
3.The Winter Activity in Furano
4.The Must-Eat Winter Gourmet in Furano
5.The Winter Temperature and Clothes in Furano
1.The Appealing Points in Furano's Winter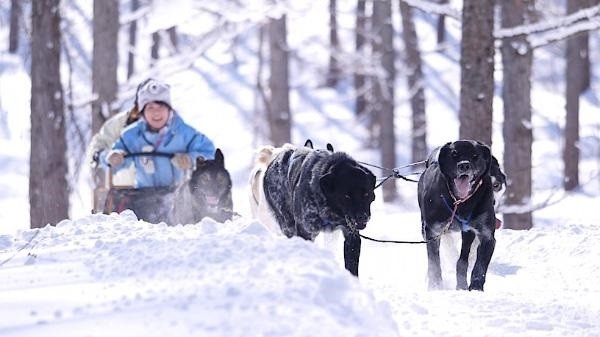 There are many things to do in Furano during the winter.
Among which, we recommend dynamic snow activities that you cannot easily experience in your daily life.
For example, there are dog-sledding or snow-shoeing to a picnic spot available.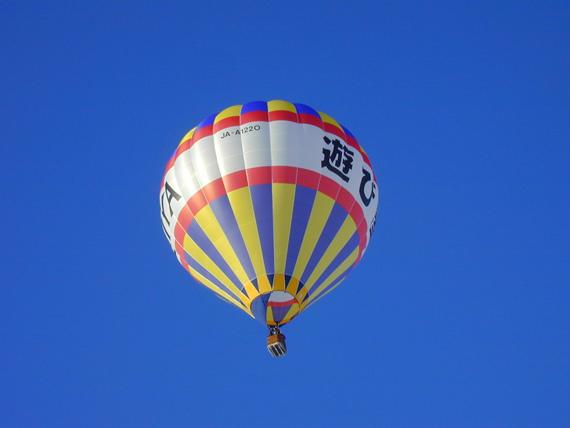 画像提供:レジャーガイド遊び屋]]]
Additionally, you can enjoy the aerial view of the "silver world" from a hot-air balloon, or activities and shopping amidst fantastical winter illumination.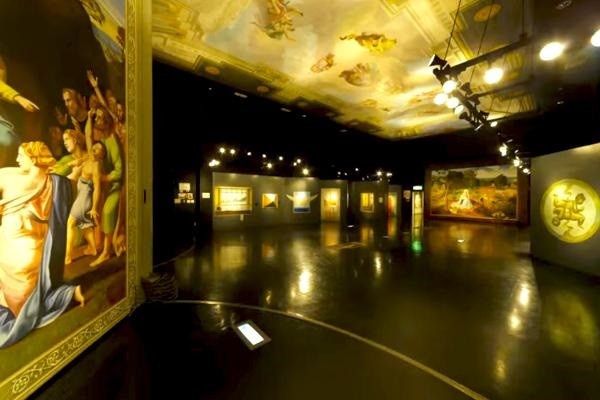 Of course, there are many indoor tourist attractions as well.
There are many memorable places that you can enjoy with your family or group.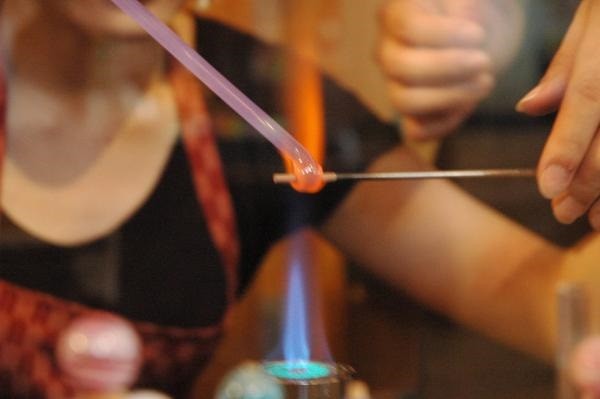 Additionally, you can experience making glass objects in warm indoor locations.
2.The Recommended Winter Tourist Spot in Furano
2-1. Let's make beautiful Glass and Snow Flake Crystal Accessory!
「Glass Forest in Furano」
In Furano, where the temperature reaches close to -30°C(-22°F), you can see "diamond dust," a natural phenomenon in extreme cold weather.
"Glass Forest in Furano" offers a variety of amazing glass products including "Shibare Glass," created to look like diamond dust, and crystal products shaped like snow crystals.
 
Since it has opened in July, 2015, many fans visit here as a new tourist attraction in Rokugo, Furano.

There are Glass Villages I~VII (no Glass Village IV) in the building.
We will introduce each one in order here.
Glass Village I: Shibare Glass, crystal products, and Furano vegetable ornaments are displayed for sale.
Glass-blowing experience is available.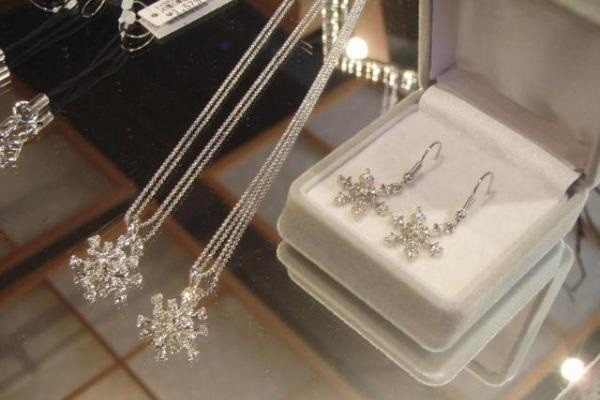 Glass Village V: A wide selection of stylish tableware.
For example: Pieces combining Kutani-yaki and glass, Kiriko glass featuring images of lucky items such as turtles and fans, and coffee glass with a dual-layer construction.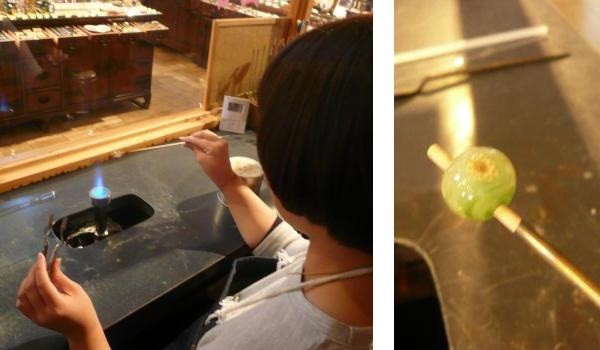 Glass Village VI: Crystal glass and wire art pieces are displayed for sale.
Glass Village VII: Glass factory. You can try your hand at making crystal collage, Tonbo-dama glass beads, and gel candles.
Address: Rokugoshigaichi 3 Furano, Hokkaido 076-0161 Japan
TEL::0167-39-9088
Opening Hour::9:00~18:00(Summer Term:~19:00)
Closing Days:None
Admission:Free ※you will pay for crafting
Access:From JR Furano Station, go to the final stop bound for Rokugo (Furano Bus). You will walk about 5minutes from the bus stop.
Car:about 20 minutes (about 11km(6.8 mi) from JR Furano Station)
URL:http://www.furano-glass.jp/
2-2. The Romantic "Ningle Terrace"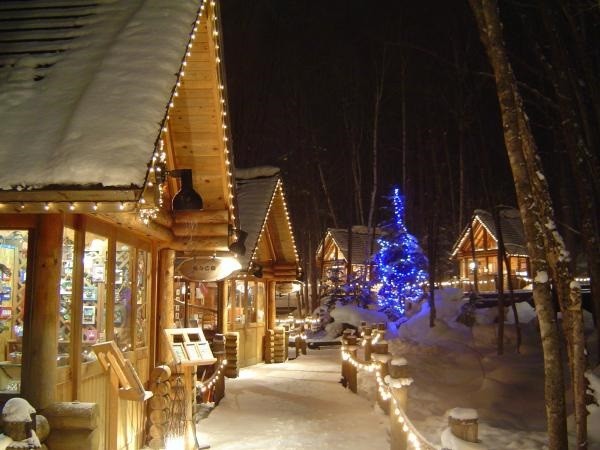 Ningle Terrace consists of 15 log cabins, a variety of craft workshops making original handmade pieces, and a café.
 
Thoughtfully created Ningle Terrace opened in June, 1995.
Would you like to enjoy shopping in an aesthetically creative atmosphere?
Address:Nakagoryo Furano, Hokkaido 076-0016 Japan Shin-Furano Prince Hotel
TEL::0167-22-1111
Opening Hours:12:00~20:45 (Depends on Weather and Temperature)
Closing Days:Depends on each stores
Admission:Free
Access:about 10 minutes by car and taxi. (5 km (3.1 mi) from JR Furano Station)
URL:http://www.princehotels.co.jp/furano-area/winter/ningle/
2-3. Enjoy the Snow till Night – "Furano Kankanmura"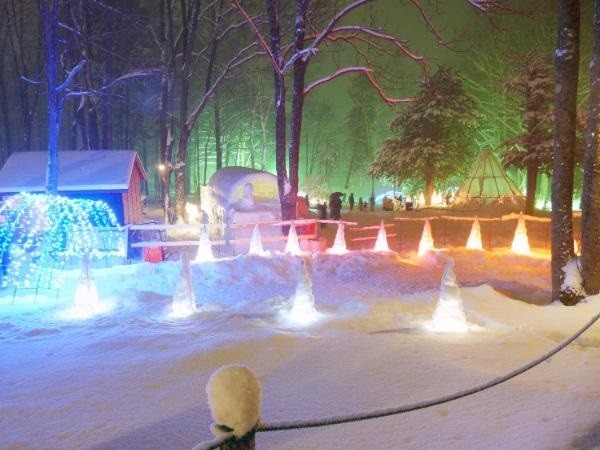 The fun in Furano during the winter is not limited to daytime.
There is a night activity area offering winter entertainment in the night time.
That is "Furano Kankanmura" located within Shin-Furano Prince Hotel.
Here, you can enjoy fun activities including banana boat and super snow tubing to your heart's content.
住所: Nakagoryo Furano, Hokkaido 076-0016 Japan – Picnic Garden in Shin-Furano Prince Hotel
TEL:0167-23-3388
Opening Hours: 16:00~21:00(Last Reservation is 20:00)
Opening Terms:the end of December to the early of March
Admission:JPY 300( free under the elementary school student, but they should be with their parents.)
Access:about 10 minutes by car and taxi. (5 km (3.1 mi) from JR Furano Station)
URL:http://www.princehotels.co.jp/furano-area/winter/activity/index02.html
3.The Winter Activity in Furano
3-1. Ski & Snow Board "Furano Ski Field"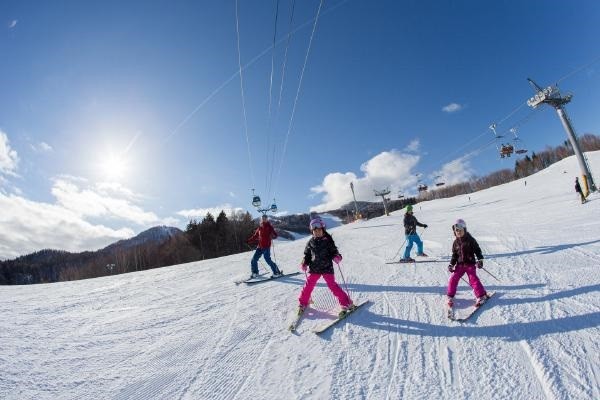 Furano Ski Resort gained its fame at once after 1977 FIS World Cup. Since then, it has hosted the event over 10 times, and a variety of other events such as snowboard world cup is held here.
You can take a six-person gondola, seven lifts, or 101 person capacity high-speed ropeway for a 5-minute ride to the mountaintop.
You can enjoy the view of the Daisetsu-zan mountain range from the top.
With a high-quality snow, everyone, from beginners to experts, can enjoy a variety of courses.
Lift tickets are free for non-school age children.
The Details for Furano Ski Field is here http://www.princehotels.co.jp/ski/furano/
・Furano Starlit Sky Explore Tour in Winter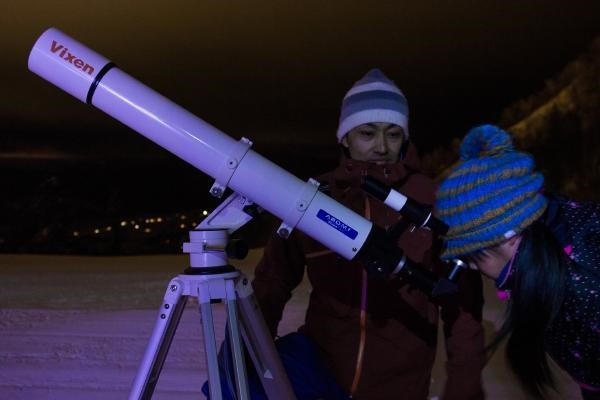 How would you like to go to the mountaintop via Furano ropeway at night, and observe the wintry starry night sky at the altitude of 900m (2,952 ft)?
At the mountaintop, the beautiful starry sky spreads overhead. The starry night appears particularly bright on wintery evenings with crisp air.
 
The view of the stars from the mountaintop, surrounded by crisp air and absolute quietness, will make you forget the cold and want to keep watching it.
 
Moreover, upon decent, you can enjoy hand-held fireworks!
 
Place:Ski Area in front of in Furano Ropeway Sancho Station
TEL::0167-22-1111(Furano Ski Field)
Time: Furano Ropeway Sanroku Station 18:00 Kickoff(March: 18:30 Kickoff)
Terms:Unknown for 2016
Admission:Adults:JPY 2,200 / Childs (below 12 years old) Free
※Two Children will be free of charge per one adult.
From three children, JPY 500 will be added per one child.
Resernvation:Unneeded (Gathers at Furano Ropeway Sanroku Station)
URL:http://www.princehotels.co.jp/furano-area/winter/activity/index06.html
3-2. Have fun the winter in Furano! Snow Shoe and Snow Picnic ! "Wokky's"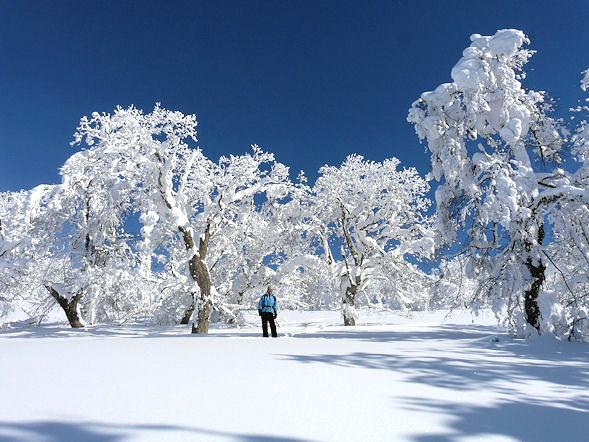 Furano in winter, completely covered by snow.
How about enjoying a picnic in the snow, after snowshoeing?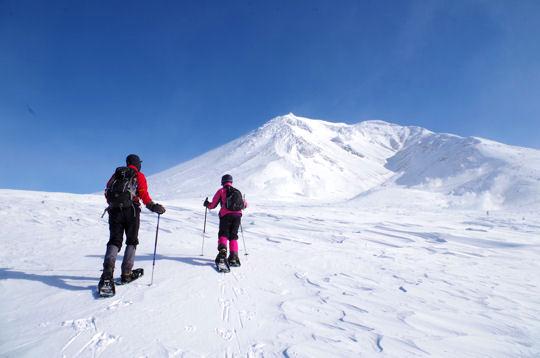 Snowshoes are different from skis, in that they feel as though you are wearing shoes on the snow from the start.
Everyone, from children to the elderly, can enjoy the world of snow.
Wokky's offers a wide selection of great tours to enjoy the snow in Furano.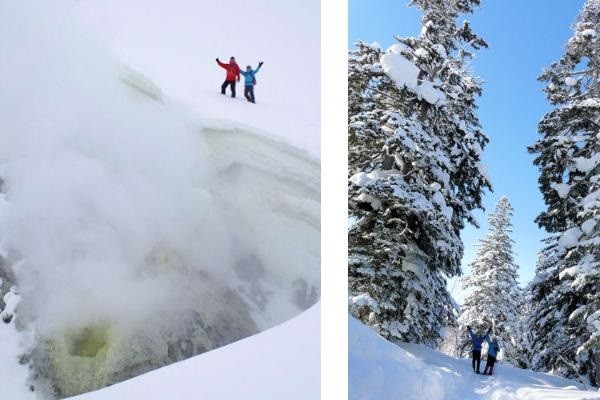 Example: Snow picnic plan in a winter forest… While casually taking a walk on the snow with snowshoes, you can encounter wild animals in the forest, observe surprisingly magnificent wintery scenery, and learn how to play in the snow from the guide.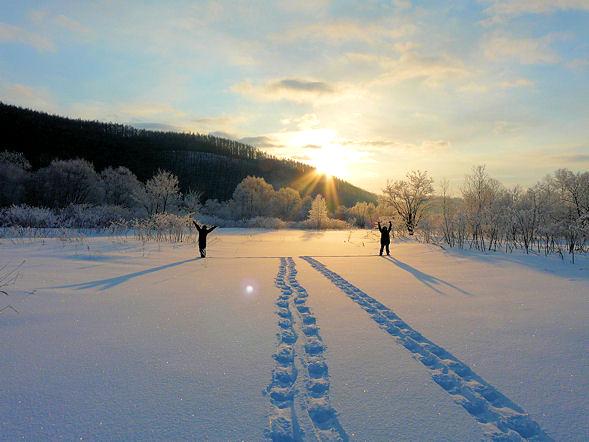 Additionally, for those who are looking to encounter fantastical views of winter, try a stroll offered only in the early morning,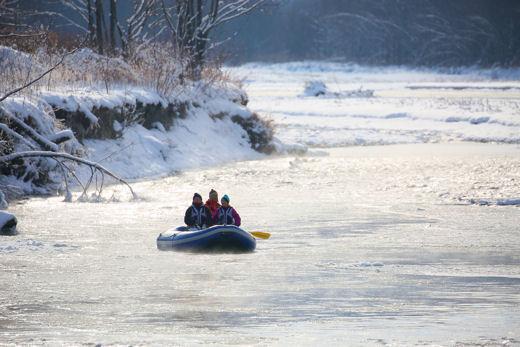 How about a fantastical river walk plan to enjoy the views from the wintery river.
 
Wokky's
Address: Shimanoshita Furano, Hokkaido 076-0036 Japan
TEL::0167-22-8787
URL:http://www.wokkys.jp/winter/
3-3. Hokkaido Adventure Tours Running with the Dog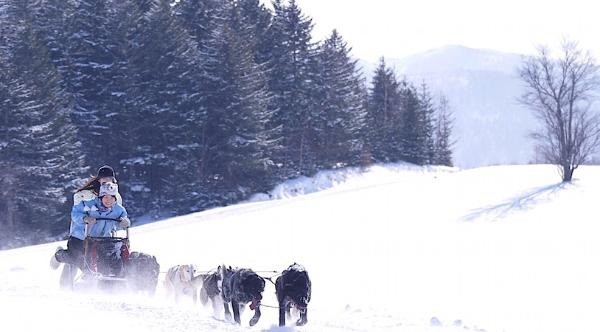 Do you want to try a rare experience in Hokkaido in winter, snowy forest, or a snowfield?
… Dogsledding is just what we recommend.
First, you will greet the dogs.
After receiving instructions from the guides, you will attach harnesses to the dogs.
A plan offering a realistic experience, where you will be responsible for setting the dogs on the tow rope, and managing and controlling the dogs while running!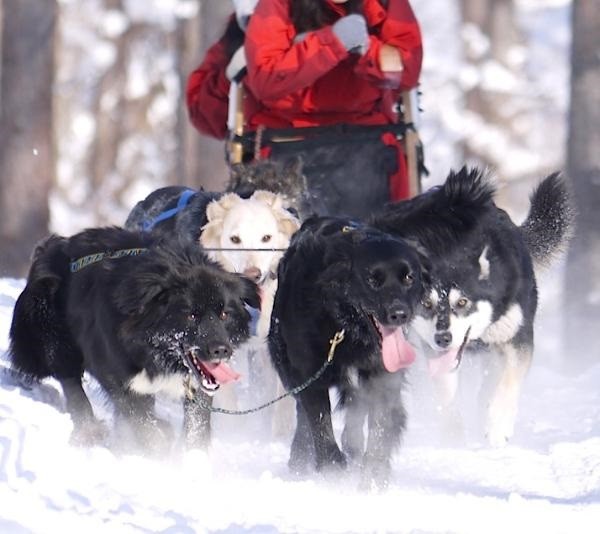 The exhilarating feel of running through the silent course in a 2-person sled pulled by 7~10 dogs!
The guide will accompany your sled in a snowmobile, such that even the beginners can comfortably enjoy the experience.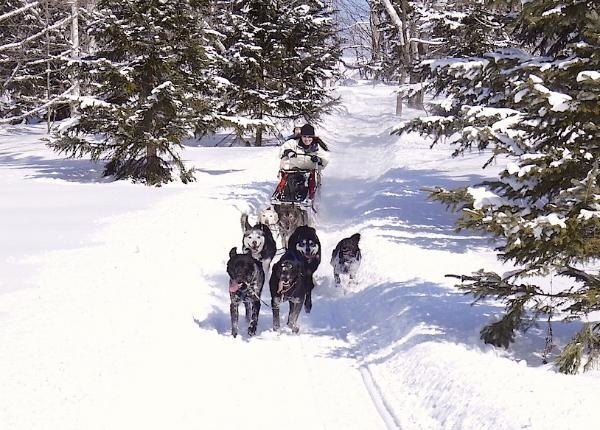 The Friendly Course is a 9km (5.6 mi) course suitable for children, and the Sorapuchi Course is a ~7km (4.3 mi) course, which includes flat path through the forest and some ups and downs.
The Adventure Course goes through a hilly area with ups and downs, and Sorapuchi Long Course is a ~15km (9.3 mi) course on a forest path along the Shisorapuchi river. You can select the course based on your physical fitness.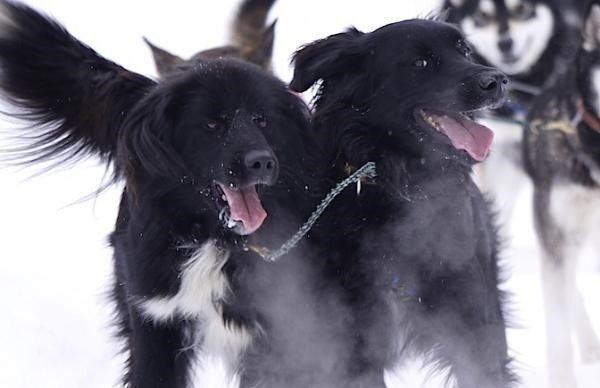 Moreover, each of the dogsled courses is designed to make you feel a sense of adventure.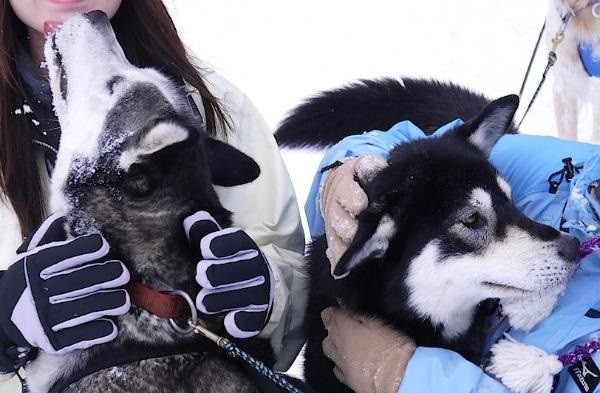 Those who tried it are greatly satisfied saying, "It was so much fun to play with the energetic dogs."
Would you like to run through the wintery forest of Furano with energetic dogs?
Hokkaido Adventure Tours
Address: Kitaochiai 308-6 Sorachigun Minamifuranocho, Hokkaido 079-2552 Japan
TEL::0167-39-7810
URL:http://www.hokkaido-adventures.com/tour-guide.html
]]]
4.The Must-Eat Winter Gourmet in Furano
4-1. Local Gourmet – Okonomiyaki "Masa-Ya"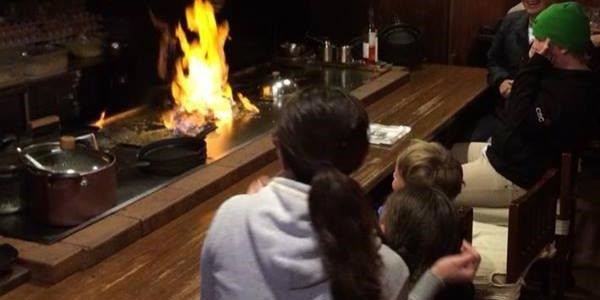 Photo Credit by Mr. Taniguchi, the owner of Masaya ]]]
At Teppan/Okonomiyaki "Masaya," you can enjoy mouth-watering menu items such as dynamic Teppanyaki performed right in front of your eyes, and fluffy Okonomiyaki featuring potatoes grown in Furano and cheese.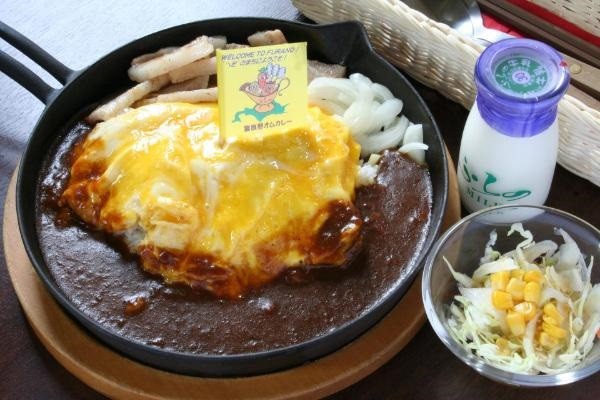 画像提供:まさ屋 オーナー谷口様]]]
The number one popular menu item is a local favorite, Furano Omu-Curry.
Furano Omu-Curry is a combination of curry and Omuraisu. Moreover, it is a local favorite featuring local ingredients from Furano.
 
Six rules created by the Furano Omu-Curry Promotional Committee…
• Use rice grown in Furano, and incorporate a creative touch
• Only use eggs from Furano, and stand a flag in the center of Omu-Curry
• Use cheese (butter) or wine made in Furano
• Select vegetables, meat, and Fukujinzuke topping made in Furano or other Hokkaido areas
• Serve with an accompanying dish featuring ingredients from Furano and Furano milk
• It must be priced under ¥1,000 excluding tax
Restaurants abiding by these rules are serving Furano Omu-Curry.
Omu-Curry at "Masaya" is prepared in its open kitchen.
The food is prepared on the hotplate visible from the customers, so you can visually enjoy your meal as well.
Address: Hinodemachi 11-15 Furano, Hokkaido 076-0025 Japan
TEL::0167-23-4464
Opening Hours:11:30~14:30 / 17:00~21:30
Closing Days:Thursday
Access:355m from Furano Station
URL:http://furanomasaya.com/
4-2. Relaxing Atmosphere and Taste "Mori no Tokei 'Forest Clock' Café"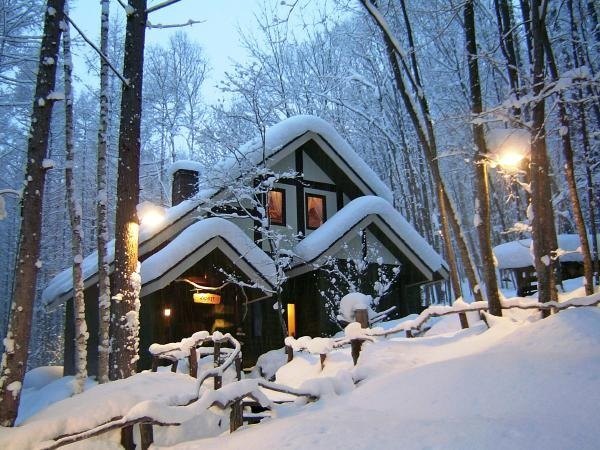 "Mori no Tokei 'Forest Clock' Café" is located inside of the Shin-Furano Prince Hotel.
It is a charming spot surrounded by the wintery trees.
It offers a substantial food menu; the most popular item being "Mori no Curry."
 
Alternatively, come in for a coffee break and enjoy a snow-inspired cake and an original blend of coffee.
 
Enjoy a satisfying moment with the aroma of coffee, with the view of wintery trees.
 
Place: Five minutes walk from Shin-Furano Prince Hotel
TEL::0167-22-1111
Opening Hours:12:00~20:45(L.O.20:00)
Closing Days:Occasionally
URL:http://www.princehotels.co.jp/furano-area/winter/morinotokei/
5.The Winter Temperature and Clothes in Furano
5-1. Temperature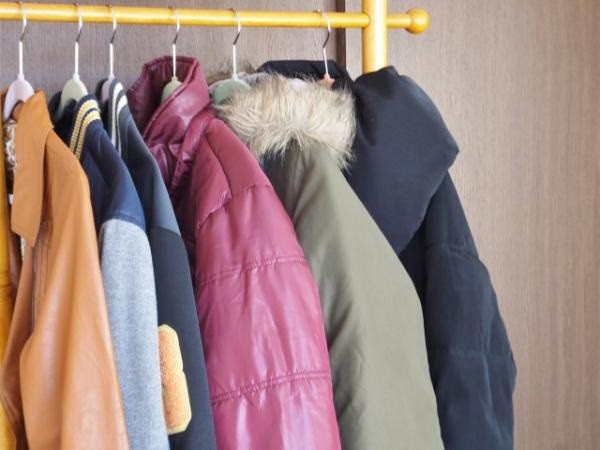 Furano is very cold. Do you know the actual temperatures or the appropriate attire in Furano?
Around Furano, the flower season ends in early October, and the fall foliage season climaxes.
By late October to early November, Furano sees its first snowfall, and by late November, ski slopes start to open. It gets colder through December and January, and you can enjoy winter sports until March.
 


References:Japanese Weather Forecasts Official Webpage ]]]
The temperature in Furano between October and April, based on the data collected by the Meteorological Agency, is summarized in a table.
The average temperature between December and March is below zero degree Celsius.
Additionally, the average daytime highs between December and February are also below zero degree Celsius.
Due to the inland climate, the temperature lows can get down to -30°C(-22°F) in Furano!
The temperature lows in October and November are very low. In particular, the temperature rapidly declines in November.
5-2. Clothes
Let's talk about the proper attire.
First, in October, when it starts to get cold, it is best to bring a jacket or a sweater.
Of note, there is a difference in temperature within the month of October.
Starting in November, you will need gloves, scarves, hats that cover the ears, other cold weather gear, and warm, comfortable shoes.
Shoes should have removable anti-slip sole to prevent falling on snowy road.
Anti-slip soles can be purchased at a shoe store in Hokkaido.
Check the weather forecast; having them will give you a peace of mind, when you know you have to walk outside.
If you are partaking in outdoor activities between December and February, be sure to bring ski wear, even if you are not skiing or snowboarding.
Conclusion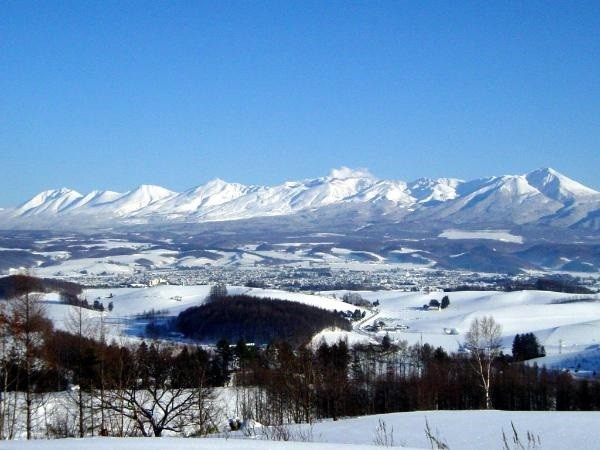 photo: Hokkaido Free Photo Collection DO PHOTO
There are more snow activities in Furano in winter than you can imagine.
Moreover, there are many tourist spots where you can enjoy fantastical views.
Let's visit Furano this winter, and make memories that last a lifetime!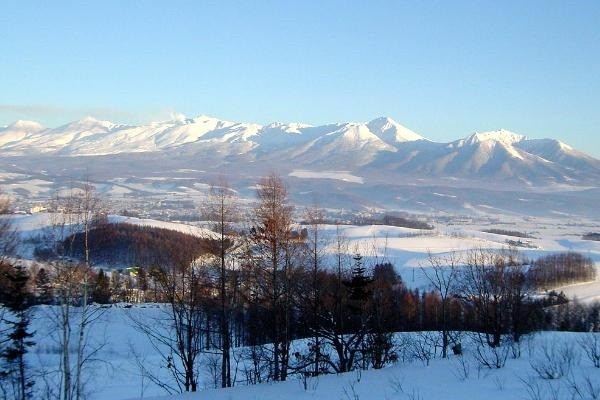 photo:Hokkaido Free Photo Collection DO PHOTO