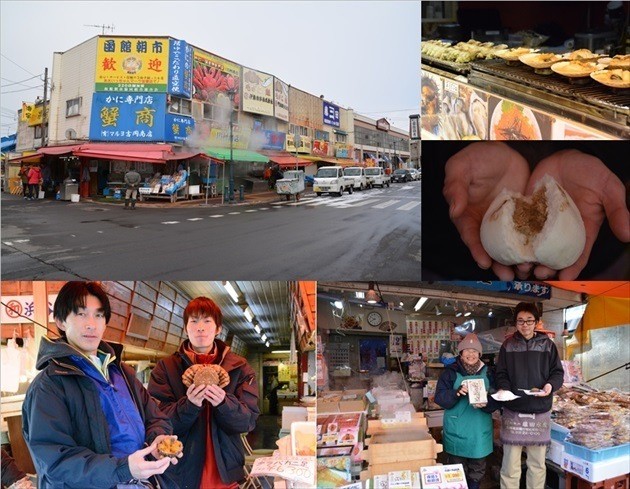 Hakodate Morning Market' – a place brimming with energy and liveliness.
One of the joys of traveling has to be experiencing the food. Here in Hakodate, all the food available is deliciously fresh!
This time we will show you some fun things to do at Hakodate Morning Market!
For those who just want to eat delicious food, or for those who just want to have a smile put on their face – Hakodate has it all.
<Overview>
1. What the Hakodate Morning Market is like?
2. Recommendation for Souvenirs – Three Local Seafoods and Dried Fish
3. Tips for Choosing the Better Crab!
4. Where to Eat the Seafood!
5. Place and Access Information
Summary
1. What the Hakodate Morning Market is like?
Before we start, let us first tell you a little bit about Hakodate Morning Market.
On Nakadori Street, stores are lined up on either side.
There's stores in the 'Donburi Yokocho Market', 'Ekini Market', and the 'Hakodate Morning Market Square'.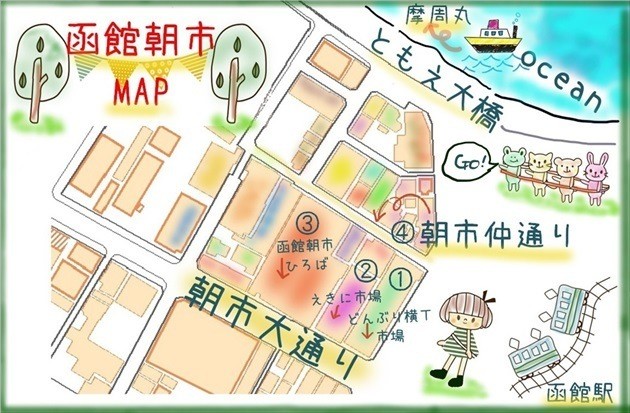 We will introduce ①~④in more detail from now on.
①Donburi Yokocho Market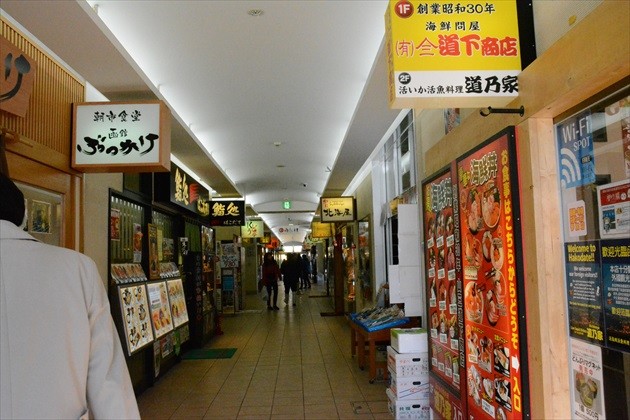 The main theme of Donburi Yokocho Market is Kaisendon (Sashimi Rice Bowl).
All of the fish served along Donburi Yokocho Market would have been caught in the surrounding suburbs of Hakodate.
Another great feature of Donburi Yokocho Market are the reasonable prices.
Take a look around at all the menus on offer – only go in a store once you've found the Kaisendon that appeals to you most!
②Ekini Market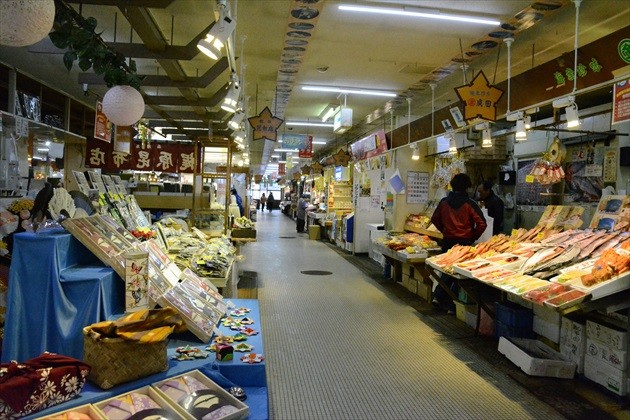 Ekini Market is a pleasant indoor shopping area.
Seafood is not the only thing on sale here; there is also a variety of dried fish, rate delicacies, souvenirs, and sweets. It makes for a very convenient place to shop.
Another attraction to shopping here is the fact that you can buy things that are unavailable at the supermarket for a very decent price.
As all the stores offer something slightly different, we would recommend asking the shop clerk is something catches your eye. Everyone is very friendly and would be willing to try and help.
③Hakodate Morning Market Area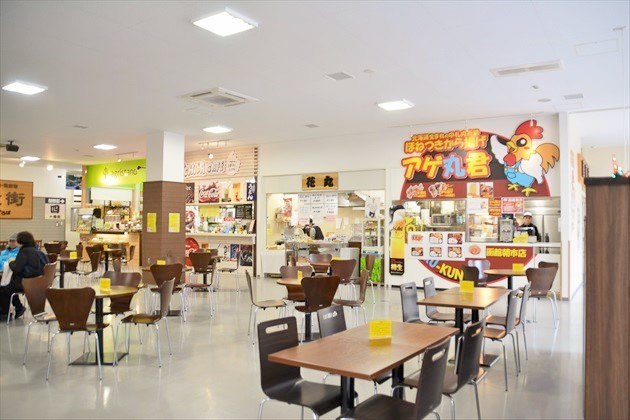 The market itself is actually fully equipped with a food court area.
In the food court, you can find stores selling things other than seafood, such as fried chicken, etc.
It's a great place to eat when you want to eat something other than seafood.
You only want a small snack, or you just want a bit of a rest!
④Morning Market Nakadori Street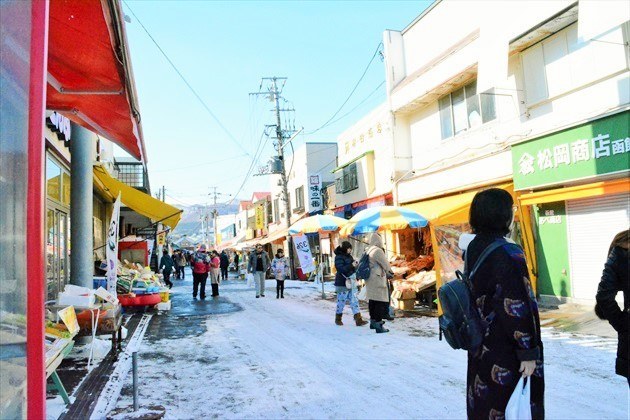 Seafood stores and sit-down restaurants line both sides of Nakadori Street.
The shop staff are very friendly and down-to-earth. It's a great place to slowly look around and do some shopping!
You can also get to feel the hubbub and atmosphere of the outdoor market even more from in here!
2. Recommendation for Souvenirs – Three Local Seafoods and Dried Fish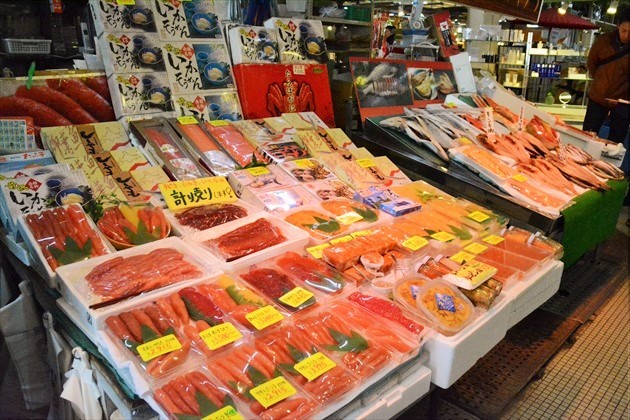 We asked someone who actually works at the market for their souvenir recommendations!
2-1. Too Energetic "Squid"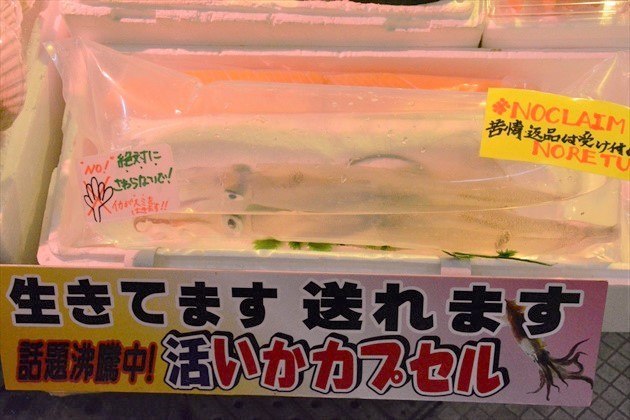 Q: What would you say the local specialty of Hakodate is?
A: That has to be squid!
'Squid'. Everyone we asked had the same answer.
Squid fishing is thriving in Hakodate. It is very easy to get your hands on fresh and crisp squid.
We would recommend you to try the 'Salted Squid' (Ika no Shiokara) as well as the fresh squid. It's really good!
Some stores also provide a service called 'Live Squid Capsule'. They put the live squid in a capsule and ship it to the address of your choice.
*Unfortunately, no returns are accepted for this service.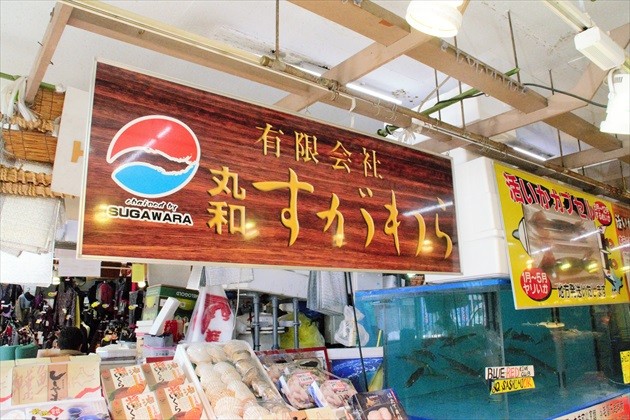 【Fresh Squid Capsule Sales Store】
・Maruwa Sugawara
Address:Wakamatsucho 9-20 Hakodate, Hokkaido 040-0063 Japan
Official Webpage here
2-2. 'Hairy Crab' – Crab miso is sooooo good!
King Crab, Snow Crab, Blue King Crab, Spider Crab, etc… There are a lot of varieties of crab, but the most common variety in Hakodate is the 'Hairy Crab'.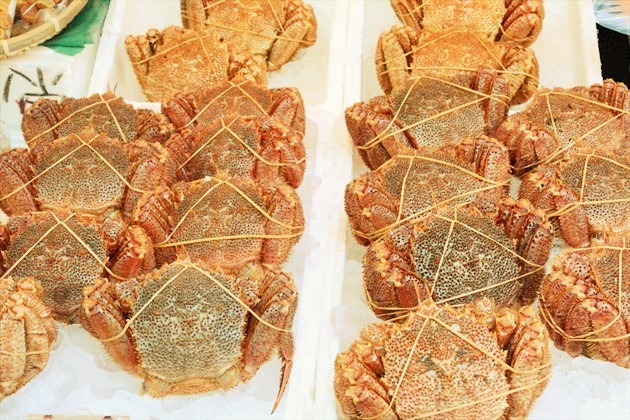 The leg meat of a King Crab or a Snow Crab is very delicious, but the best part of a Hairy Crab has to be the brain.
Of course, the leg meat is also great, but the brain is outstandingly good!
The rich creaminess… The deliciousness is something even the people who work at the market cannot deny!
If you wish to have it shipped to you, then it is boiled before it is sent to ensure that it doesn't loose any of its flavor.
Filling the shell of the brain once eaten with sake and drinking it has become a popular custom. It is really tasty!
For those who don't drink, how about trying to use the shell as stock in miso soup?
2-3. Popping Texture – Salmon Row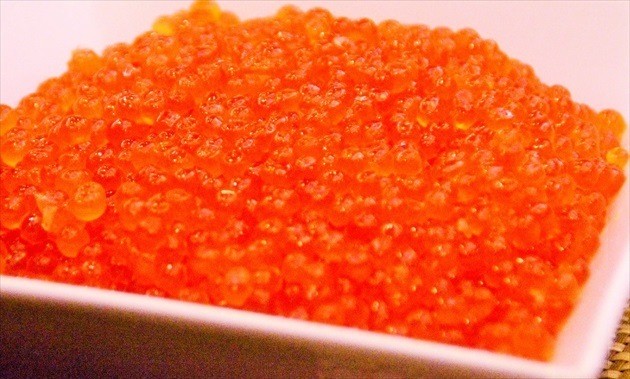 The seasoning of the salmon roe may be different in each store, but one thing you can be sure of is that it is always very fresh.
The cod roe is succulent and tasty no matter which store you decide to choose! It is so good that some people even buy some to take home and give to their loved ones.
Lots of the cod roe is homemade. We can confidently recommend each one of them!
The prices are very reasonable and the flavor is very authentic. Please endeavor to try some!
2-4. An Atka Mackerel – Famous Dried Fish in Hokkaido!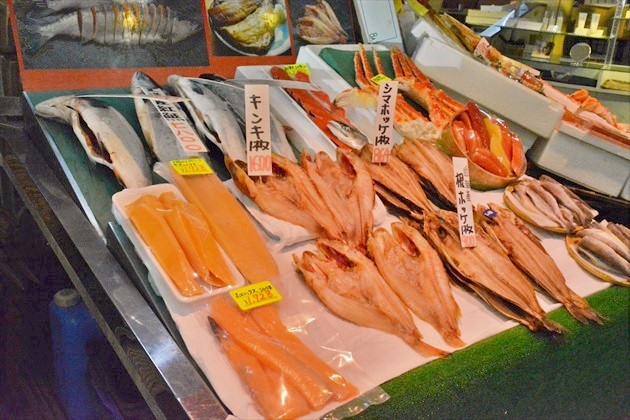 There are many different varieties of Atka Mackerel, but the main reason why it is so very popular is due to its long shelf-life and its natural quantity.
Other popular souvenirs would include salmon, sea urchin, and salted squid.
Just ask a clerk to help you if you are having trouble deciding.
They may even be able to introduce you to a rare specialty.
3. Tips for Choosing the Better Crab!
Let us tell you the secret of distinguishing a good quality Hairy Crab Brain!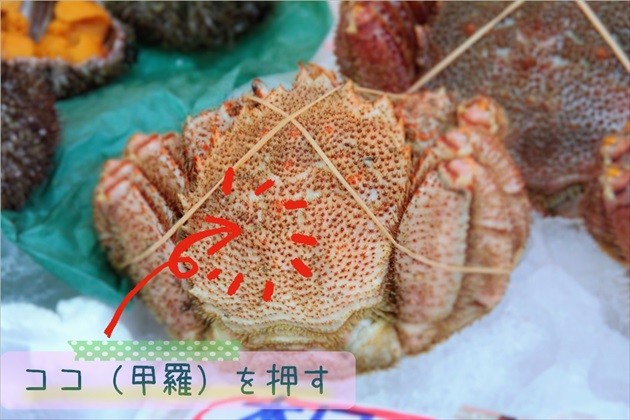 Push the shell of the crab downwards, just like the image depicts.
If the shell is firm then it means that it is stuffed full of delicious brain meat!
However, if the shell easily dents, then it probably means that there isn't much brain meat inside.
*Please refrain from pushing all of the crab shells.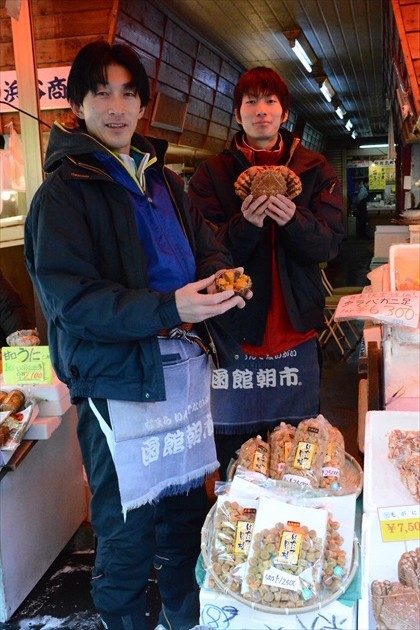 A master clerk who works at 'Miyazaki Shoten' along Nakadori Street told us this little trick.
Lots of Hairy Crabs are selected by professionals and lined up at Miyazaki Shoten.
The clerks are happy to give you advice – please feel free to ask whatever is on your mind!
・Morning Market Nakadori Street: Miyazaki Shoten
4. Where to Eat the Seafood!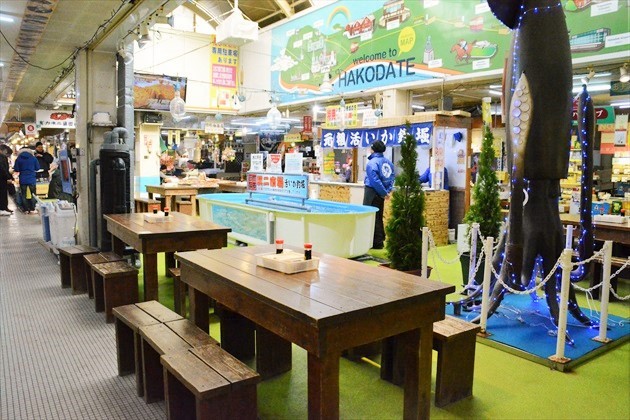 There's so much seafood on offer here it can sometimes be a but overwhelming.
Sometimes, you aren't sure what criteria you should use to judge which piece of seafood you should buy.
With this in mind, we carefully selected these three places. We hope it helps.
4-1. "Kikuyo Dining" – Eat the fresh seafood domburi!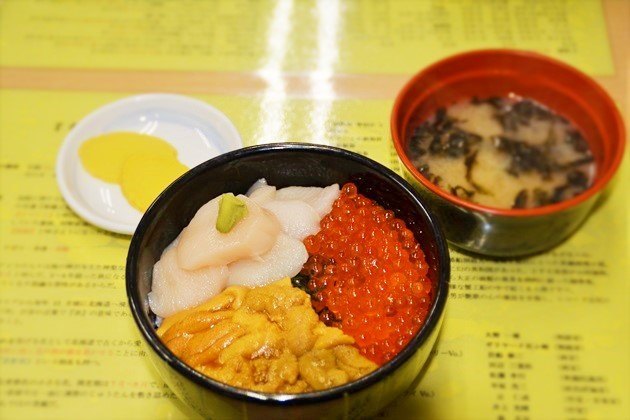 "The cod roe is delicious!"
With those five words from the store clerk, we made no hesitation to order the 'Tomoe-don' (A rice bowl topped with various types of seafood).
Kikuyo Canteen is a long-established store that is very popular not only with tourists, but also among the locals.
It was originally only used by traders who worked at Morning Market.
But the great taste of the store soon got around. Soon people from not only inside Hokkaido, but also outside of Hokkaido came to experience the delicious dishes.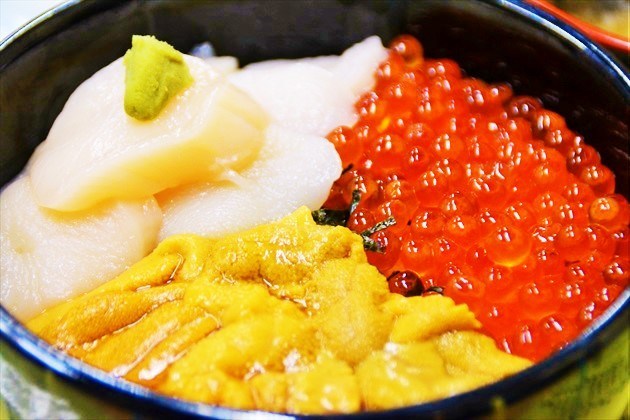 First up, the rice – Yumepirika – is top class quality rice. Kikuyo Canteen doesn't use the usual vinegared rice for their rice bowl dishes. Freshly cooked white rice is used instead!
As for the topping of the rice bowl dishes… As previously mentioned, we went for the Tomoe-don.
This is a rice bowl dish topped with cod roe, sea urchin, and scallops. It really is a glamorous meal! What a luxury thing it is!
You can even choose the topping for the dish from the menu. This is one of the secrets to this dishes success.
We had three toppings on this occasion, but it is possible to have anything from one to seven toppings!
They also have a mini rice bowl option for those who wish to eat while walking along.
【Spot Information:Kikuyo Dining】
TEL:0138-22-3732
Opening Hours:5:00~14:00(From the December to March, the opening hour will be from 6:00~13:30)
Closing Days:New Year's Day
Official Webpage:here
4-2. Ikada Store – Cheers with your favorite liquor!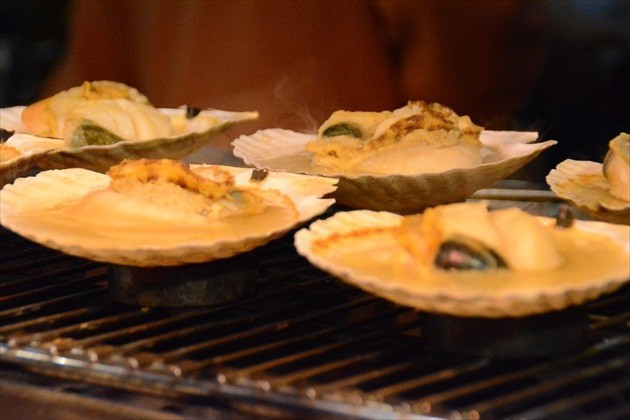 It feels really good to eat fresh scallop, sea urchin, etc inside the market.
'Ikada-ya' has a vast array of squid, scallops, and sea urchin dishes that go well with alcohol.
For example, the local specialty of minced squid 'tsukune' (a fish loaf made with egg), called 'Squid Teppo' for 350 yen. The grilled scallop is also really good!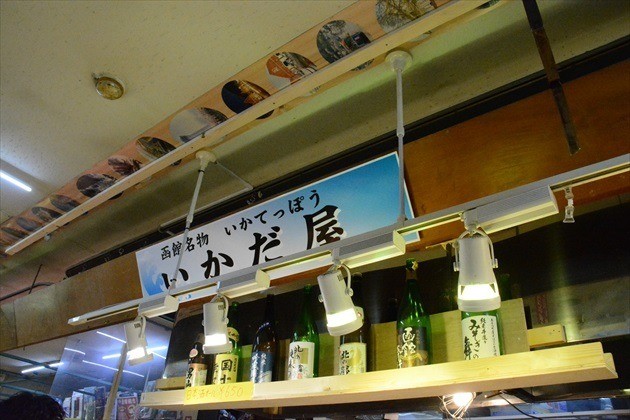 And as all these dishes go great with alcohol, you will be surprised to hear that, despite being a market, alcohol is also served! It's a rare opportunity to drink alcohol at a market! And they don't stock any old alcohol – local craft sake is also available alongside various other varieties of sake.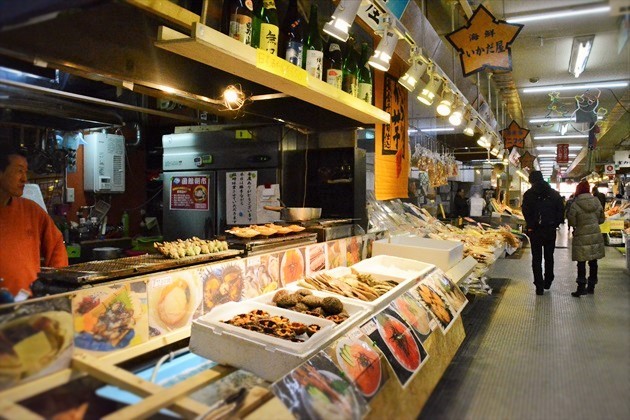 The store is also renowned for being a great rest stop inside the market itself. It's a great place to stop and have a drink in a different environment.
You can talk with the staff here while drinking the drink of your choice and eating some great snacks. It's a great place to stop and rest even if you don't drink alcohol!
【Ekini Market:Ikada Store】
TEL:090-8902-5130
Official Webpage:here
4-3. Shall we fish the fresh and actively squid!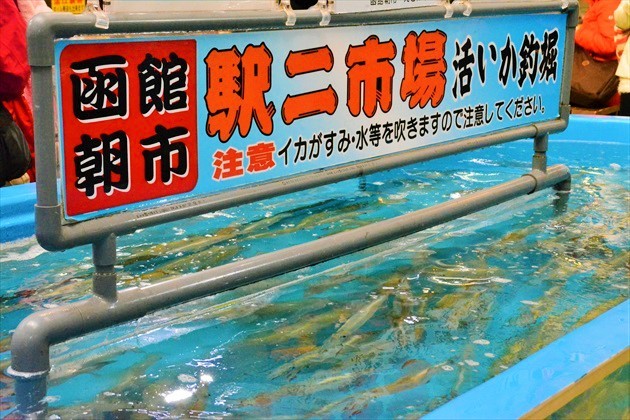 Another popular attraction in Hakodate is the fishing pond where you can personally catch live squid, and have the staff cut it into sashimi pieces for you to eat on the spot.
Live squid is surprisingly easy to catch.
A male group on vacation in Hakodate from the Kanto region of Japan kindly agreed to tell us their secrets of how to catch the squid.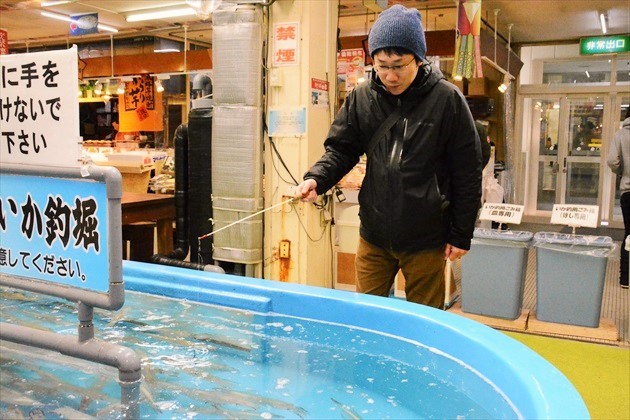 The first thing to do is to hang the fishing thread above the fishing box.
It's a battle between the customer and the strong, healthy and energetically swimming squid. We started to question if it was actually possible to catch the sqiud…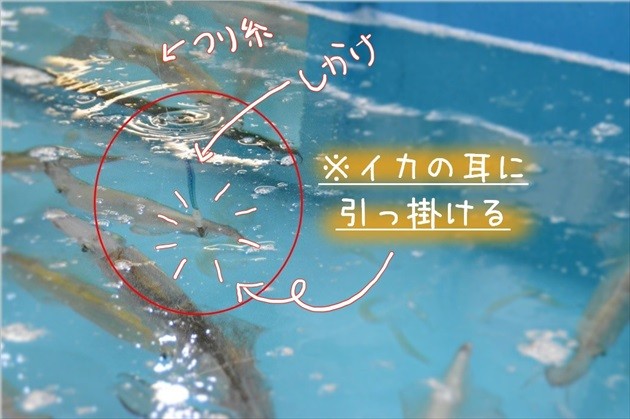 But the method the male group told us is so easy and it actually works. Just hook your fishing thread around the 'ears' of the squid as it swims near you. (The 'ears' are the triangular part of the squid).
Then just follow in the same direction as the squid for a short distance. The squid will have been caught in your thread before you even know it!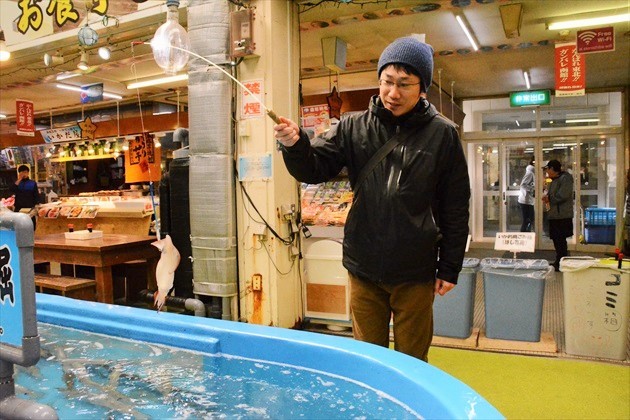 We caught one!
It's so easy that even a beginner can catch one. The place is seemingly very popular with children as the place was full of families.
But as the squids are live, please be careful of squid ink and any splashes of water.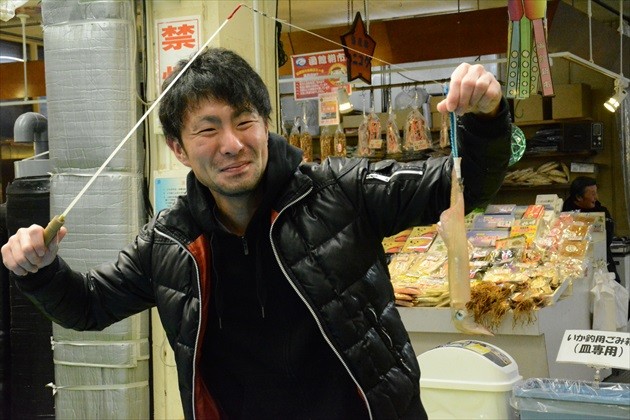 The person after us also dangled his fishing thread in the pond and soon caught a squid! It's so easy to do!
Don't forget to take a commemorative photograph before you leave. It will be a reminder of the enjoyable time spent here.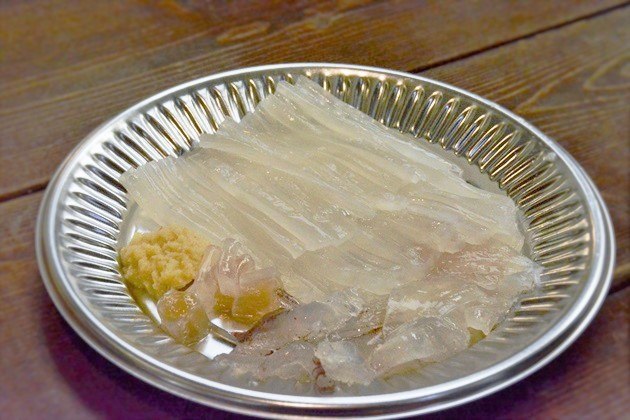 After catching the squid, we can eat this as a sashimi! The squid sashimi meat is surprisingly transparent, and the texture is irresistible!
It is so bouncy, and then you can almost hear the sound of the texture as you eat it!
We think the fact that you actually caught the squid yourself also adds to the flavor.
Please do come and try it out for yourself! We highly recommend it!
【Facility Information】
Place : Ekini Market
TEL:0138-22-5330
Fees:JPY 500 to JPY 1,700
Official Website:here
4-4. Walk and Eat  "Kaneni Morning Market Store"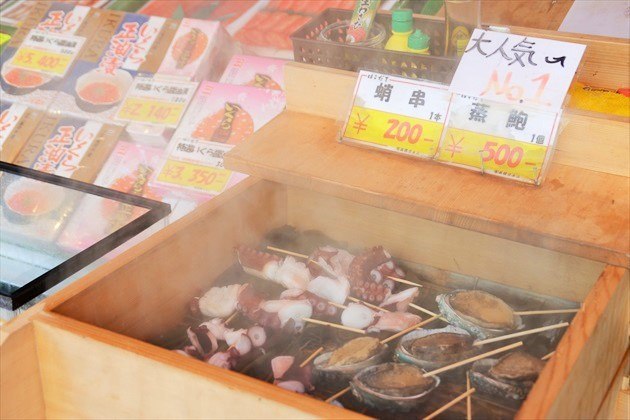 You can obviously buy things along Nakadori Street, but what you can also do is buying food from the food stalls and walk along eating it.
One of our highly recommended stalls is called 'Kaneni Morning Market Store'. You can try Ezo abalone an octopus here. They are steamed in a bamboo steamer to ensure that the flavor is not lost in the process.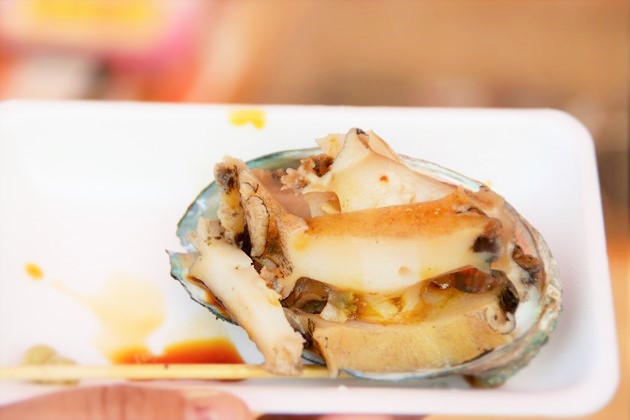 The photograph is of Ezo abalone. Pour some soy sauce over it and pop it into your mouth! We are sure the tenderness of it will amaze you!
We think that the flavor of Ezo abalone is more refined and rich than the bigger and more expensive Black abalone.
This is the only place where you can easily get to eat Ezo abalone.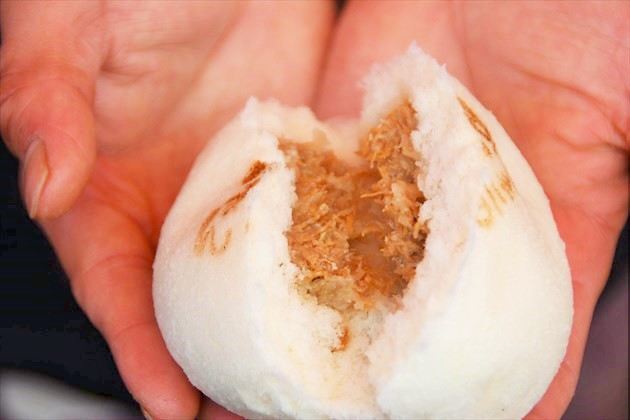 This store sells its unique 'Kaniman' or 'Crab Bun' in Hakodake Morning Market. We opened it up to see that the bun really is filled with crab meat!
It also tastes like crab. The soft bread beautifully encases the crab. It surely is a very pleasing fine gem!
There are also three different varieties of the Crab Bun, including 'standard' and 'crab brain'. Choose the one that appeals to you most!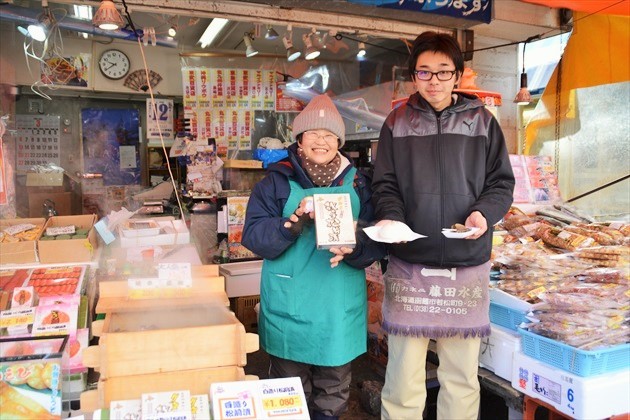 【Kaneni Morning Market Branch】
Address:Wakamatsucho 9-7 Hakodate, Hokkaido 040-0063 Japan
TEL:0138-22-0103
Official Website:here

5. Place and Access Information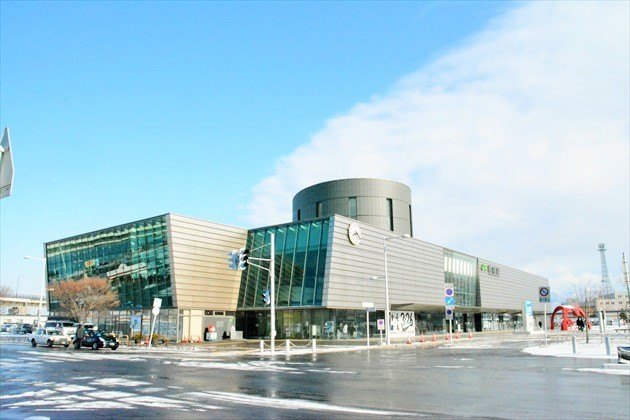 【Transportation Access】
・JR Hokkaido "Hakodate" Station North Gate – a minute walk
・Hakodate City Train "Hakodate Station" – two minutes' walk
・Hakodate Airport – Shuttle Bus bound for JR Hakodate Station- about 20 minutes(One-way : JPY 410・runs every 20 minutes)
【Hakodate Morning Market】
Address:Wakamatsucho 9-19 Hakodate, Hokkaido 040-0063 Japan
TEL:0120-858-313
Opening Hours:
January to April:6:00~12:00(Part of stores are opened till 14:00)
May to December:5:00~12:00(Part of stores are opened till 15:00)
Closing Days:None(Depends on stores)
Official Website:Here
※You can get an hour parking free ticket if you but more than JPY 2,160 at morning market corporate committee.
Summary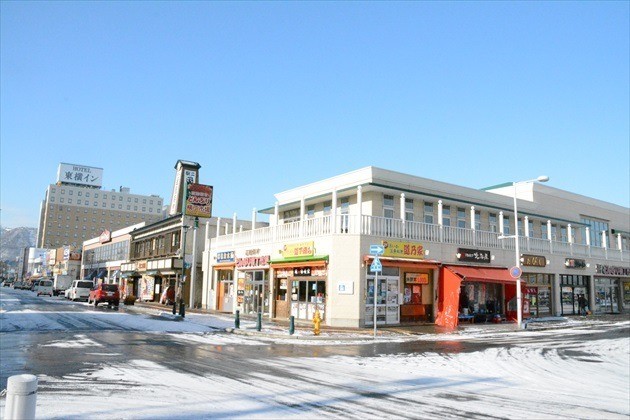 Hakodate Morning Market is a great place to not only to eat amazing seafood, but also just to have a nice stroll.
The people who work here are very friendly with some great characters. The whole atmosphere of the place will strike you.
If you plan to make a visit to Hakodake, please don't forget to visit Hakodate Morning Market! We are certain you won't regret it!