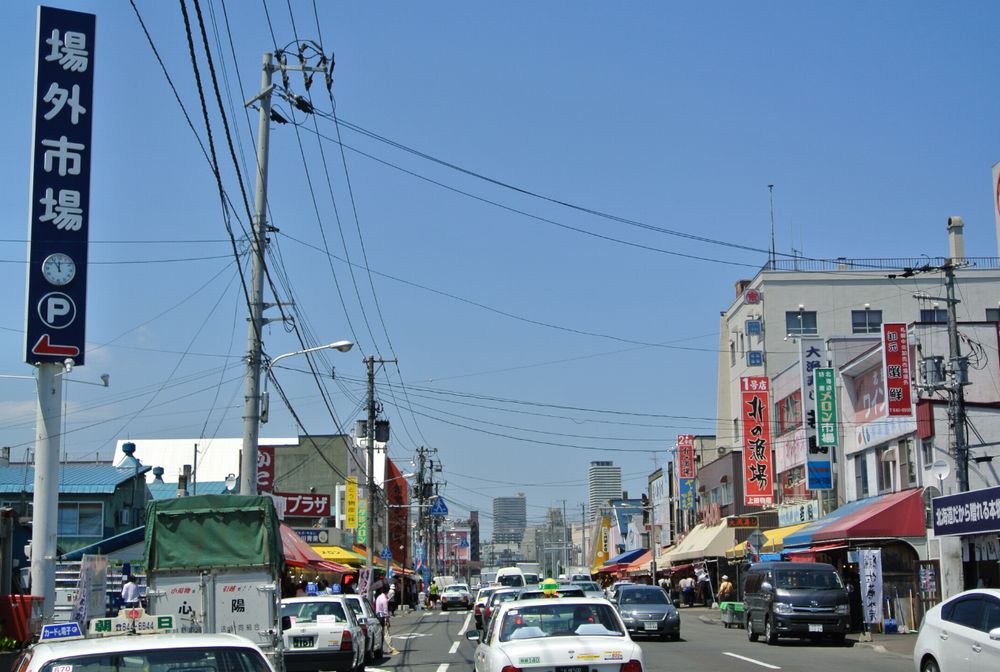 Do you know what Sapporo Outside Market (Jyogai Ichiba) is like?
As Sapporo's kitchen, Outside Market is busy with many customers who come to buy fresh seafood and produce.
Hokkaido is known for "food;" if you are looking for the freshest ingredients, this place is suitable for these purposes!
Here, we list our recommendations at Sapporo Central Wholesale Market and the adjacent Outside Market, popular menu items, and points when shopping.
Please do enjoy flavors of Hokkaido at the Central Wholesale Market.
<Overview>
1.What the "Sapporo Central Wholesale Market" is like?
2.The place to eat seafood bowl (kaisen-don)
3.The place to eat "set meal"(Teishoku)
4.The tips for buying stuff efficiently
5.TOP3 Seafoods which you should buy
6.Points of choosing the better crub
7.TOP3 Agricultural things which you should buy
8.Location and Access Information
1.What the "Sapporo Central Wholesale Market" is like?
There are about 60 stores, belonging to the following two types, that line both sides of the main aisle:
• Stores that sell things from the Wholesale Market
• Stores selling cooked foods
Most of the stores offer samples, and you can eat and compare crabs and melons between the stores.
In addition to seafood and produce, there are stores selling desserts and Sake made in Hokkaido.
It is very convenient since you can buy souvenirs here as well.
【Opening Hours】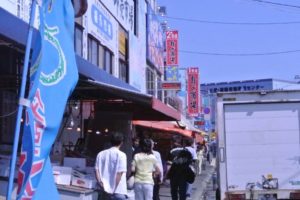 It is open year round, between 6:00 and 17:00 (restaurants open at 7:00).
※Closures and business hours vary by store.
Visit early since some stores begin closing around 15:00.
2.The place to eat seafood bowl (Kaisendon)
Dining "Kikusui"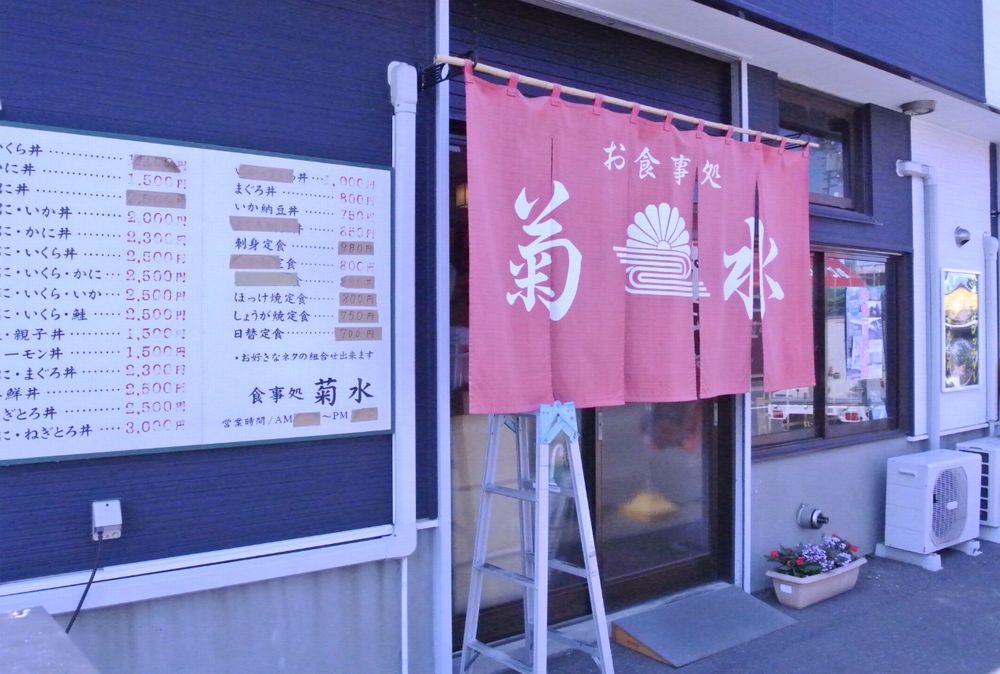 There about 10 restaurants that offer seafood bowl (Kaisendon), however, this is the No.1 recommendation by staff at the market.
It has a homely atmosphere, and locals also come to eat at the restaurant.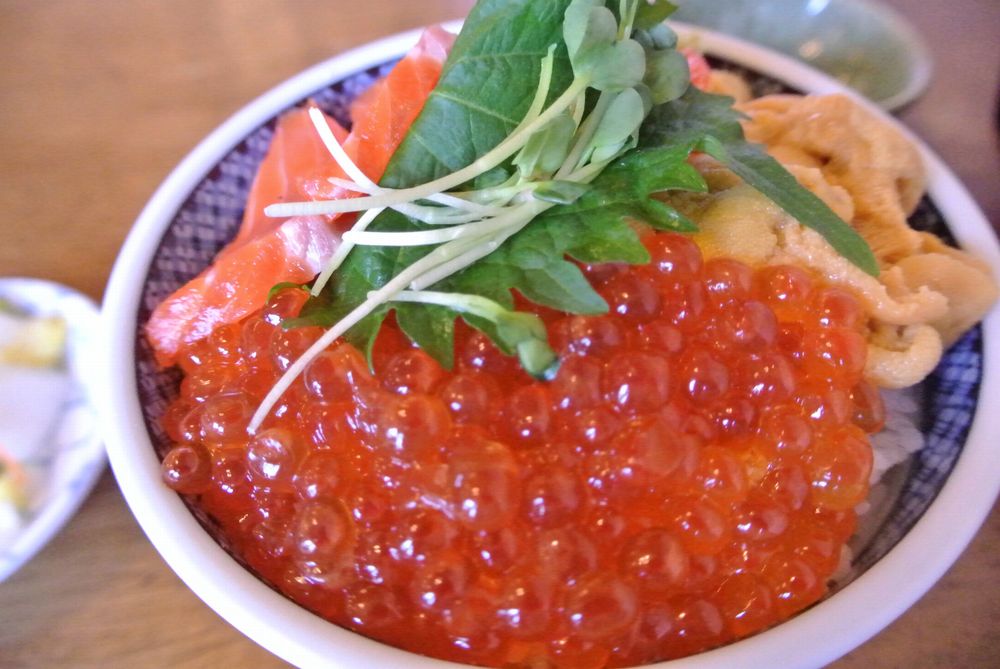 Hokkaido is synonymous with salmon roe. They are shiny and plump. Get ready to be amazed by the freshest salmon roe and sea urchin!
3.The place to eat "set meal"(Teishoku)
"Melcard Kitchen Maru"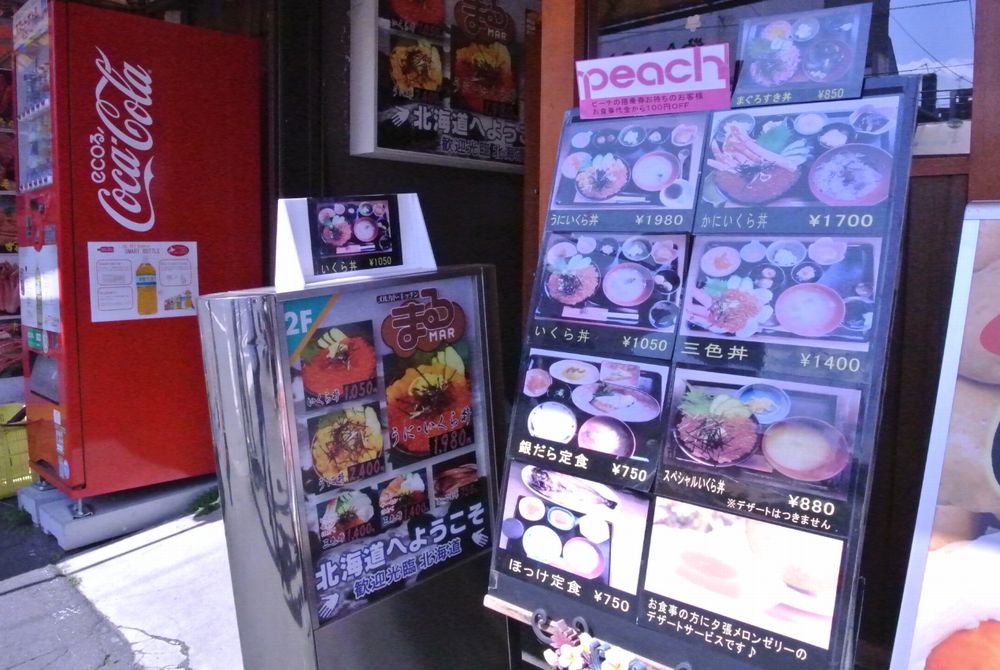 If you are looking to enjoy the flavors of Hokkaido at reasonable price, come to this place!
Grilled fish set is highly recommended for those who do not like raw seafood!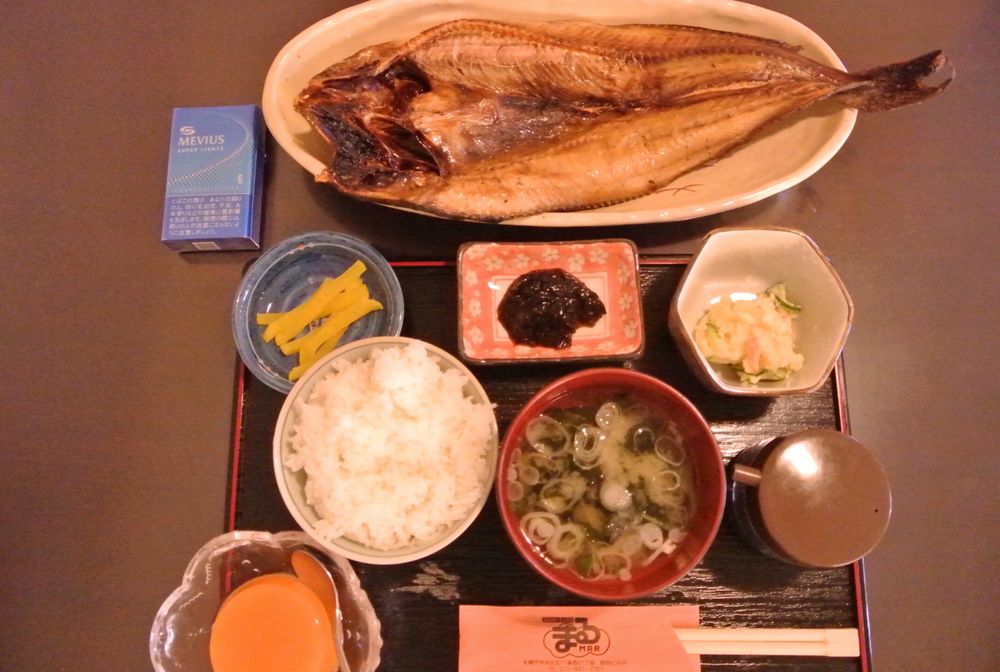 Arabesque greenling set is very popular! You will only fine this extra large portion size in Hokkaido.
The size is easily visible when compared to a pack of cigarettes.
All of this for only JPY 750. You will be 120% satisfied with this one dish.
4.The tips for buying stuff efficiently
"Buy more to get a larger discount!"
If you buy many items together, you will receive a greater discount.
If you make your purchase at 1 store, you may receive a free gift.
"Receive a discount when you buy crabs!"
An expensive red king crab (Tarabagani) could cost several tens of thousands of Yen.
As such, you could receive a proportionately large discount.
When you are buying crabs, be sure to negotiate your price.
"Get several people together when negotiating!"
Instead of negotiating alone, if you get several of your friends together, you may be able to better persuade the staff into giving you a greater discount.
"Be friendly to the store employees!"
Staff are human. Be sure to maintain a friendly vibe.
You can create a sense of familiarity if you strike a conversation in a Hokkaido dialect.
※ Hokkaido dialect [Namara Umaissho!] → Very delicious!
Relying on"the last resort, wait a minute!"
If you failed to negotiate a good price, pretend to leave the store.
Wait for the staff to call you back saying, "wait a minute… OK then…".
5.TOP3 Seafoods which you should buy
No.1「The King Crabs」
The king of crabs! No. 1 in both popularity and capacity!
A popular rare food item that is fulfilling to eat, with copious amounts of meat, and has risen in price in the recent years.
They can be purchased in Hokkaido any time, however, if you are looking to buy the high-quality ones from Japan, the following times are the best:
April-May: The sweetness of the red king crabs is strong, after the fishing season starts in the Sea of Okhotsk.
November – February: Shells are completely hardened after molting, and the meat is fullest during this season.
No.2 "Hairy crabs"
Ultimately, crab-lovers end up choosing freshly steamed hairy crabs (Kegani)!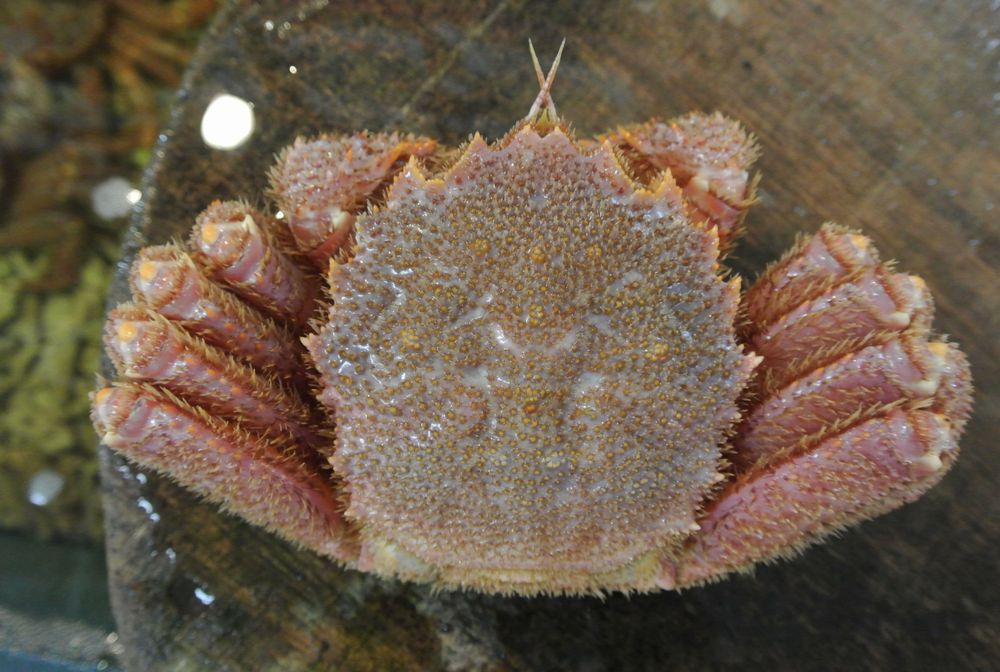 Flavorful sweetness of the meat and rich and creamy crab gut are attractive.
The season and location of catching these crabs vary, in the Sea of Okhotsk in the Spring, Uchiura Bay in the Summer, the coast of Kushiro in the Fall, and the coast of Tokachi in the Winter.
It is best to consider the season when buying them, and pay attention to where the crabs were caught ("from Okhotsk" or "from Kushiro").
No.3 "Salmon Roe"
Well known fact! Best flavors! Salmon roe from Hokkaido are different, even in the way they shine.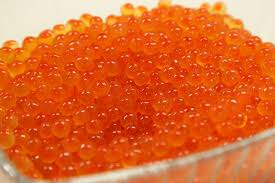 Highly selected salmon roe do not leave much membrane when eaten.
Those who dislike salmon roe may actually fall in love with them once they try the real thing.
It is a recommended food item that is popular throughout the year, but it is in season between September and October.
6.Points of choosing the better crab
We talked to Masayuki Takatsu from Nikkai Inc., No. 2 store at the Outside Market.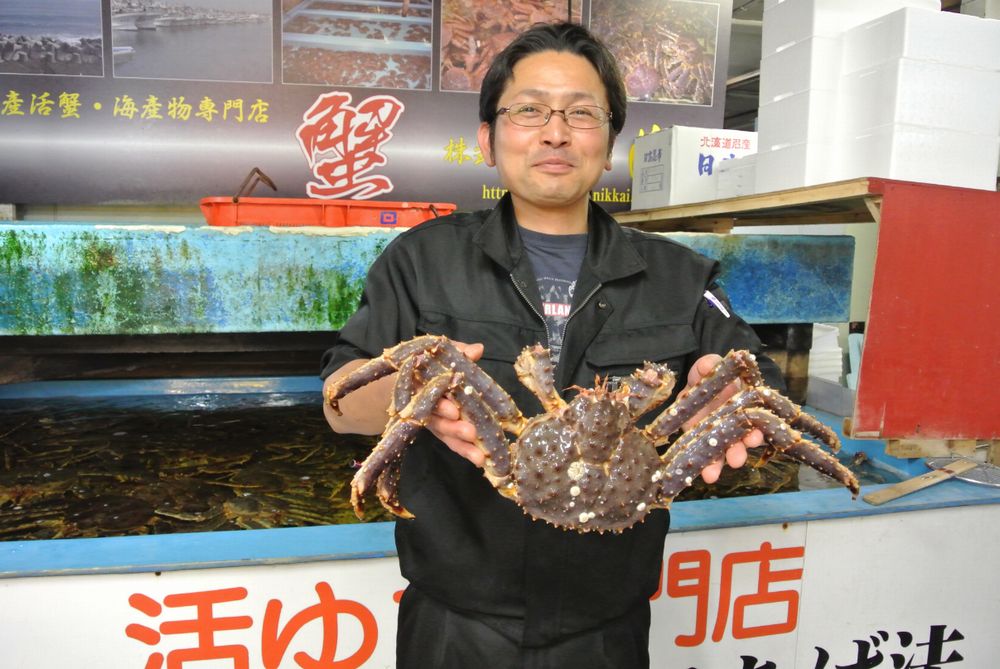 The amount of time after steaming is critical for crabs. Nikkai steams live crabs immediately before shipping.
The fish tank is filled with lively crabs. Of note, live crabs, prior to steaming, are not red!
"The King Crabs"
・Select the "heavy" ones, packed with meat
・Crabs immediately after molting are bad, so be sure to check the following:
The shell is hard, the white part of the legs is not transparent, the shell is dirty or has barnacles growing on it.
→These are all signs that plenty of time has passed since the crab molted.
"The Hairy Crabs"
・The best part of hairy crabs is indeed the gut!
Select a crab with a good balance of gut and meat!
Larger is not better. Crabs weighing 500-600g have a good balance.
Weight is more important than the size. Similarly to the red king crab, select the ones with hard shell.
7.TOP3 Agricultural things which you should buy
No.1 "Melon"
A line up of brand melons produced in Hokkaido!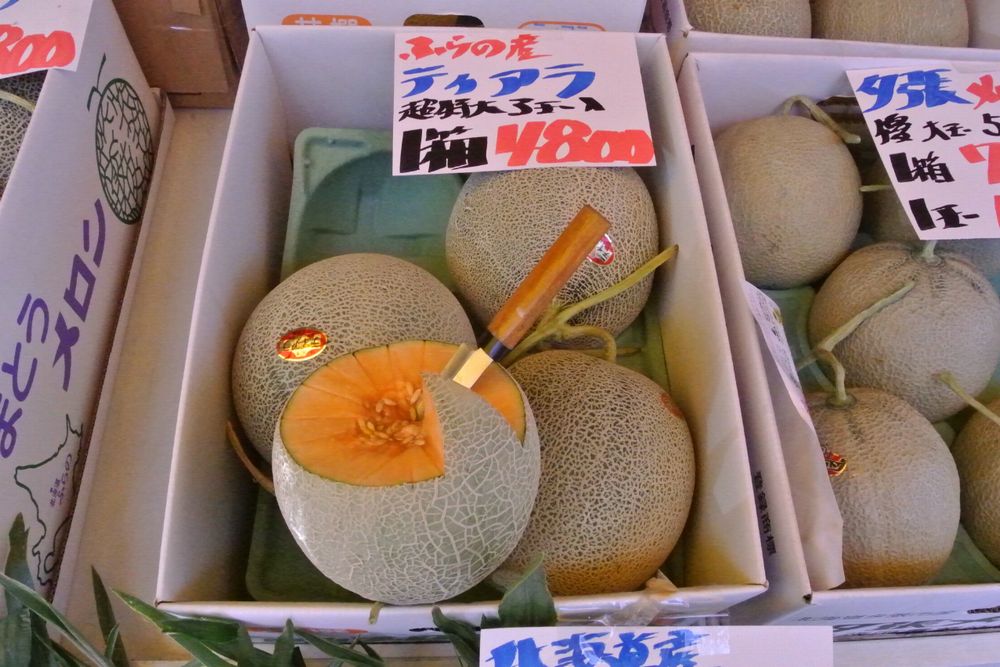 "Yubari Melon" is a superior breed of melon, representing Japan, with soft and juicy flesh.
Only the melons that pass an extremely stringent inspection by Yubari-shi Agricultural Society are allowed to be designated as "Yubari Melon."
In addition, there are other varieties of melons including, "Furano Melon," "Hobetsu Melon," and "Raiden Melon."
The best melons are great as a souvenir for someone important or a reward for yourself. They are in season between June and August.
No.2 "Corn"
Corn that you can eat raw!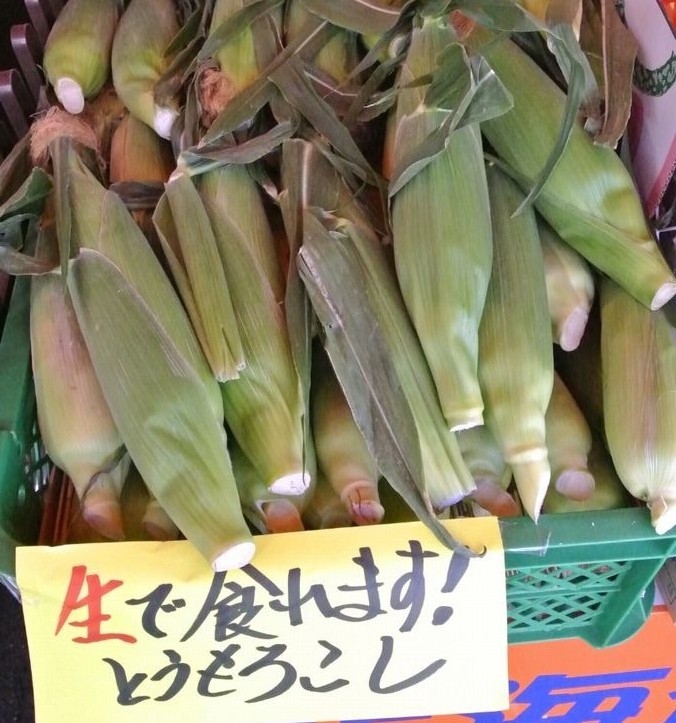 The difference in temperature during the day and night in Hokkaido helps to create sweet and delicious corn.
During the day, the corn receives ample sunlight and stores sugars.
The low temperature at night minimizes sugar consumption by corn metabolism, which leads to storage of sweetness.
Amazingly sweet corn that can be eaten raw is like a fruit!
Corns with single yellow color kernels are the"Gold Rush" and "Sunny Chocolat."
Corn with a 2-tone yellow and white kernels is the"Yume no Corn."
The fantastical white corn is the"Pure White."
Hokkaido corns are popular as gifts! Please do give them a try once.
No.3 "Asparagus"
Many ways to eat: boil, grill, or uncooked!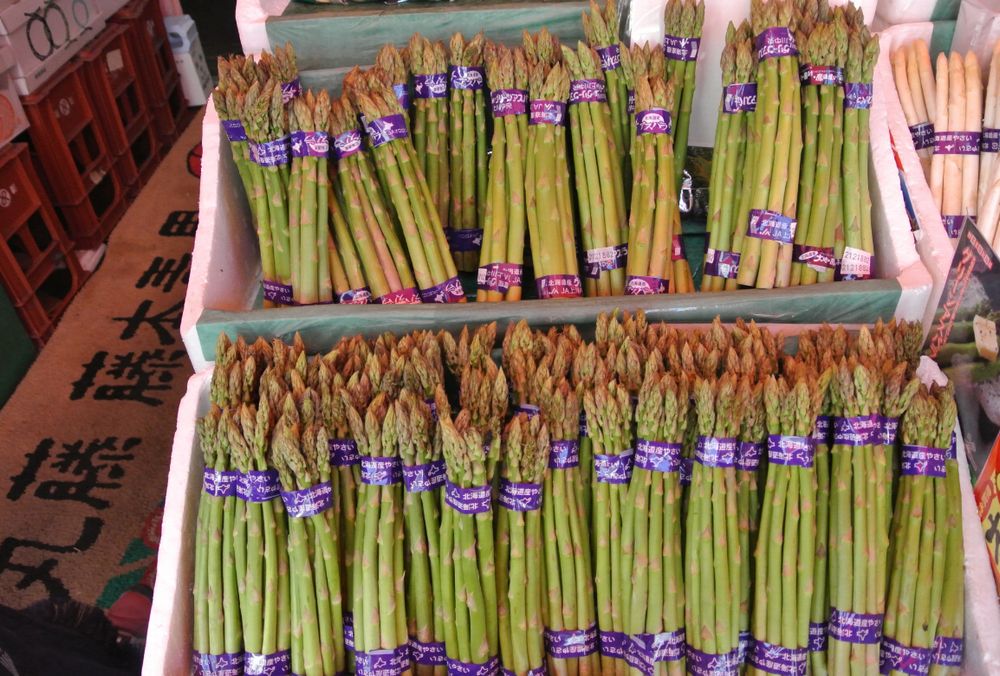 Boiled freshly harvested asparagus are great with mayonnaise!
They are great when grilled and sprinkle with salt, or as pasta with canned tuna and onions!
There are 3 colors of asparagus: green, white, and purple. Many people prefer the green asparagus due to its color, aroma, and texture, and for the fact that fresh ones are easy to obtain.
Asparagus is a healthful vegetable, which has been known to be highly effective in relieving fatigue, with benefits on treating anemia and preventing hypertension.
They are in season between April and June.
8.Location and Access Information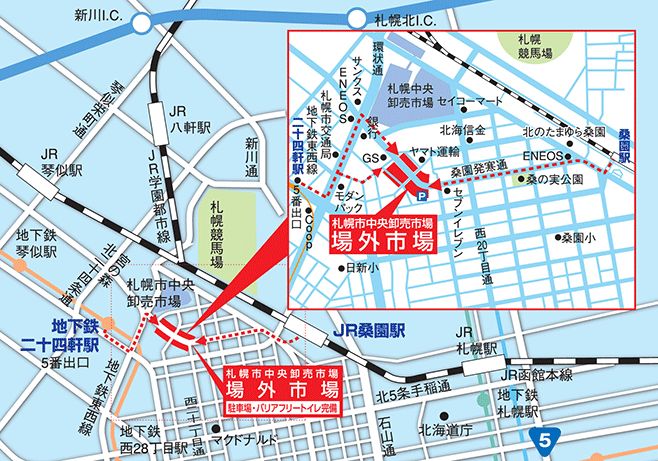 <Train>
・Turn left from Subway Tozai-line "Nijyu-yonken" station Exit 5 → Turn left at the signal → Turn Right at the second signal(7 minute-walk)
・Turn left from west side gate at JR "Kuwazono" station → Turn right he first avenue → Turn left at the signal after walking 100m(9 minute-walk)
<Car>
10~15 minutes ride from "JR Sapporo Station", "O-dori Koen", and "Susukino".
<Free Pick-Up Car>
Free pick-up car is available from part of the store. Please check the details at each stores.
・North Fish Markethttp://www.e-ichiba.jp.e.tx.hp.transer.com/top.html

・Kita-no-Gourmethttp://www.kitanogurume.co.jp/shuttle.html