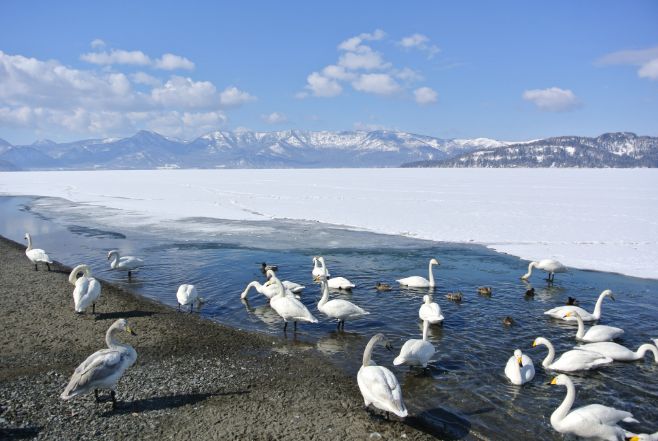 Lake Kussharo is known for the swans that gather there.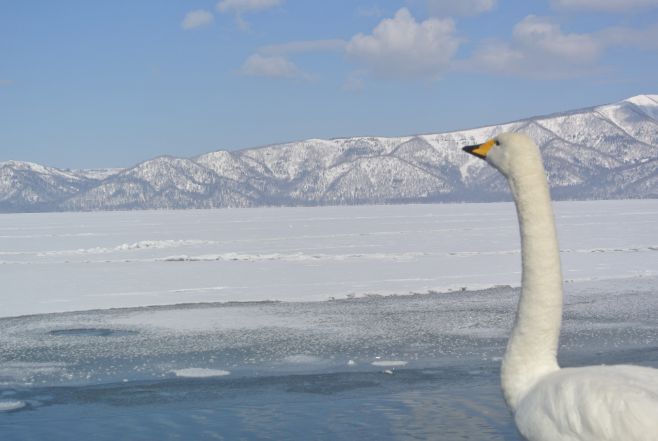 The surface of the lake freezes during the winter.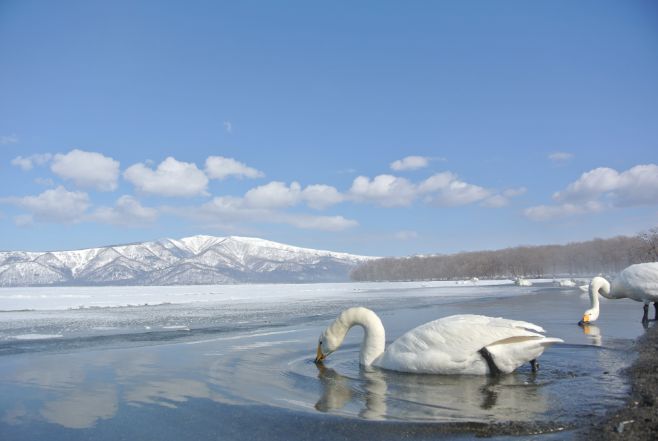 However, a hot spring is gushing out from the lakeside.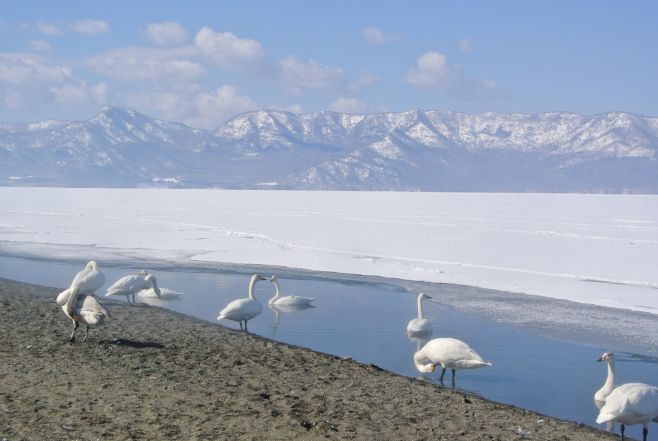 For this reason, the edge of the lake does not freeze, and becomes a bath exclusively for swans.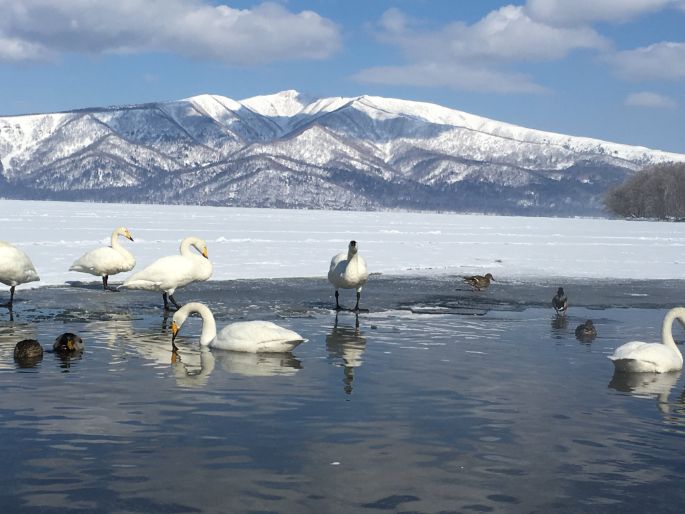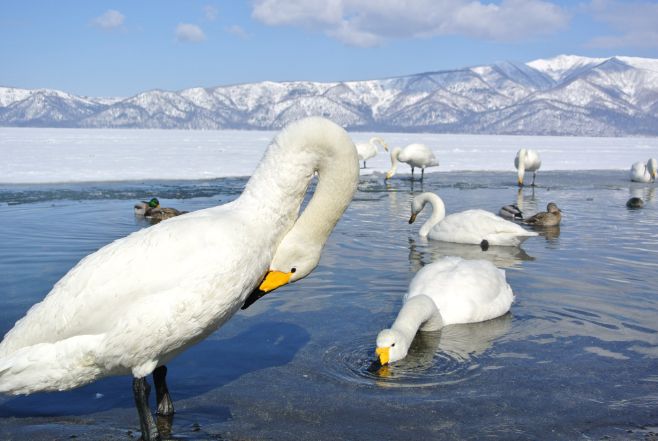 The water is lukewarm, and feels pleasant if you dip your hand in.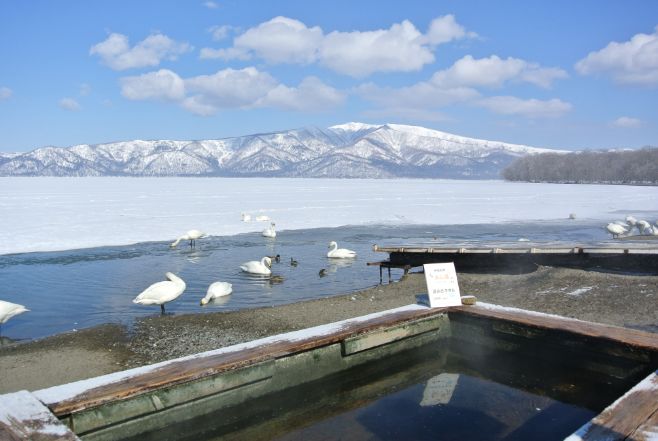 There is a footbath exclusively for people by the sand.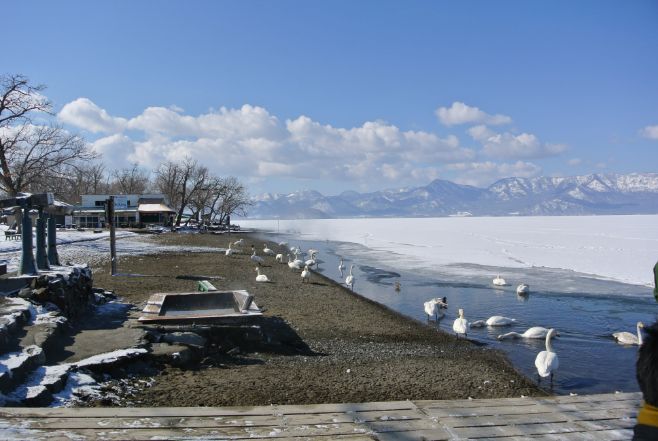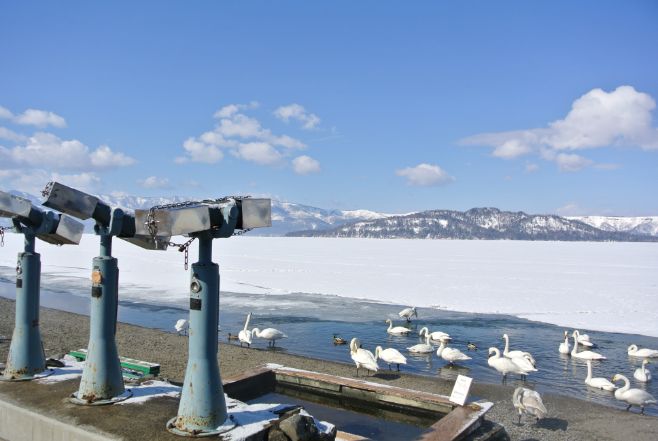 People relax by removing their shoes and taking a footbath while gazing at the swans and the frozen lake.