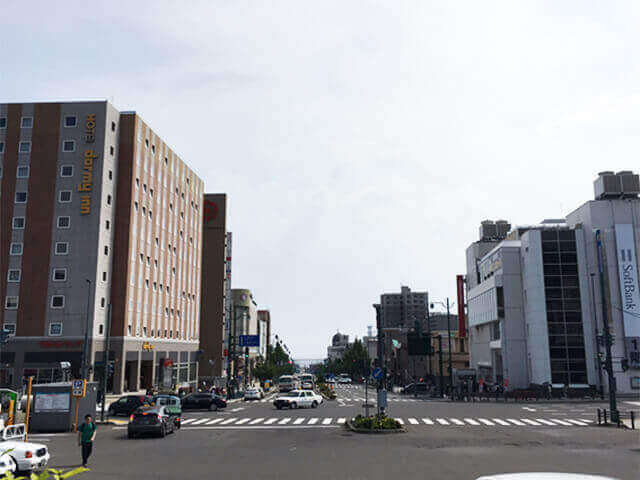 Though the city of Otaru once prospered as an exporter of coals and the main hub for trading with Russian, it is also famous as a place for Sushi.
Blessed with both a harbor and an ideal geographical position, it boasts a very fresh and lively selection of sushi ingredients.
On this occasion, allow us to introduce 5 locally-recommended sushi stores that you can dine in at Otaru.
They all have an easy and casual atmosphere, so please keep them in reference whenever you are in the mood for Sushi!
<TABLE OF CONTENTS>
1. Isezushi, Otaru Station Branch
2. Kukizen
3. Sushiya Ko-dai
4. Takarasushi
5. Uomasa
IN CONCLUSION
1. Izesuhi, Otaru Station Branch
This Izesushi branch at Otaru Station opened its doors way back in 1967. This establishment places a heavy importance on upholding their pride as Sushi Chefs as well as focusing on an honest and transparent way of customer service that have not changed since way back when.
Since this is a stand-up Sushi establishment in Otaru Station with an easy atmosphere, we heavily recommend it as a place to visit for those who want to eat their first Otaru Sushi.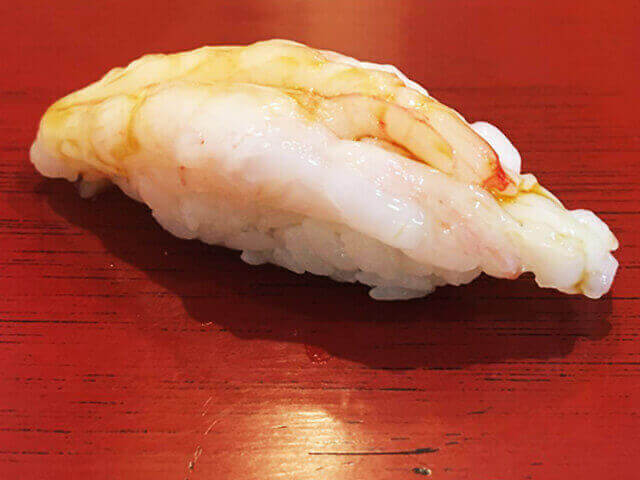 This is a "Sweet Shrimp nigiri". With its tender and tight texture, you can enjoy a whole different flavor from Botan Shrimps!
Since it already has Shoyu sauce, you can directly eat it as-is! Yum!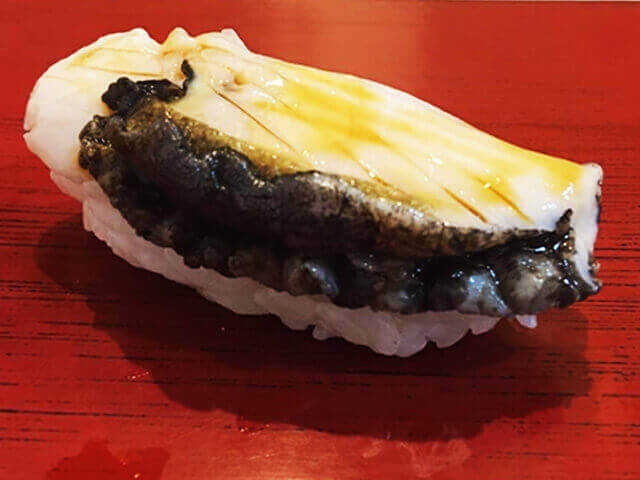 And this is the "Abalone nigiri". Crisp and with just the right amount of firmness, it truly offers a taste of abalones that can only be enjoyed in Hokkaido!
Apart from nigiri, the restaurant also offers futomaki and Kaisen-don (seafood-bowls) for take-out.
A hearty recommendation if you don't have much time to eat or if you want to bring home some souvenirs!
[Store Info: Izesushi, JR Otaru Station Tarche Branch]
Address: Otaru-shi Inaho 2-22-15
TEL: 080-2873-3391
Business Hours: 11AM ~ 3PM, 4:30PM ~ 7:30PM
Day-offs: Wednesdays
2. Kukizen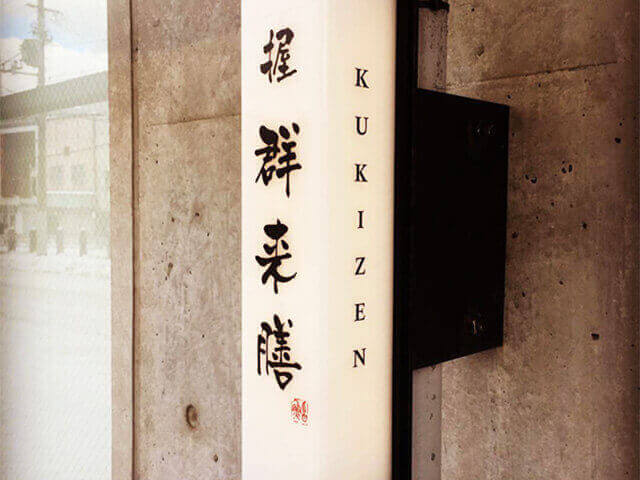 With a 7-seater counter and 2 tables, this store's interior has the right amount of balance, neither big nor small.
The owner of this store, an Otaru native who went to an apprenticeship in Sapporo, seems to be a hidden master chef; apparently, he earned 2 Michelin stars in 2012!
On top of ingredients and ways of rolling onigiri, this store which opened in 2004 also seems to be passionate in the cutlery they use!
The cutlery in use were made in a glass workshop within Otaru City; in this establishment, you can truly eat with both your eyes and stomach!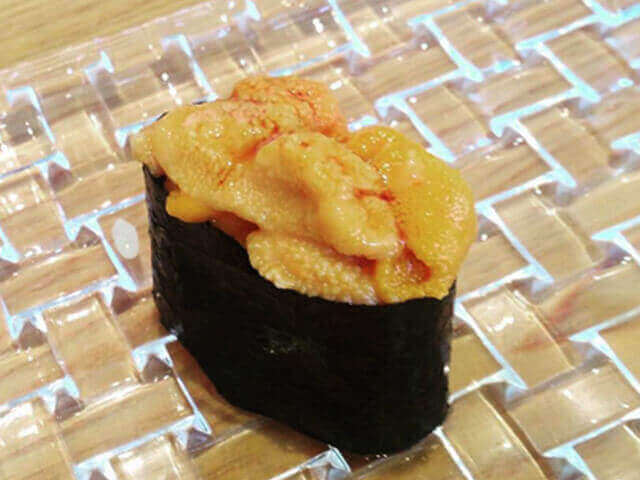 This "Uni (sea urchin) Nigiri" atop a beautiful and see-through glass plate offers a delicate taste not found in other restaurants.
Though summer is the season when Uni are at their most delicious, in this place you can enjoy regardless of the season!
Perhaps this is also where any reservations you might have on Uni finally disappear?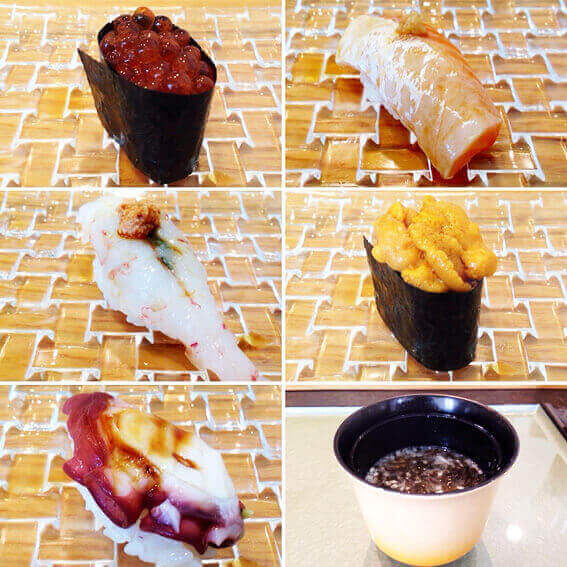 Other than the Uni, the other Nigiri dishes are also something to die for.
Though the Ikura (salmon roe) and the Shrimps come heavily recommended, we heavily urge you to try out the Tako (octopus), even for those who might not like them!
You might be surpsied; maybe you"ll even think to yourself, "were Tako Nigiri this delicious"?
Whenever you come by Kukizen, please book in a reservation; you might have a more easier time getting in.
Please, we heavily recommend you try out this place that earned 2 Michelin stars with its artistic sushi dishes in a place like Otaru, known for its excellent sushi!
[Store Info: Kukizen]
Address: Otaru-shi Shinonomecho 2-4 Vista Shinonome 1F
TEL: 0134-27-2888
Business Hours: 11:30AM ~ 3PM(last order at 2:30PM), 5:30 PM ~ 10PM
Day Offs: Tuesdays
3. Sushiya Ko-Dai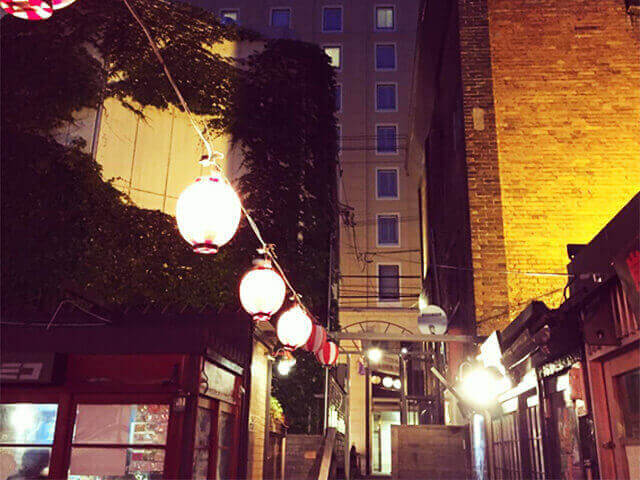 Are you aware that there has now been a "Yataimura" established in Otaru, a place where all cuisines of different genres are available in different stores?
Well t"Sushiya Ko-Dai" is a powerhouse in the Yataimura scene; it is THE most popular Sushi store, well-received and filled-up every time to the point that if you do not have a prior reservation, getting in is quite difficult!
Cheap, tasty and heartily recommended by the locals, "Sushiya Ko-Dai" retains a city-like atmosphere like a painting, and is located around the corner of the retro Showa-throwback "Yataimura Renga Yokocho".
Apart from within the prefecture of Hokkaido, customers all the way from Honshu visit the store in droves, all because they heard the store's excellent reputation. And why shouldn't they? Once you had a taste, its guaranteed that you will make repeat visits in the future!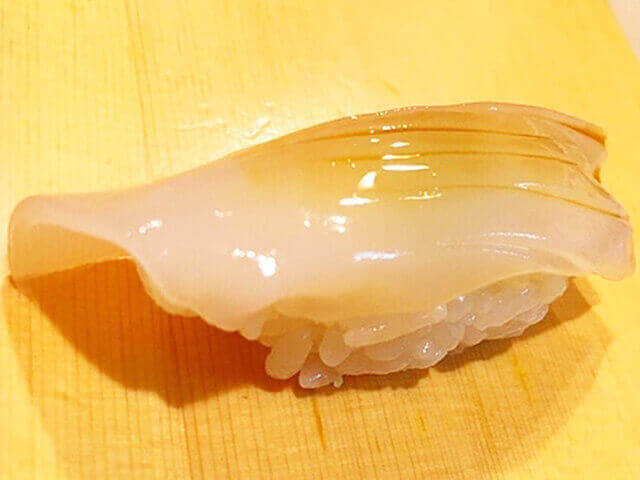 Characteristic of establishments that have you eat while standing up, not only can you enjoy interacting with other customers but you will also enjoy the atmosphere of oneness afforded by the store!
The head of store actually came from "Izesushi", another sushi store we introduced earlier, and apparently he has a reputation for having excellent customer service and sushi.
With those kind of accolades, only the most reserved would have doubts on the deliciousness of Sushiya Ko-Dai and the character of its head chief.
[Store Info: Sushiya Ko-Dai]
Address: Otaru-shi Inaho 1-4-15
TEL: 080-6073-6635
Business Hours: 6PM ~ 12AM (ends when the ingredients and rice run out)
Day-Offs: Tuesdays and Wednesdays
4. Takarasushi
The exterior of Takarasushi is one of highly stylized design, breaking away from the norm and subverting the image we have of usual Sushi restaurants.
This is a Sushi store that is remote; it is not located in area known for its Sushi nor for attracting tourists. But for those select few who do know Takarasushi, it is regarded extremely well!
Since the customer service here is one of soft demeanor and kind words, you will find yourself relaxing before you know it.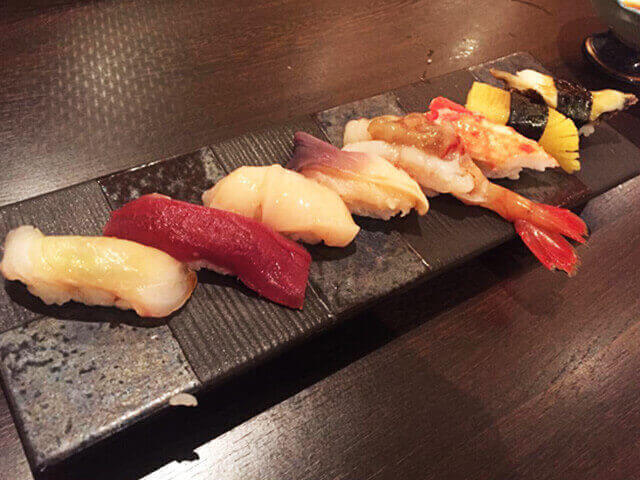 Takarasushi is where you can enjoy sushi with just the right amount of rice and fresh toppings. Since this is a very popular store where reservations are hard to get, we recommend that you book your own reservation very early.
[Store Info: Takarasushi]
Address: Otaru-shi Hanaen1-9-18 Flower Garden Bldg.
TEL: 0134-23-7925
Business Hours:
[MON to SAT] 11:30AM ~ 2PM, 5PM ~ 9PM (last order at 8:30PM)
[SUN and HOLIDAYS]11:30 AM ~ 2PM, 5PM ~ 8PM (last order at 7:30PM)
Day Offs: Wednesdays (Consecutive day-offs once a month <undecided>)
5. Uomasa
If you ask the local taxi drivers, "where can I find a recommended Sushi store that I can easily get in?", several of them would happily point you to "Uomasa"!
Located a little bit of ways away from Otaru Station, Uomasa boasts a large interior with a counter and table-seatings at the 1st floor and wide tatami seatings at the 2nd. It is also known for being affordable and having large toppings.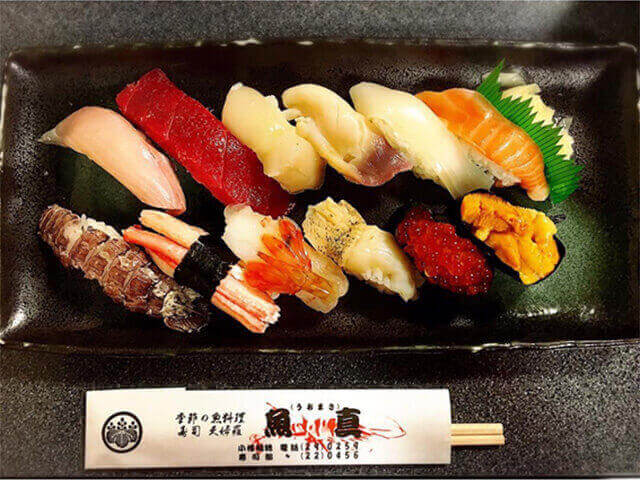 This is the "Uomasa Nigiri", the main dish of the restaurant. With 15 rolls at the price of 2,800 JPY it is a heavily affordable Nigiri set.
The toppings include Uni, shrimp, salmon roe, abalone, clams, mantis shrimp and scallops. Not only that, but this set also includes a delightful suprise; Tobunmushi, a type of Japanese broth steamed in an earthenware pot!
And since it is a set, it incurs no additional charges.
Other than nigiri and Kaisen-don (seafood bowls), we also recommend the Tenpura that has 2 large and juicy pieces of shrimp!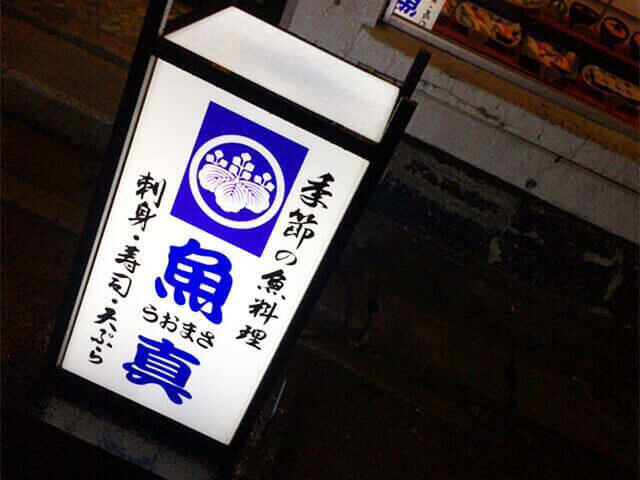 Uomasa's landmark is a white board with blue characters. And other than the earlier Nigiri set, Uomasa's Sashimi slices are large in volume and very filling.
Other than Japanese Sake, there are also Shochu and Wine; how about an evening drink while snacking on Sushi?
[Store Info: Uomasa]
Address: Otaru-shi Inaho 2-5-11
TEL: 0134-22-0456
Business Hours: 12PM ~ 2PM, 4PM ~ 9:30PM (last order at 9PM)
Day-offs: Sundays
In Conclusion
How did you find our guide? Since Otaru is a port town, there are many Sushi restaurants competing fiercely with each other, all of them using fresh and lively ingredients and each of them having Sushi chefs with their own unique preferences and pride.
Though we only introduced 5 places on this occasion, Otaru has many, many, MANY more Sushi restaurants to recommend – we will get to them on another time.
Otaru has a very deep Sushi scene. If you visit, please stop by on these places!