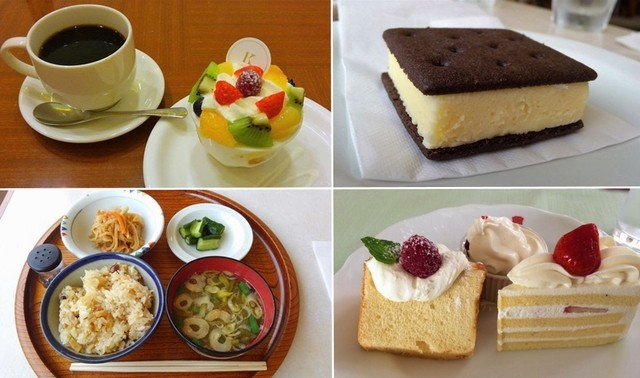 When walking around a lot between sights here and there, aren't there times when you'd like to a break at a nice cafe for a bit? Sapporo in particular is a city with an abundance of cafes. The number of cafes listed on the iTown Pages alone amount to about 700 establishments. Among them are many famous cafes, and the competition between them is fierce. When visiting Sapporo with a limited amount of time on your hands, you may easily be overwhelmed by the number of choices available.
Here we will narrow down this scope to famous sweets shops that sell their creations directly through their cafes. After all, you can hardly go wrong with Hokkaido's most famous sweets freshly made at their place of origin!
It is with this in mind that I present to you a selection of 5 cafes run by famous Sapporo sweets shops.

Contents
Kinotoya Daimaru
The parent company of the freshly baked cheese tart store "BAKE" that can be arranged in rows, the cake shop in Sapporo "Kinosaka". Hokkaido University accredited milk cookie "Sapporo Agricultural School" is popular as a classic souvenir in Hokkaido.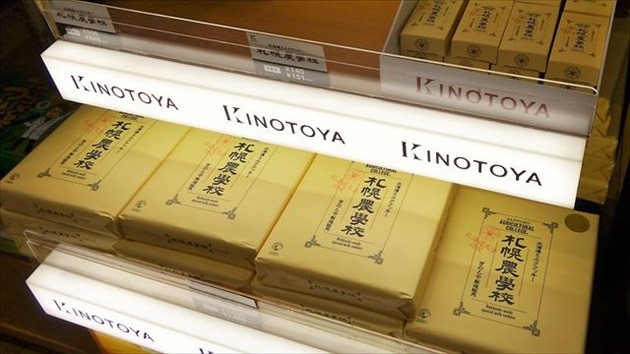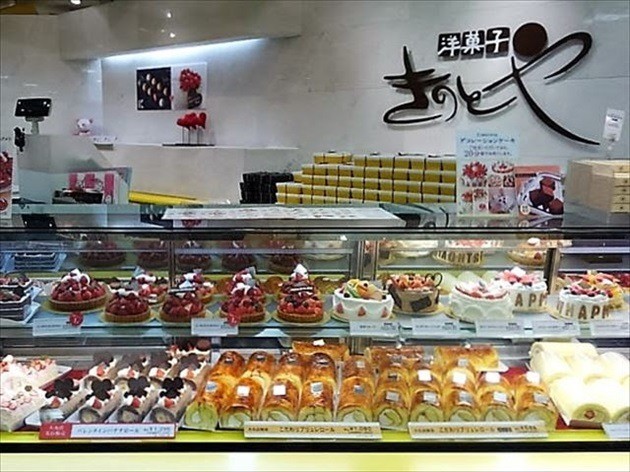 A big showcase with colorful cakes on it, I can not afford to like sweets! There is an entrance to the cafe on the right side facing the front of the showcase.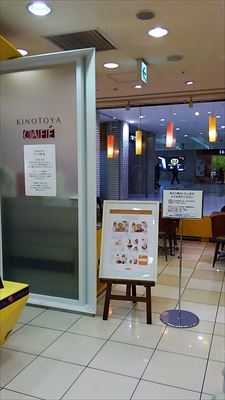 Entering into, it is a spacious space unexpectedly.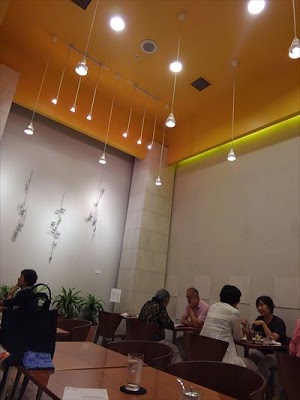 Interior decoration based on Brown, Yellow, White, there is a smell of a little retro cafe. This time I ordered a set of fruit cupcakes (799 yen including tax). Colorful fruits are served colorfully.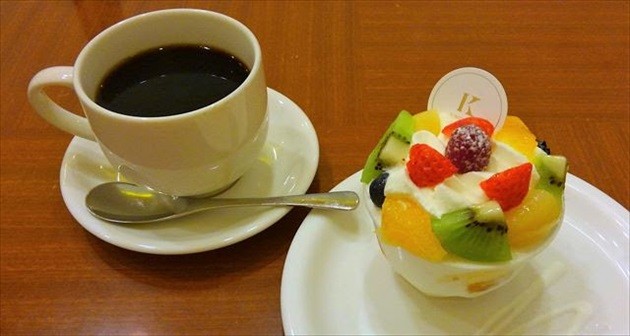 Of course the cake is cafe, but the cafe in this cafe is coffee. Used beans of Specialty Coffee Shop "Saito Coffee" located at the foot of Mt. Good match and bittersweet match the delicious cake. Besides the cake set, there is also a brunch menu such as a clock mush set (972 yen including tax) and all-you-can-eat Cake Friday "Kinomoto and Suites Festa" (1,728 yen including tax) are also popular with Sapporo citizens. It is good to take a break at this cafe in the morning before heading from Sapporo station to New Chitose Airport! There are Odori Park shops as well as Kits and cafe. It's also a nice place to stop by sightseeing!
Kinotoya Daimaru
Sapporo-shi Chuo-ku North 5-west 4-chome Daimaru Sapporo store underground 1 floor
Transportation / JR "Sapporo Station" · Subway "Sapporo Station"
Opening Hours / 10: 00-20: 00
Closed holiday / same day as Daimaru holiday
TEL.011-252-6161
official website
Kitakaro Sapporo Honkan
Next is the "Kitakyushuro Sapporo Main Building" opened in March 2016. It is a subsidiary of "Hori" which is famous for the sweet shop "Yubari melon pure jelly" located in Sagawa City, which is located about one hour by car from Sapporo in the direction of Asahikawa. In recent years "Hokkaido pioneering Okaki" is a huge hit.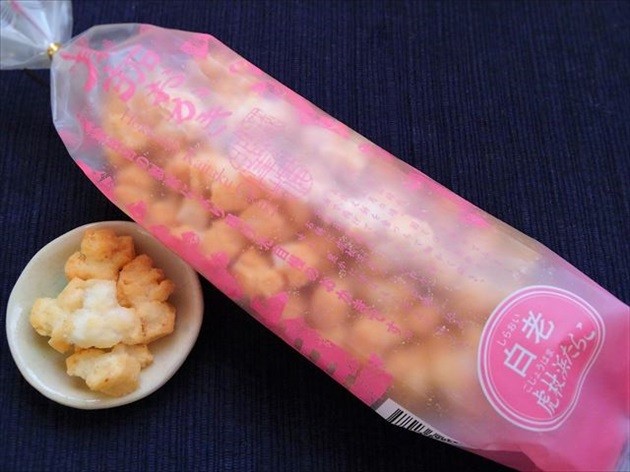 Originally it was Hokkaido where there were few salted confections, so the appearance of pioneering okaki also gave impact to locals.
"Kitakyushu Otaru Main Bldg." Which used Otaru Sakai cho street store in Otaru has been popular with many tourists for a long time but the Sapporo main building is also a shop using historic buildings.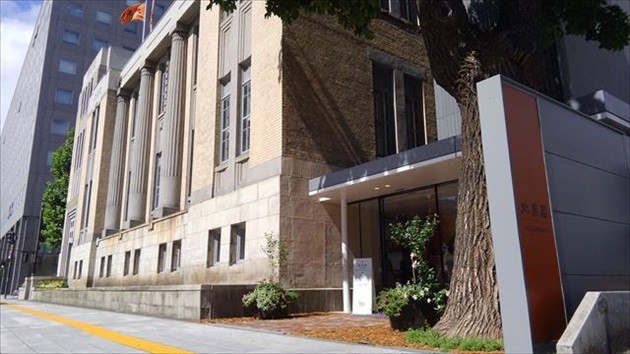 The Sapporo Main Building is reusing the "Old Hokkaido Public Library Annex" created in 1926 (Taisho 15th year). People who like retro architecture are unbearable spots! The inside of the store regenerated by Ando Tadao's hand feels a spirit aiming at Sapporo's culture dissemination site.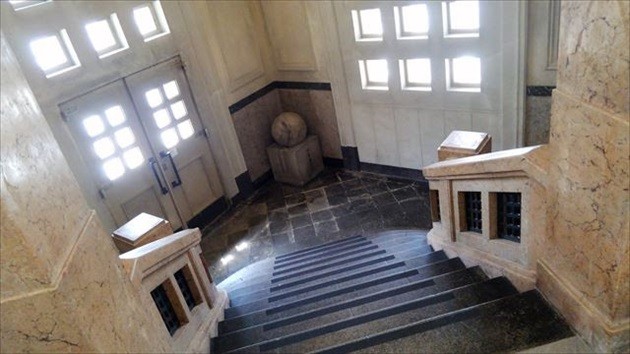 Cafe with shop.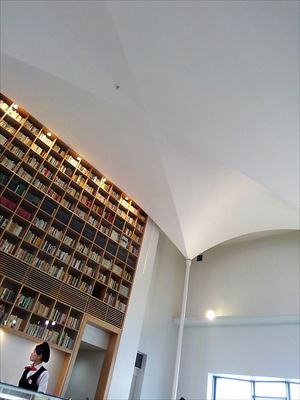 The white-café café has a feeling of liberation, it looks like a solarium.
Like a former library, there is a bookshelf on one side of the wall, books of various genres line up.
Menu is also excellent.
Omurise boasting the North confectionery (750 yen including tax)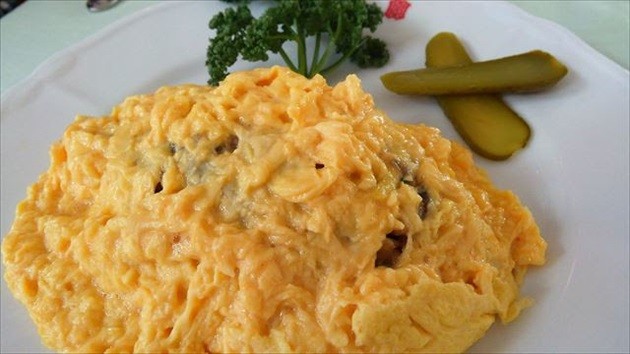 A fluffy omelette is on top of a rice with beef and mushrooms matched.
Quiche (680 yen including tax)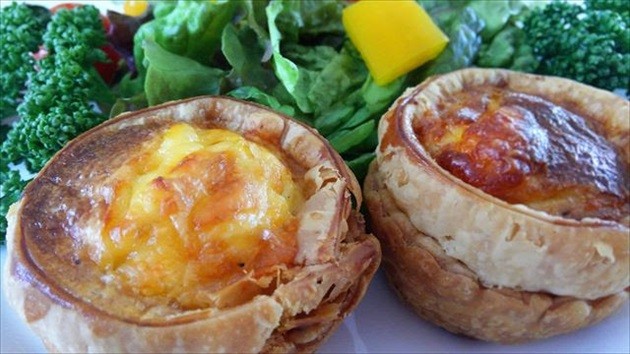 Sapporo head office limited menu. I am cleaning fresh ingredients such as vegetables in a funny pie.
Piscot (197 yen including tax)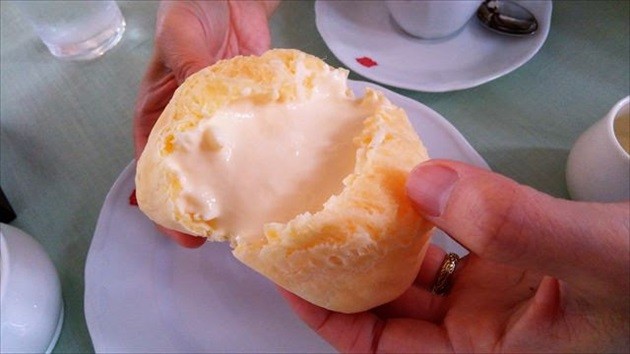 Puff of creamy texture with a strange mochi texture.
Please note that we can have quite a couple at the café just opened in 2016, on weekends and holidays!
>Kitakaro Sapporo Honkan
Chuo-ku North Ichi Nishi 5 – chome 1 – 2
10:00~18:00
TEL:0800-500-0318
official website
Rokkatei Maruyama
Next is "Rokkatei Maruyama store tea room". There is no need for explanation about Rokkatei. Headquarters is Kingdom of Sweets, Obihiro. It is famous for packing illustrations of Marsei butter sand and floral illustrations with distinctive taste.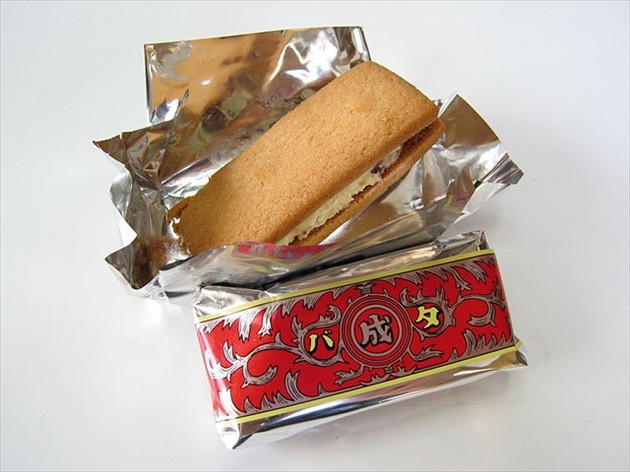 Photo by Wikipedia/ Dddeco
(Here, the knowledge of the flower is the descendant of Ryoma Sakamoto who drew an illustration of that unique flower, Naoko Sakamoto.) It is a pioneer of the Hokkaido sweets shop, which has a lot of enthusiastic fans in Hokkaido as well as outside Hokkaido. The café directly managed by Rokkatei is also in Sapporo headquarters 3 minutes on foot from Sapporo station, but this time I will introduce the cafe with Maruyama store accompanied by my own duty.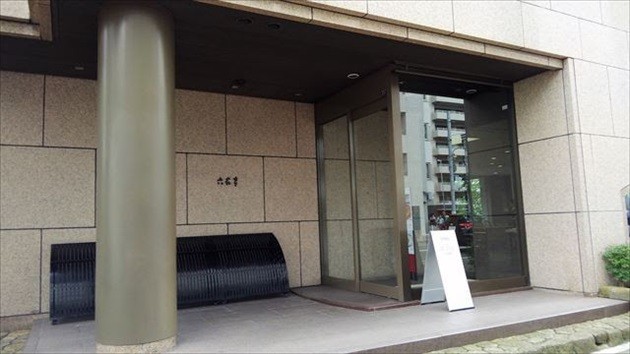 The cafe room is on the 2nd floor of the Maruyama store.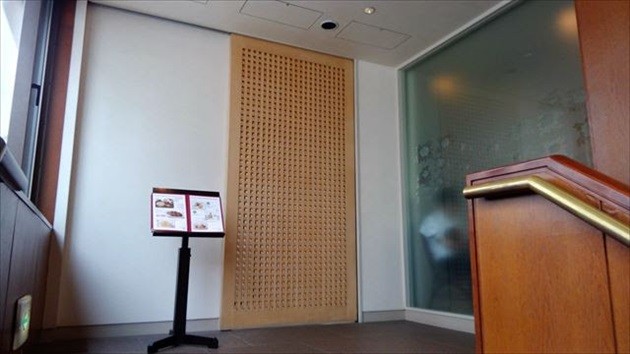 The interior is a bright atmosphere based on white. From the window I can see a lot of greens such as the trees of Maruyama park, I feel relaxed.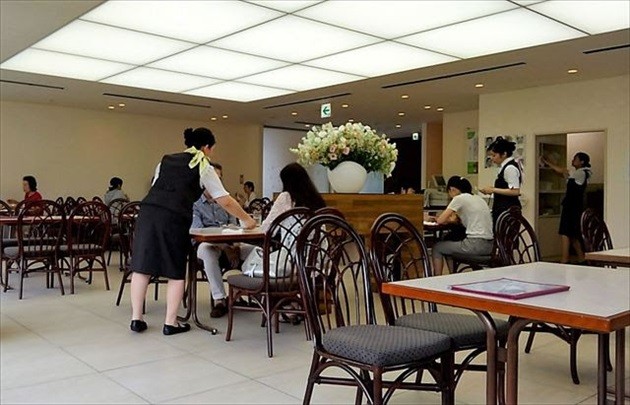 First of all, we ordered "Hotate Fermented Rice (Okawa)" (750 yen including tax) In fact, at Rokkatei it is selling rice on store only! In the tea room, side dishes, pickles, miso soup attach.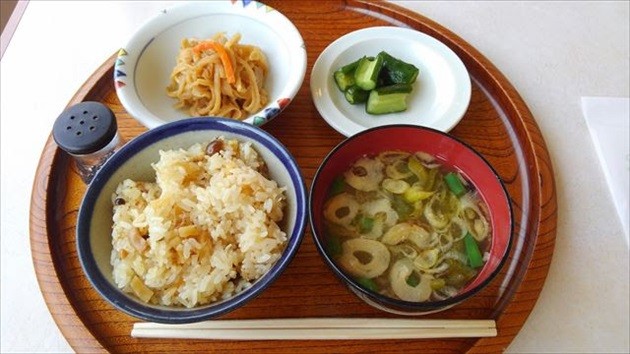 As soon as rice came out, the scent of scallops surrounded us. Miso soup also listens to the umami of Dashi. Also recommend pizza (650 – 700 yen including tax). When ordering pizza, some scissors are put on the table.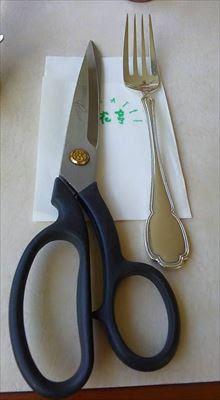 This scissors is for cutting pizza. I will cut like this in this way.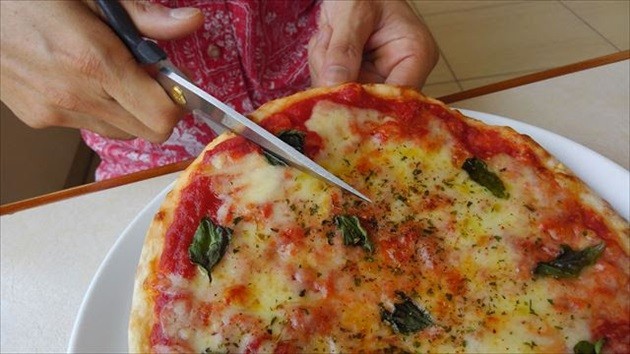 Tomato sauce with a sour taste and crispy flavor of rich taste is on top of the crispy dough and this is also hungry here! Of course recommend sweets too.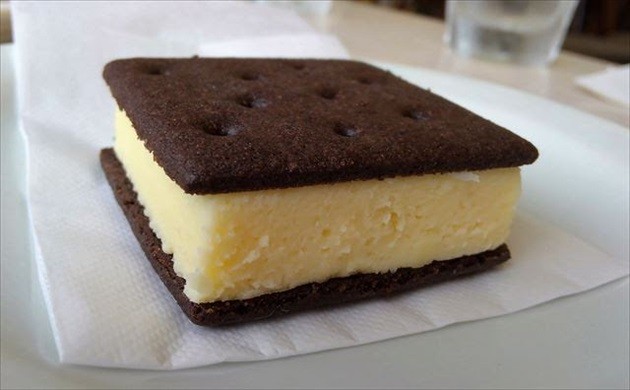 "Snow cheese" (150 yen including tax). Sweets of "expiration date 2 hours" to make in stores after receiving orders. In the cafeteria, we will begin making orders. Freshly made cheesecake cheesy! There is also a seasonal cake. This time we received Malo Pai (300 yen including tax).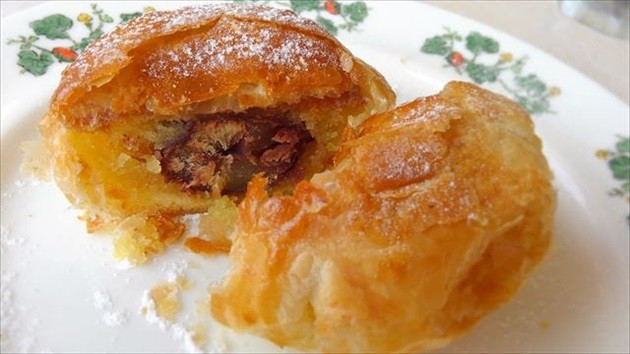 Often this cafe is too crowded to be able to queue up. Please be especially careful on weekends and holidays!
Rokkatei Maruyama Kisashitsu
Sapporo-shi Chuo-ku Minami 2-west 27th Street 174
10:30~18:30 (last order 18:00)
TEL:011-612-6666
official website
Ishiya Cafe
There is a directly managed cafe of that "white lover" stone shop confectionery in Chikaho (Sapporo station Mae Tōgō underground walking space)!
Specialty – There are 3.5 cm hot cake and parfait with "white lover soft cream".
Ishiya Cafe
Sapporo city Chuo-ku Otanishi 4 – chome 6 address 1 Sapporo Otanishi 4 building basement 2 floors
Closed on: holidays
TEL:011-231-1487
Senshuan Honten
There is also a coffee shop in the head office of "Chiaki-an" known for butter cracker "Mountain Lady".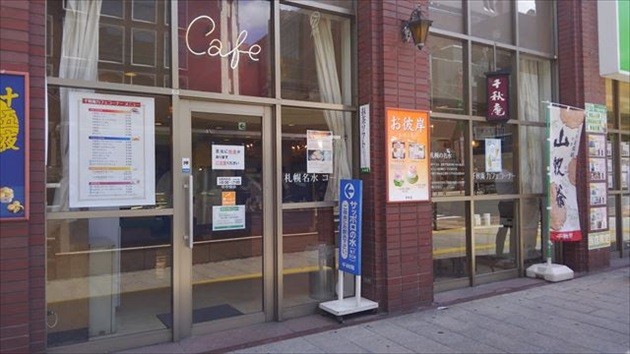 The shop facing Sapporo station front road is close to Tanukijiro and Susukino and is a good space to take a rest during sightseeing. What is famous here is "Sapporo's delicious water." It is tasty water raised from underground shop 100 m. It was also introduced in the NHK program "Blatamori".
Senshuan Honten
Sapporo-shi Chuo-ku South 3 rd West 3 – chome 17
10: 00 ~ Last order 17: 30 (Drinks are from 18:00 on 7/1 to 8/20, 19: 00 for soft cream)
011-251-6131
https://hokkaido-labo.com/en/wp-admin/profile.php
Conclusion
So, we introduced several directly-managed cafes of famous sweets shops. Another face of the classic Hokkaido souvenir sweet shop, a directly managed cafe.
Through this interview, the shopping spree that gambling on food culture has been transmitted, which can not be tasted at airports, department stores and property shops and other stores! If you have the opportunity, stop by all means and take it as a "souvenir story" with your favorite sweets!