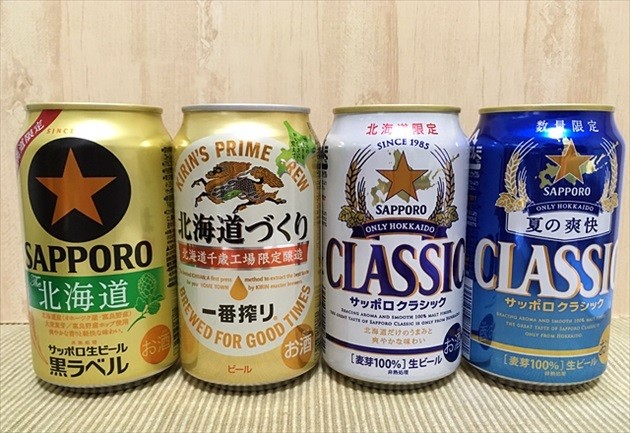 What comes to mind when we talk about Hokkaido beer?
I am sure many would answer "Sapporo Beer," and would know that its classic Black Label can be consumed all over Japan.
As such, we would like to introduce you to Limited Edition Hokkaido Beer that can only be consumed in Hokkaido this season.
Summer limited edition beer will be released this season on top of the standard Sapporo Classic that is only available in Hokkaido, so make sure you try out the Hokkaido limited edition canned beer when you visit this summer.