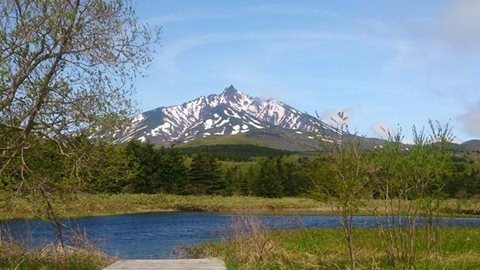 At the Very End of Hokkaido: Rishiri Island.
Beginning with Rishiri Mountain, one of the 100 Famous Mountains of Japan, the island has countless fascinating sightseeing destinations. Surrounded by virgin forest and reflecting beautifully off of lake waters, the Rishiri Fuji is truly a superb sight. But that's not all. Visitors can also enjoy peaceful woodland walks, leisurely strolls around the lake and tours of the many sightseeing spots.
This article will present all the info you need for an enjoyable time at Rishiri Island. We will give you information on the main sightseeing spots on Rishiri Island, talk about local cuisine, introduce a leisurely driving course around the island, and much more!