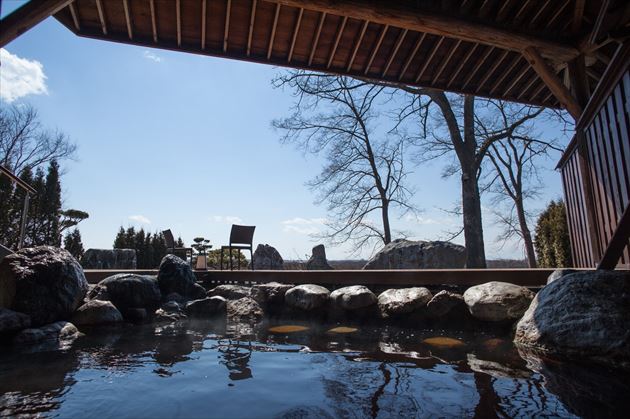 The Tokachigawa Hot Springs, a designated Hokkaido Heritage site, are botanical hot springs, which is a globally rare phenomenon.
It is also known as a "Beautiful Women's Hot Spring", which will make your skin in it surprisingly smooth.
In this article we will introduce 7 popular hotels and ryokan (Japanese-style hotel) at the Tokachigawa Hot Springs.
We hope you will come out to have a relaxing stay at these inns, enjoy their delicious cuisine, take a dip in the hot springs, and soothe stress from your daily life.

Table of contents
In conclusion
Tokachigawa Hot Spring Kangetsuen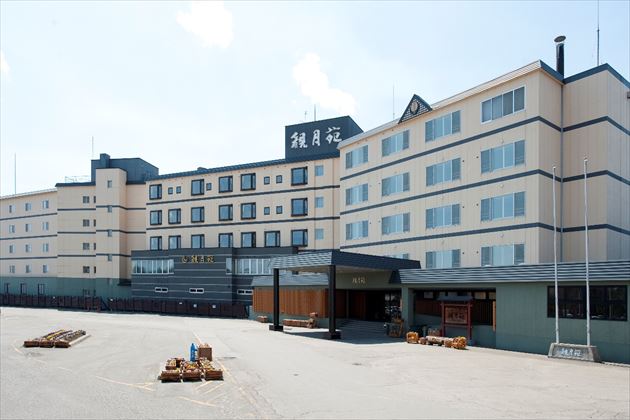 The first location we would like to introduce to you is Tokachigawa Hot Spring Kangetsuen.
You can have some peaceful time in their quietly elegant guest house.
In their open-air baths, you can enjoy the magnificent scenery of Tokachi, soothing your daily fatigue.
Their seasonal dishes are mouth watering. Spend one night at Kangetsuen, and it will remain in your heart forever.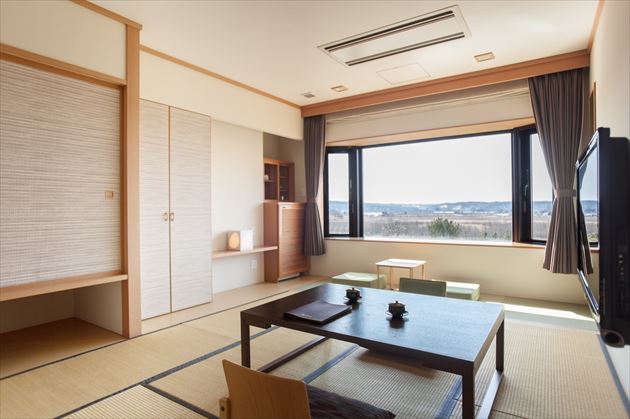 They offer Japanese, Western, and combined rooms, as well as some with open-air baths, all based on cozy, Japanese-style facilities.
You can relax and enjoy the magnificent scenery of Tokachi.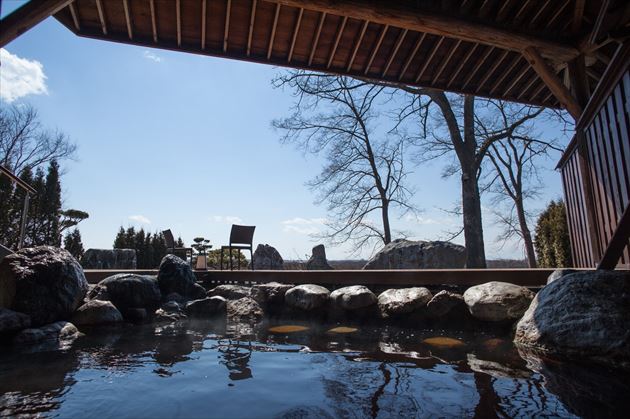 They have large indoor tubs as well as tubs for laying down and walking around in. Their open-air baths also allow for views of the magnificent Tokachi scenery. Please slowly soak yourself in their excellent water-quality springs.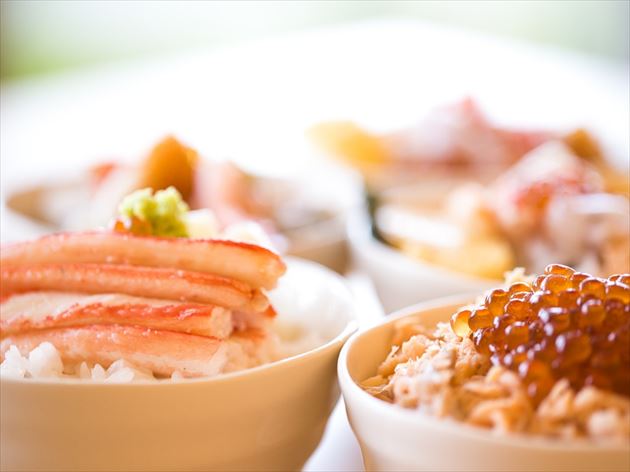 The meals include locally-grown mountain vegetables and seasonal dishes.
Dinners include a buffet at which you can fully savor Tokachi's harvest, as well as simple Japanese meals which are delicious to eat and visually appealing.
Breakfast is a smorgasbord of Japanese and Western foods. Popular items include yogurt and dishes made using sweet red beans, potatoes, and pumpkin.
Fortify yourself with their tasty breakfast for an energetic day!
In the building, there are some stores offering Tokachi souvenirs, Kangetsuen original products, and goods related to the botanical hot springs, as well as a beauty parlor and more.
Approximately 20 minutes by taxi or 30 minutes by bus from JR Obihiro Station.
Tokachigawa hot spring Kangetsuen
– Official website (English): http://www.kangetsuen.com/en/
Tokachigawa Hot Spring Sanyoan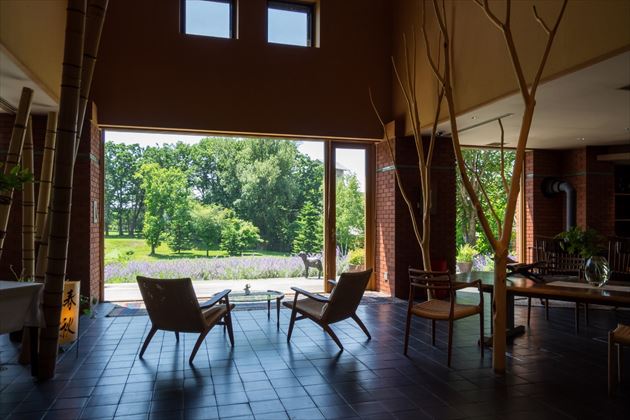 Next, we will introduce Tokachigawa Hot Spring Sanyoan.
Here you can enjoy their botanical hot springs at two bath house facilities.
You can also have a relaxing time in a room decorated according to the names of famous novels and literatureguest.
Their simple, Japanese-style meals, made with ingredients grown in Tokachi, have garnered a Michelin Star.
Break away from the tumult of daily life and pass some time in peace here.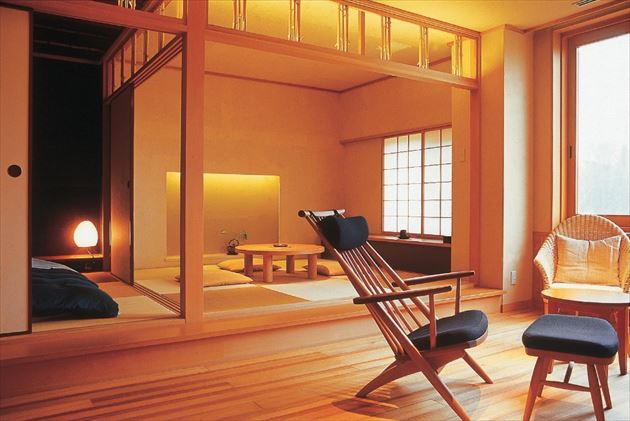 Tokachigawa Hot Spring Sanyoan greatly values the time, space, and relaxation of each of its guests.
The guest rooms, of which there are 11 in total, use the names of famous novels and short stories as their design concepts.
Their Japanese-style rooms, Western-style rooms, and deluxe suites with open-air baths all differ in plans and specifications.
The natural materials used in the rooms, including hand-made Japanese paper and mortar for the walls, create a space with a truly Japanese feeling.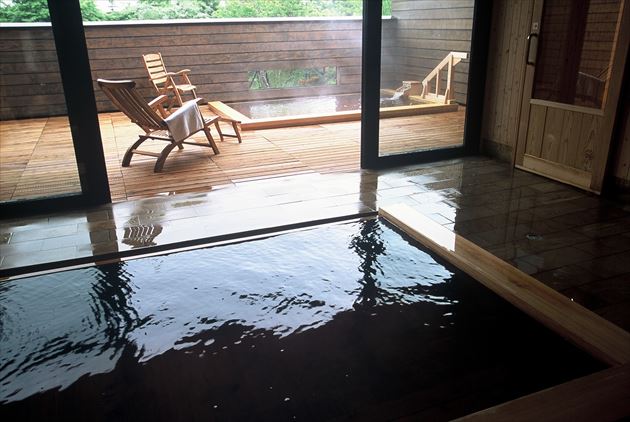 They have tubs made of cypress wood from Akita prefecture and tubs covered in tiles made from imported Italian materials; you can also comfortably soak yourself in a botanical hot spring in one of their two bath and guest houses.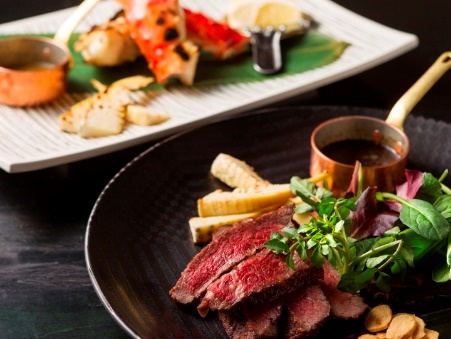 The Japanese creative course meals on offer at Sanyoan earned a star in the 2012 Michelin Guide Hokkaido Special Edition.
Using high-quality ingredients from Tokachi, based on the concept of making food which conveys the love of those who have produced the ingredients, they create meals which allow their guests to freely enjoy the flavors of each of the four seasons.
At their indoor Aromatherapy Salon Raffine, you can pass some quality time with aroma treatments using 100% organic oils.
In addition to this, at their bar, Michikusa, Hokkaido whiskey and cocktails made with fresh fruit are available, while lotions and soaps using materials from the botanical hot spring are for sale at the Sanyoan Shop, along with Sanyoan original goods.
Free shuttle bus service is available between JR Obihiro station and Tokachi Obihiro Airport.
Tokachigawa hot spring Sanyoan
– Official website(English): http://www.sanyoan.com/eng/
Tokachigawa Hot Spring Daiichi Hotel Hoshutei / Toyotei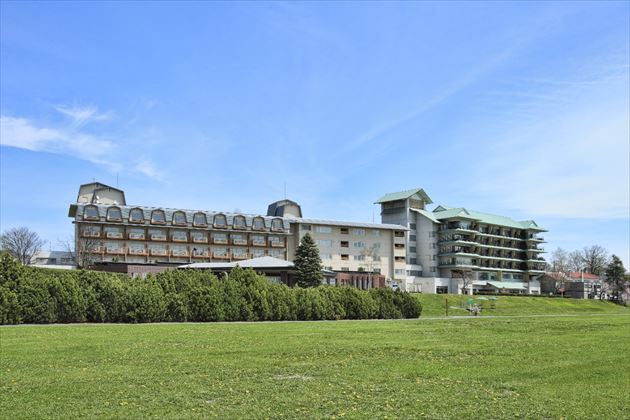 Third, we will introduce Tokachigawa Hot Spring Number One Hotel Hoshutei/Toyotei.
This includes both Toyotei, a casual, modern Japanese-style hotel with a popular Tokachi Buffet, and Hoshutei, in which each room is furnished with an open-air bath.
Each customer may select the place which suits them best.
Why not soak in a Tokachigawa hot spring and spend some quality time savoring the best that Tokachi has to offer?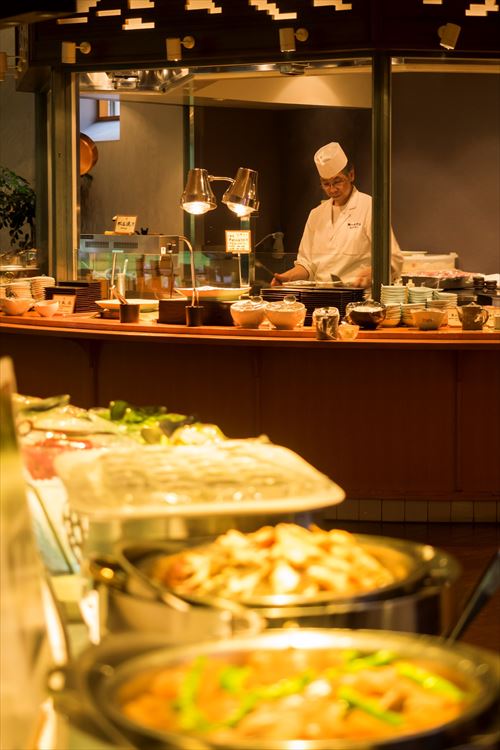 Toyotei is based on the concept of fusing traditional and modern living.
It offers unbroken views of the Tokachi scenery, as well as allowing customers to choose a room matching their personal style.
The Tokachi Buffet, allowing guests to savor seasonal Tokachi foods in an open kitchen style, is also popular.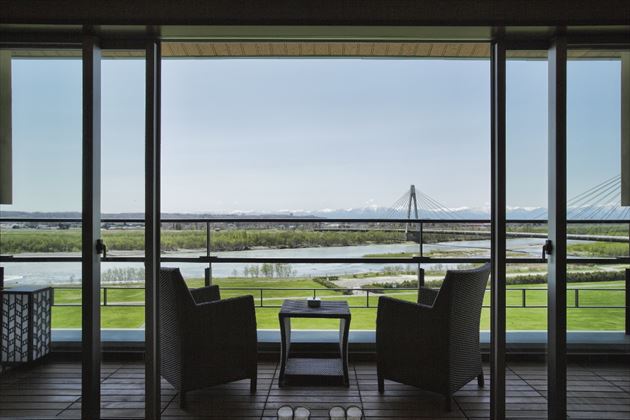 At Hoshutei, guests check in in a special lounge.
They also offer a drink bar (all you can drink) and an aromatherapy salon, allowing guests to stay and relax their minds and bodies.
Every guest room includes an open-air bath, which means that you may monopolize the Tokachigawa hot springs all by yourself.
The Tokachigawa scenery, of which guests are afforded sweeping views by the large windows, is like a painting.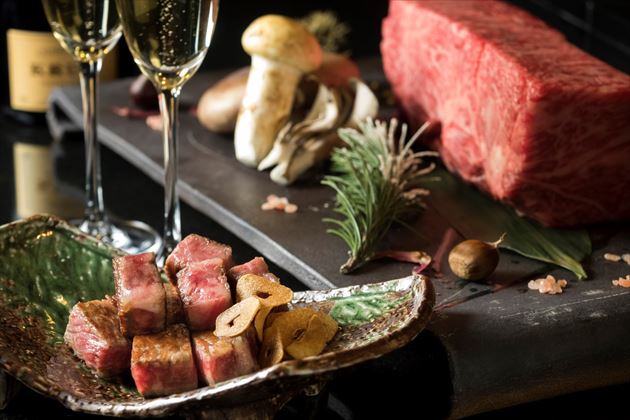 Guests can experience a quiet, gentle stay.
Dinner begins with an elaborate tray of Japanese food, to be enjoyed in a private room at Clubhouse Dining Tokachi, after which guests can enjoy a main course of Otofuke Suzuran Wagyu beef teppanyaki (from Tokachi-bred Japanese Black cattle), prepared by the chef infront of you.



At their large public bath, Yuraku, guests can enjoy the botanical hot springs in various ways, including scenic open-air baths and cypress tubs.
In December 2016, they introduced the open-air garden bath "Forest Stream Waterfall Hot Spring." This is an open-air standing bath from which guests can view the flowing of a dynamic waterfall.
In addition to these, indoors, the hotel holds the Tokachigawa Hot Spring Bakery, a corner selling bread made with wheat from Tokachi and Hokkaido, as well as the Treasure Chest, which offers a number of popular souvenirs.
Free shuttle bus service from JR Obihiro station(reservation required)
Tokachigawa hot spring Daiichi Hotel – Hoshyutei / Toyotei
– Official website(English): http://www.daiichihotel.com/eng/
Sasai Hotel
Next, we will introduce the Sasai Hotel.
This hotel, established on the base of the concept of "hospitality to ease your soul throughout the seasons", has been around more than 90 years. It is an old-standing ryokan emblematic of Tokachigawa hot springs.
After relaxing your body in their circular amber botanical hot spring, you can spend your time in comfort in a their snug guest room.
In addition to their hot springs, which are very effective at increasing your beauty, the inn also has all sorts of other baths, including body showers, saunas, and jacuzzis, as well as open-air baths and cypress tubs allowing guests to experience the rich Sasai hot springs.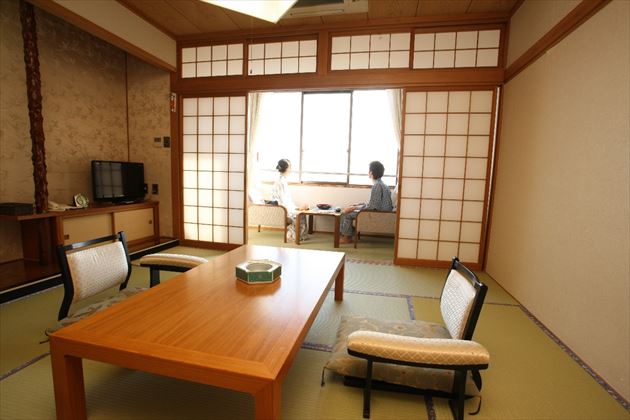 They offer rooms in sizes of 8, 12, and 15 tatami mats.
You can choose whichever suits you.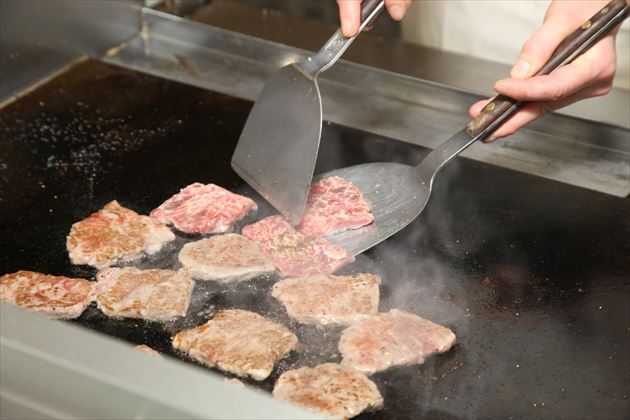 For meals, guests can taste Hokkaido beef cooked in the open kitchen or enjoy only their preferred dishes at the buffet.
Approximately 50 Japanese, Chinese, and Western dishes are on offer.
Spend some relaxing time enjoying the inn's charm and the hot water. Heal the stress of travel in a way that only a long-standing ryokan can offer.
Approximately 20 minutes drive from Obihiro station
Tokachigawa hot spring Sasai Hotel
– Official website (English): http://www.sasaihotel.com/e/
Hotel Daiheigen

5th, we will introduce you to Hotel Daiheigen.
Their open-air baths, flowing directly from the spring, and hospitality including locally-produced, exquisite cuisine, allow you a greatly satisfying, soothing trip.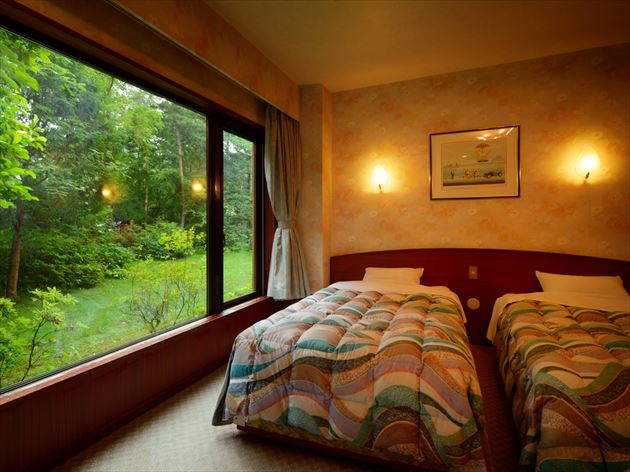 They offer various rooms, including special Japanese and Western-style rooms with a private bath, as well as ones combining the folk crafts of Japan with a Western-style interior in harmony.
You can choose the style you want.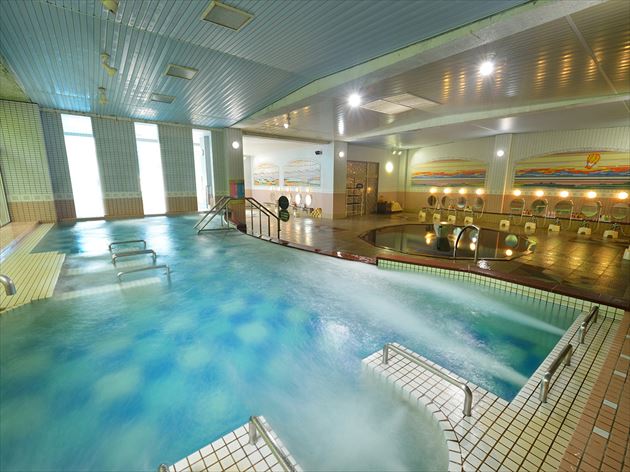 In addition to their open-air baths, flowing directly from the spring, they also have two bath houses: a large public bath and a beauty bath.
The beauty bath includes a sauna and five corners with different water currents.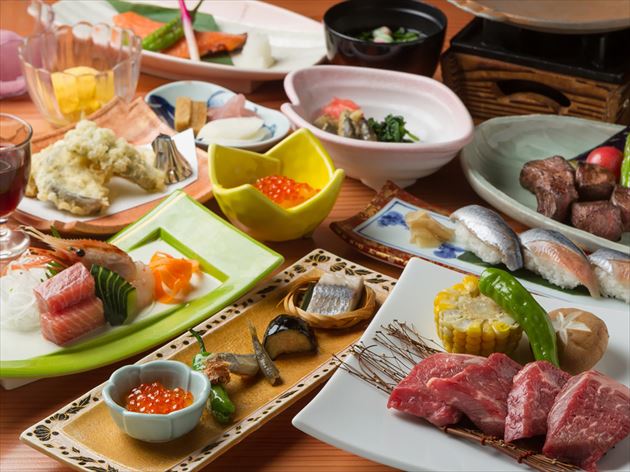 With the motto "Local Production for Local Consumption," the food uses ingredients grown in Tokachi and Hokkaido. Also, most of the vegetables they use are grown in their own farm. Because of this, you can rest assured that their flavor is outstanding.
For dinner, they offer both room service and high-quality restaurants, serving Japanese creative cuisine and French food. Breakfast is a buffet including about 40 types of Japanese and Western cuisines.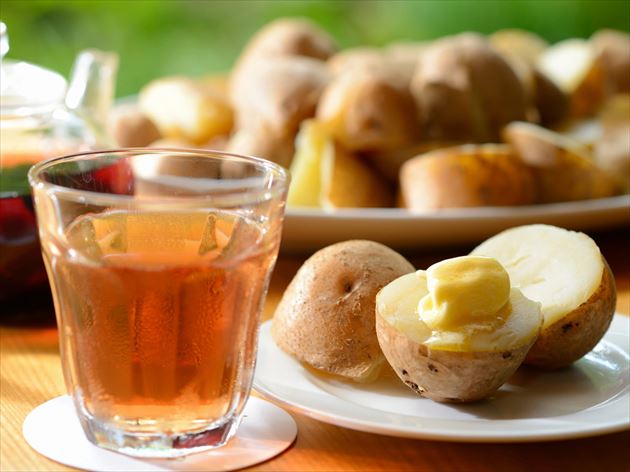 In the building, they have a community room, a bar, and shops offering produce, sweets, and other items representing Tokachi.
At the time of check-in, guests can enjoy potatoes and other welcome food produced on the hotel grounds.
Approximately 40 minutes drive from Tokachi Obihiro Airport
Tokachigawa hot spring Hotel Daiheigen
– Official website(English): http://www.daiheigen.com/lg_en/
Fuji Hotel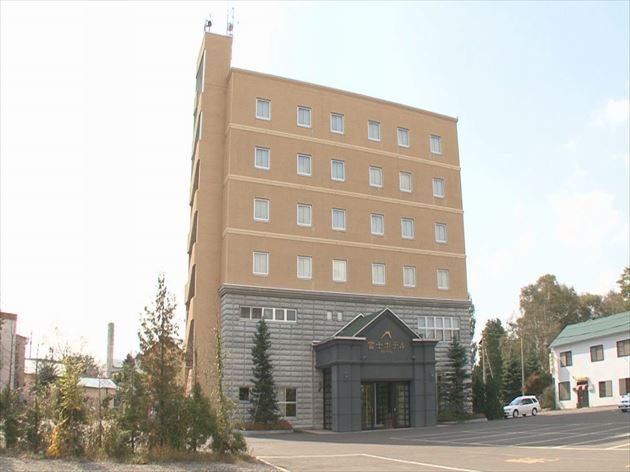 6th, we will introduce the Fuji Hotel.
They have their own spring, and guests can enjoy both the baths, whose water quality the hotel values greatly, and their imaginatively-created cuisine.
The rooms renovated in 2015 are very popular as well.


Their large bath house does not include open-air baths or jacuzzis, but it is a genuine hot spring bath which does not add or circulate water or heat.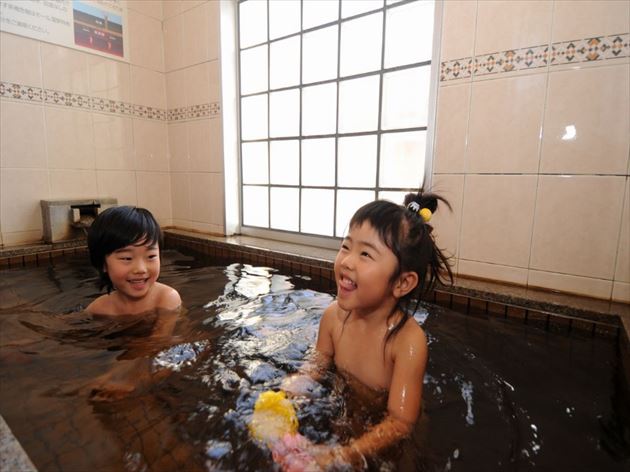 They are also only one place with the family bath in the area.
It is very popular, with guests including couples, families, and the elderly.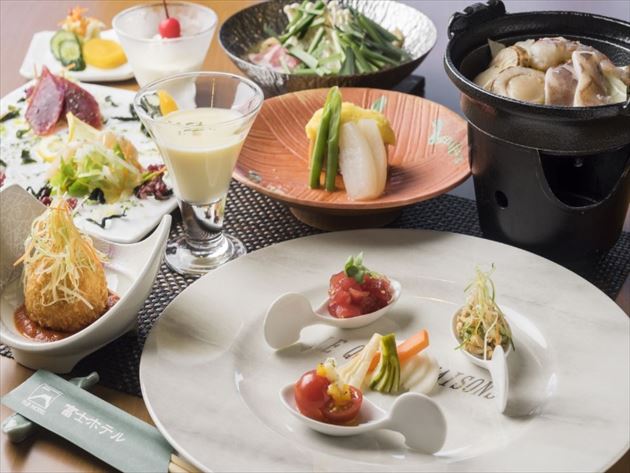 Dinners are based on the theme of being "Beautiful and Fun," without too much care paid to whether the food is Chinese, Japanese, or Western. The staff devote themselves to creating ingenious Japanese-Western meals.
Your eyes and your heart can enjoy the stylish, pretty culinary arrangements.
Breakfast is a smorgasbord of 35 Japanese and Western foods.
The rooms include Japanese-Western ones which combine the relaxation of Japan with Western amenities, as well as standard Japanese rooms at reasonable rates.
Customers can choose rooms to suit their style, including 1-person rooms, which are rare at hot spring hotels.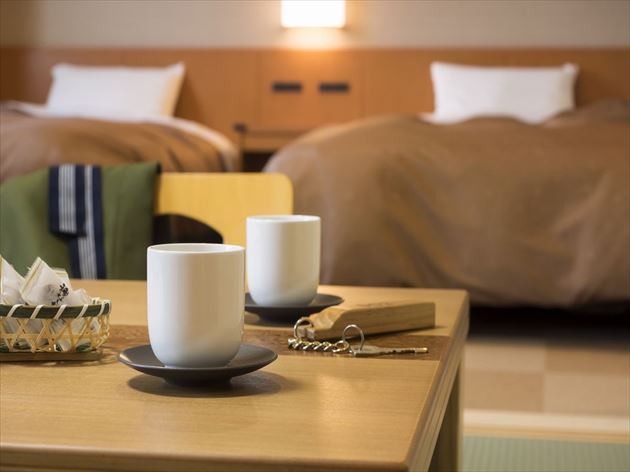 Because they are a small hotel, the great care they take to make this a wonderful place to stay can be felt in every corner of every room.
Approximately 20 minutes drive from JR Obihiro station.
Tokachigawa hot spring Fiji Hotel
– Official website (Japanese): http://www.fujihotel.jp/hotspring.html
Tokachigawa Hot Spring International Hotel Tsutsui
Lastly, we will introduce Tokachigawa Hot Spring International Hotel Tsutsui.
This ryokan boasts a hot spring known as a "Beautiful Women's Hot Spring" because it makes the skin of those who bathe in it unbelievably smooth.
Why not enjoy their superb cuisine, made using seasonal ingredients from Tokachi?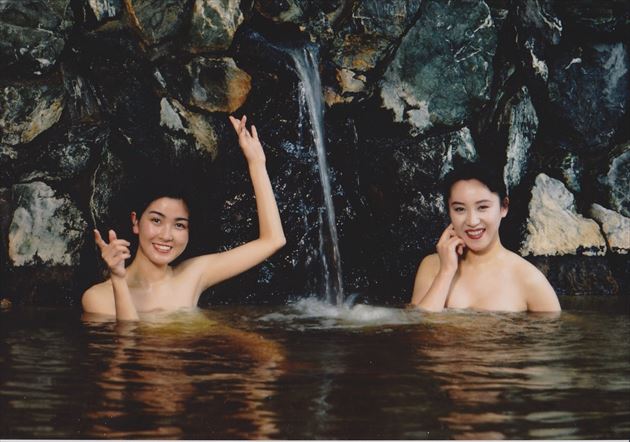 The water in this hotel's baths come 100% from the source spring.
They do not only have a "Beautiful Women's Bath", but also a sauna and a radium bath with natural radium.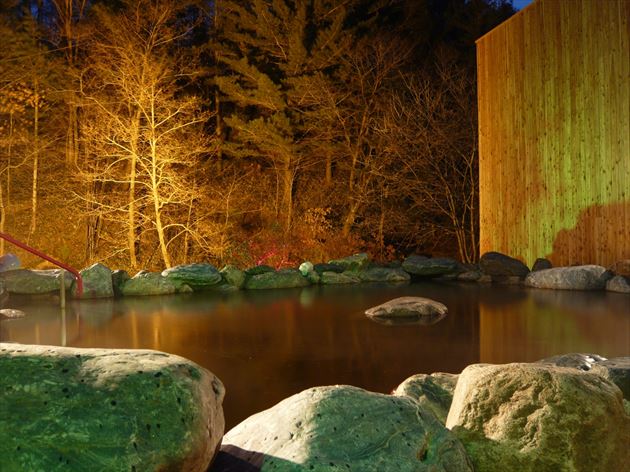 Slowly soak in their baths and pass some restful time.
The food they offer uses seasonal ingredients grown in the Tokachi earth, and the cooks always devote themselves to each dish.
You can smack your lips over their skillfully-made meals and enjoy nights feeling happier than you ever have before.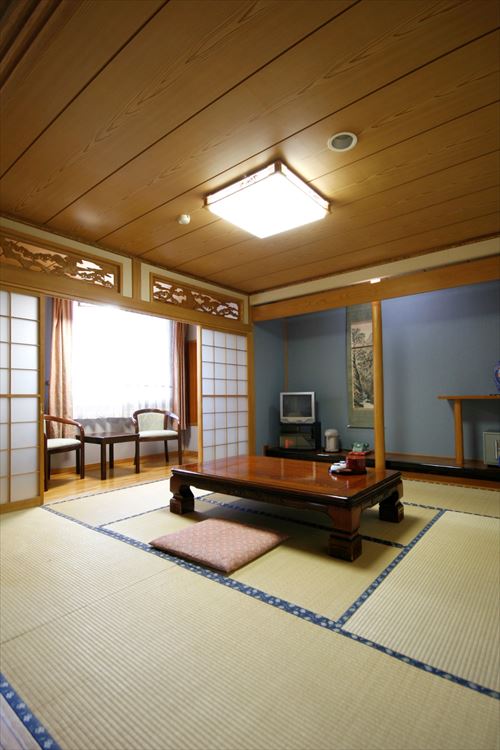 The hotel has Western rooms as well as 8, 10, 12, and 16-tatami mat Japanese rooms. They offer extremely peaceful space for those who wish to view the abundant natural beauty of the region.
Approximately 20 minutes drive from Obihiro station
Tokachigawa hot spring Internation Hotel Tsuitsui
– Official website (Japanese): http://www.tutui-h.com/
In conclusion
Well, how about it? You have now been introduced to some of the popular hot spring hotels and ryokans of Tokachigawa. The botanical hot springs include vegetation which is rare the world over, with the effects of bringing relaxation and easing the fatigue of visitors.
If you find a hotel or ryokan that you like, why not go for a visit to Tokachigawa hot springs.